Are The Scottish Cheap?

Join date: Apr 2008
90

IQ
Heya.

I spent quite a few months in Scotland (by the way, I got to say, it was awesome!) and had of course, before arriving there, heard of the stereotype that Scottish people are cheap.

"HOGWASH" I said! I didn't find the Scottish to be any different than other nations in general, however...

Then I met this one guy, cool and everything, but he was also the "cheapest bastard" I've ever met.

He had coupons for everthing...everything...and told proud stories about buying old shrimps at ASDA for a pound.

I don't want to just slag the Scottish, so I'll mention as well that I met a pretty cheap Sassenach while living there.

So, what does the pit say?

Join date: Oct 2008
20

IQ
Yup, we all like heroin, bagpipes and fake creatures too.

Join date: Sep 2008
10

IQ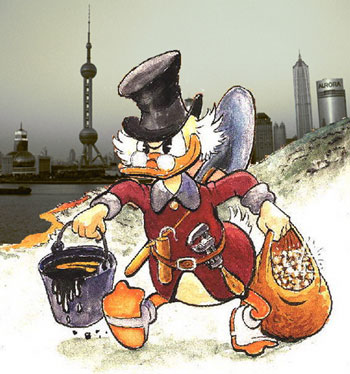 'Nuff said.
I've been told Scousers are quite cheap, among other things. But I've never heard any Scottish stereotypes.

Join date: Jan 2006
130

IQ
Everyone on earth is cheap. Who wants to spend more than they have to? Some are cheaper than others, but in general all people are cheap.

Join date: Apr 2006
216

IQ
Yes. In fact you'll find you can generalize pretty much any culture or nationality with a simple sentence.
You'll be an ignorant asshole, maybe, but you can do that.
Yes the Scottish are cheap and the Jews are gold diggers.
Such is life.
(I hate ignorant stereotypes. Cmon man, use your brain.)

Join date: Jan 2004
130

IQ
Are we ****. Scottish people are generally amongst the most generous and honest people you'll meet.

Join date: Jul 2009
10

IQ
just like mexicans are dirty

Join date: Feb 2008
50

IQ
Don't kow, never bought one.


Now the Welsh, that's a whole different story.

Join date: Aug 2009
90

IQ
All stereotypes are true. I'm Italian, loud, fat, love my food, and talk with my hands. I was at a bookstore today and two nerdy looking asian kids were sitting there reading pokemon books and were wearing some robotics team shirts.

Join date: Sep 2005
30

IQ
You can buy five Scottish men for a fiver down at the slave hole.

Join date: Aug 2006
20

IQ