im really bored

Join date: Jan 2009
50

IQ
ok so im in my basement and bored what could i do

Join date: Jun 2006
31

IQ

Join date: Jan 2009
50

IQ
please help me!!!!!!!!!!! and wtf does fap mean
Listen to music or live videos of a band.
Go on Facebook..

Announce party in your basement

Easy?
Take any portrait photo, turn it upside down and put their mouth on their forehead:
From:
To: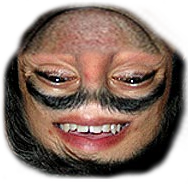 Join date: Apr 2008
90

IQ
Oh hey Jake are you with your friends too?

Join date: Apr 2006
196

IQ
Kill yourself. You'll never be bored again.