Ngd!
First ever NGD on UG (though i'm sure more will follow)!
Picked this sucker up for $399 on Friday. It's a used Ibanez SZ Prestige, although the shop just called it "prestige" so I'm not positive on the exact SZ type. According to the serial # its a 04/05 model.
Pics! (Hopefully i resized these small enough)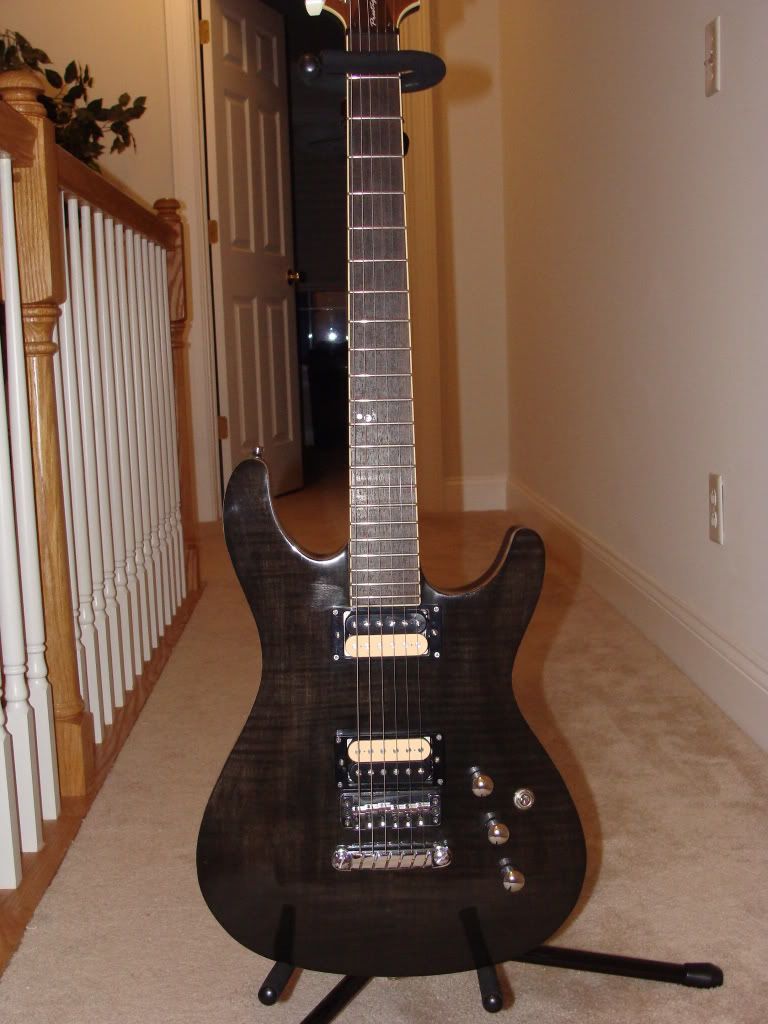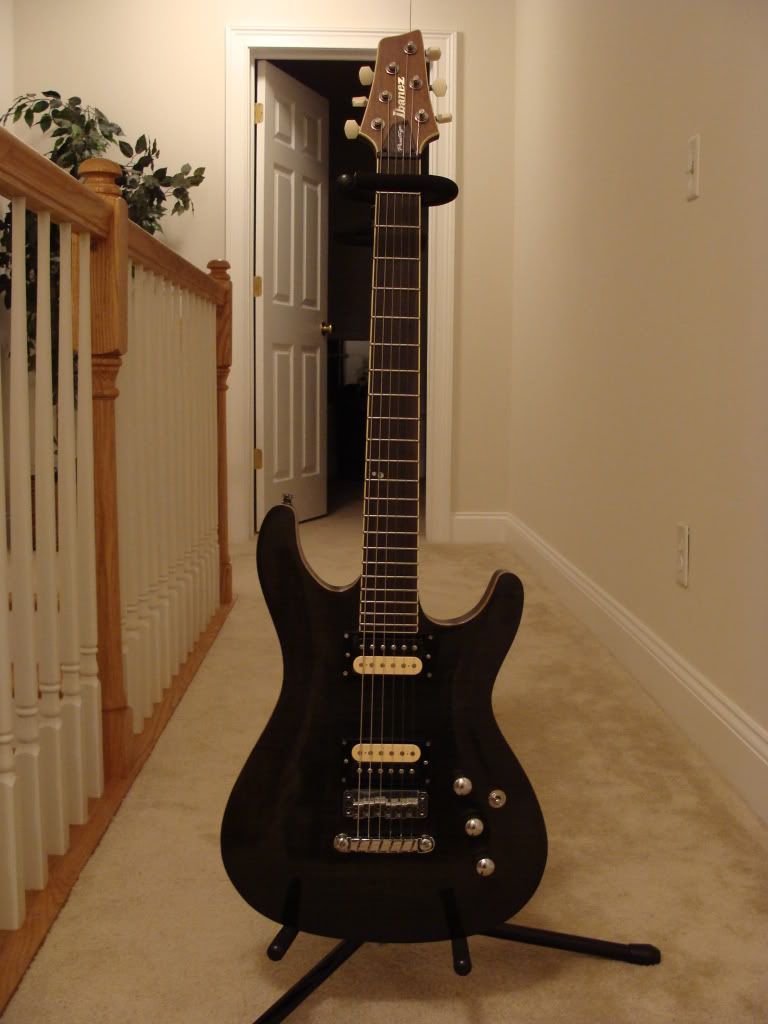 And a Family pic: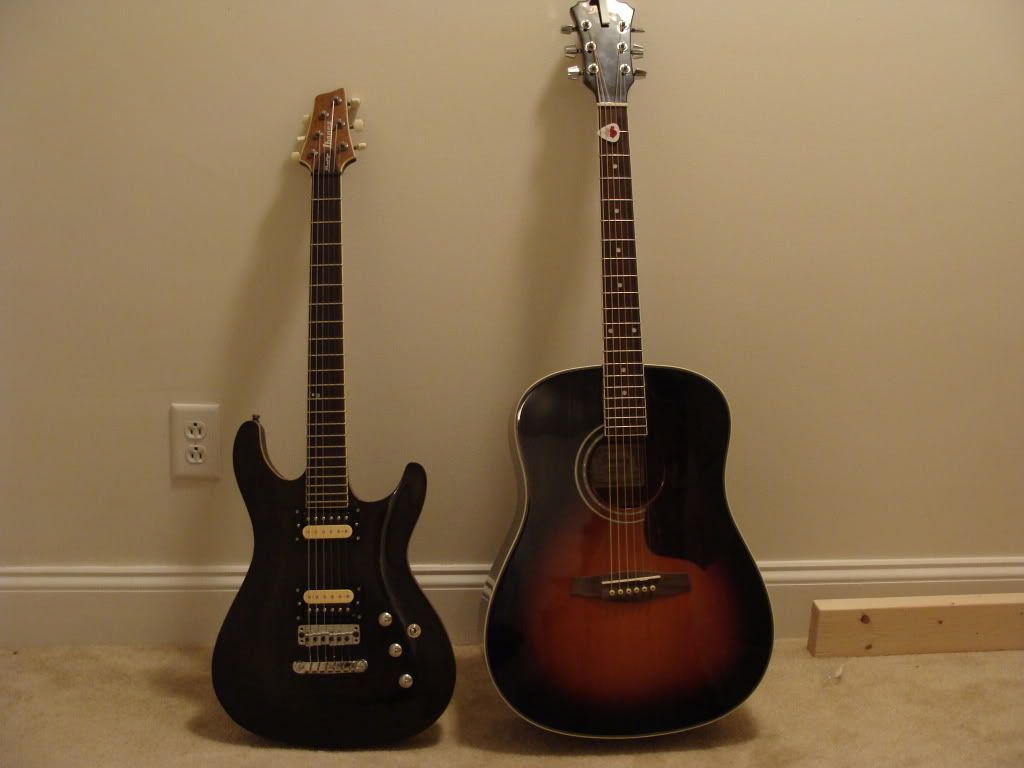 Plays real nice!

Join date: Dec 2008
50

IQ
Nice!
HNGD!

Love the bridge. HNGD


Join date: Jul 2009
120

IQ
sweet guitar. we need clips later. HNGD!

Join date: Nov 2007
40

IQ
That is one snazzy guitar you've got there mate. Looks to me like you got a good deal on it.
wow i've never really seen an ibanez that looks that good
The headstock is the coolest looking i've seen on any guitar

Join date: Apr 2008
40

IQ

Join date: Aug 2007
40

IQ
very nice! wow that thing looks sweet!
sweet guitar. we need clips later. HNGD!
I wish, nothing here really to record with..
It plays very nice though. Really happy with it, especially at the price i paid for it!
Sounds like a steal! HNGD!
Ok, So I've done some research, and from what i can tell it is a 2005 SZ2020FM in TKF (the transparent black finish). 2005 Is supposedly the first year they made SZ prestiges, And since my serial is W450028 I bascially scored the 28th ever SZ presitge made (if i decoded the serial right... Probably not

). Very nice!
Love the bridge. HNGD
agreed. Most of the hardtail Ibanez' have those shitty cheap fixed bridges, but that thing looks like a tank.
Mind you they are starting to change their ways these days.
Wow. the wood looks seriously cool.
Someone has def. tinkered with this, btw, as i just opened up the back cavity to investigate the tone know cutting out. It's shielded, the pots all say "gibson" on them and it has a "Mojo Dijon" 22nF on it. Next time i take the strings off, I'll have to investigate the pickups, cause they arent stock either. They look like maybe dimarzios?

Join date: Aug 2009
20

IQ
That's a nice looking guitar.

I don't get the inlay though.
interesting bridge, i haven't seen one in that style before. can anyone identify it for me?