The ONLY "What can I get my ______ for CHRISTMAS" - thread.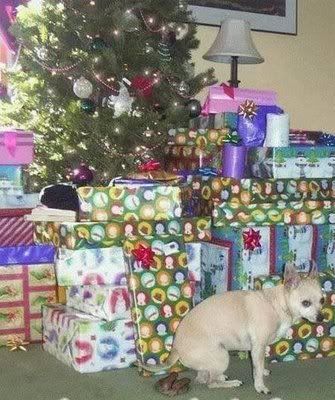 Soooooo.....
Christmas season is upon us once again. Thanksgiving is in the rearview mirror and we lool forward to that festive day of family and gift-giving. Soon many of you will be trying to figure out what kind of presents to give your friends and family. But there's always at least one person on your list you just can't figure out. Of course you'll ask The Pit for help. Where else would a UGer go with their problems?
Rather than have a ton of individual threads, let's just have one thread.
That will save a ton of clutter and make it easier on everyone.
Guidelines:
The gift idea can be for anyone in your life.
Parent, sibling, child, spouse, girlfriend/boyfriend ... anyone.
But not yourself, of course.
Gifts are personal
. If you want good gift ideas, tell us who the person is in relation to you. And tell us a little about the things they like. This will help narrow down the ideas into just ones that might be useful for you.
Quote the post of the person you're replying to, so they know you're responding to them. If it's a lengthy question post, feel free to edit out most of the quote and just leave the gist of it. This will take up less space on the thread.
Be sure to scan the thread for ideas.
You might find a great idea already on the thread.
No one wants to be a dog this time of year.
By sharing ideas, you won't have to be the guy who gives a crappy present.