NRD: VanAmps Content
Just arrived!!!! Woohoo!!!!
New Reverb Day!!!!
Thanks to TGP member tzamosti.
Gonna go mess with it now. I got it, so I could use it with my Club Royale. My CR started to make a funny static-y noise, earlier today. I'm hoping it is just a tube problem.
I'll post more later.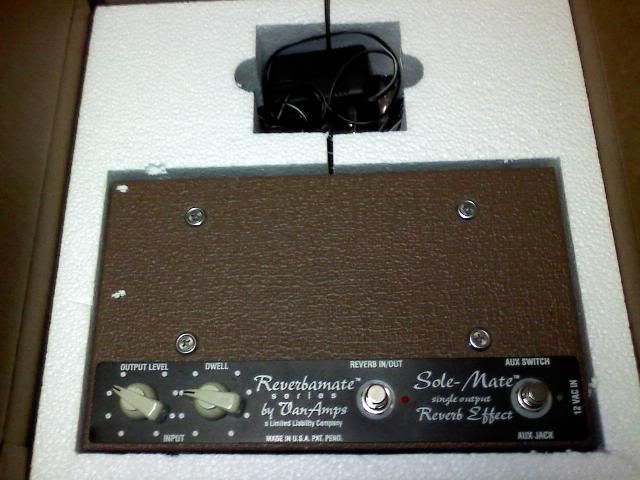 Last edited by The Real Ming at Nov 30, 2009,
I can only imagine how awesome that sounds...
Oh god.

In my trousers right now, it's like bodger and badger. but with jizz.
HNRD!

though I have never seen or heard of that before...

HNRD!!, That looks awesome!
That is so nice! How crazy can it get?
HNRD

Shit, it is not working. It lights up, but no reverb.
Found the problem and fixed it. A broken wire going from the RCA jack to the reverb tank. The TGP forum member, who I bought the pedal from, was up front and great to deal with. VanAmps' customer service was great too. They are sending me an extra connector and wires, in case this happens again.
This was the problem.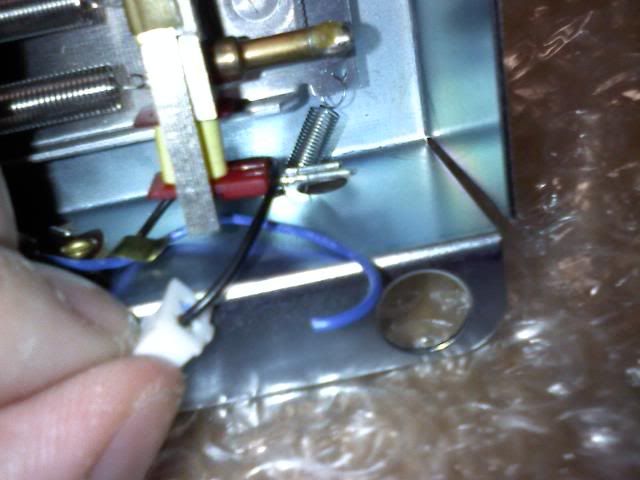 Boy, does this thing sound beautiful. Even with both knobs maxed. You still get a usable reverb.
I do have to mention that the pedal doesn't seem that sturdy. Not saying it's junk either. I'm leaning more and more to either setting on top my amp. Leaving it on all the time and adjusting the amount of reverb on the fly.
I wish it was more like the Little Lanalie(sp). Where it came with a second, seperate footswitch. So I would be able to place it in the back of my amp and have the seperate footswitch on my board.
Accutronics, Belton, and Ruby

Anyone know of companies, besides the ones above, that make reverb tanks?
HNRD!

How do you keep it from falling off of the top of your amp?
It fits ok, on my Club Royale. Even fits in the back. I just wish it had another seperate footswitch like the Little Lanalie.

So far, I've just been using it on the floor.