Squier tele and Cube 20X
Hey guys,
Been a long time lurker and been seeing a lot of stuff go on here and hoping I can get rid of this stuff on a dependable site.
I have a Squier Tele Affinity series in great shape. I literally used this thing like 10 times. I put newer strings on it just because the ones it came with just didnt sound right.
Ihad that hooked up to a Roland Cube 20x amp and if you guys have ever played around with one of these things you know they are fun to play with! Lots of cool effects and good solid sound output for its size.
I have a gold plated monster cable that I used to connect these two up that I want to say is approximately 8 ft.
I also have a world traveler case that is not form fitted for a telecaster but the guitar does not move around inside of it.
I am looking for 350 shipped for the whole lot. I am open to reasonable offers and am willing to part out for the right offers.
I can be contacted through PM here or through one of either of my email addresses
justin442 at sbcglobal dot net
or
justin442 at vzw dot blackberry dot net
Both of these are connected to my blackberry and I will respond as quickly as possible to all questions or concerns
Paypal ready
photos below: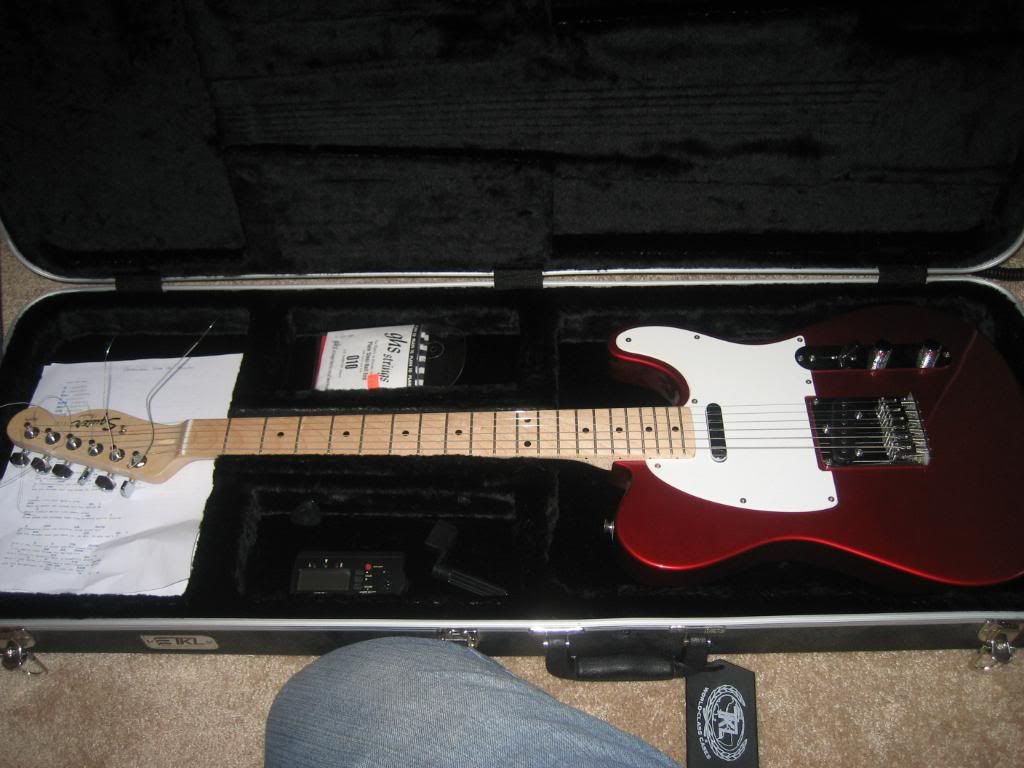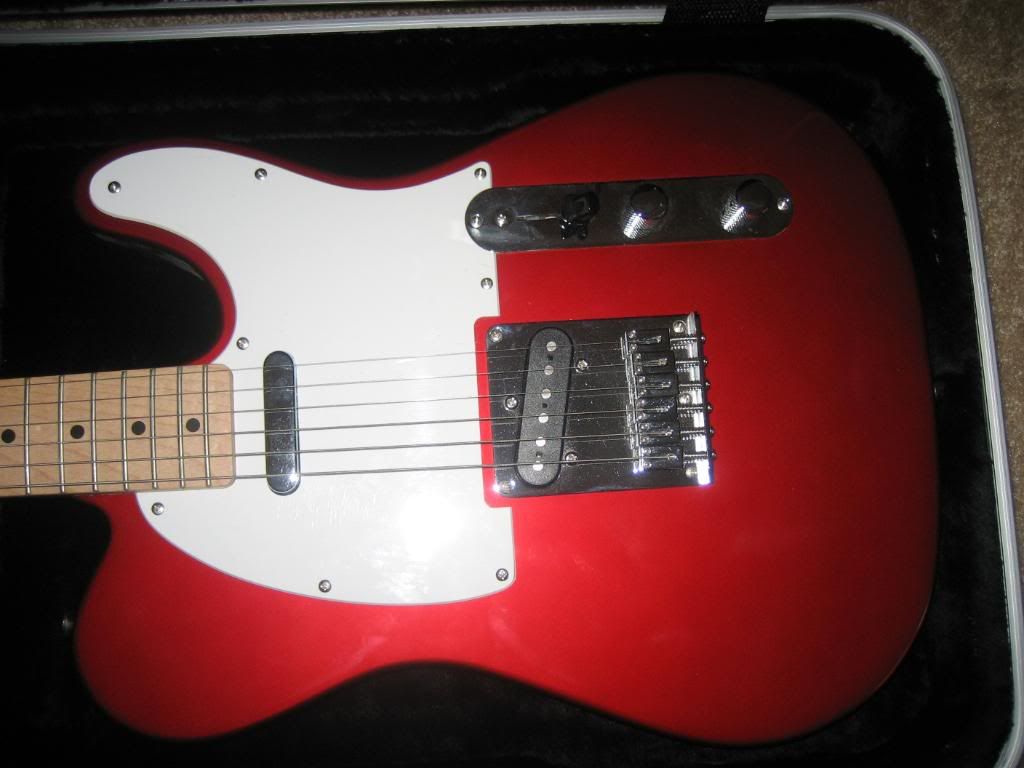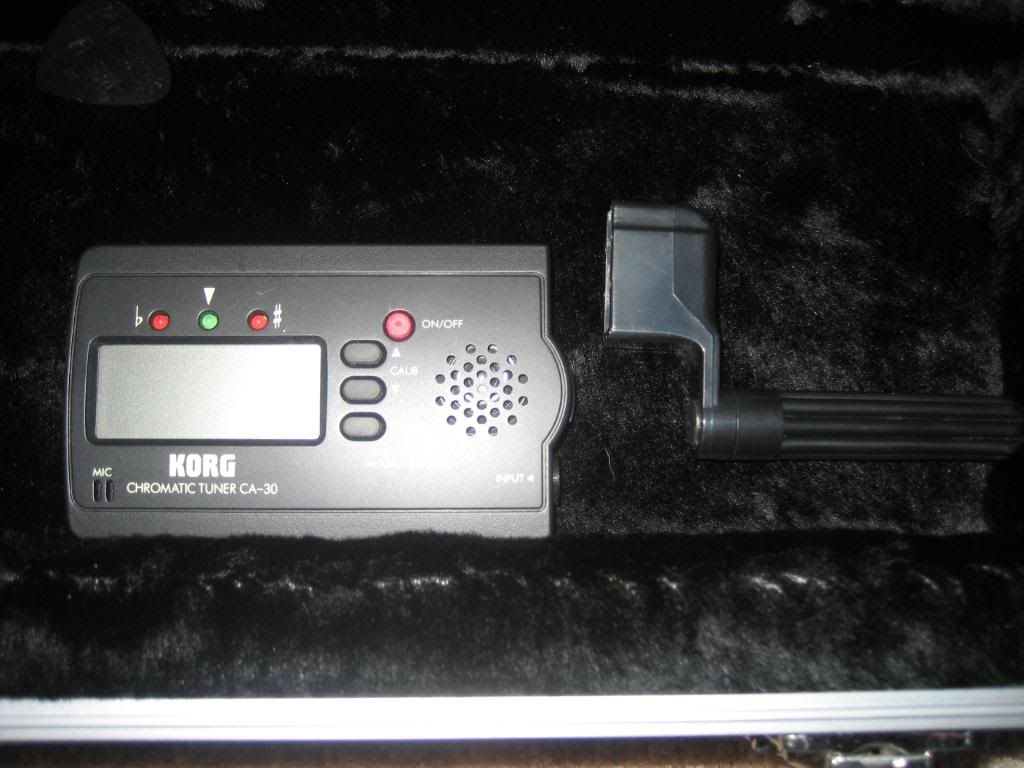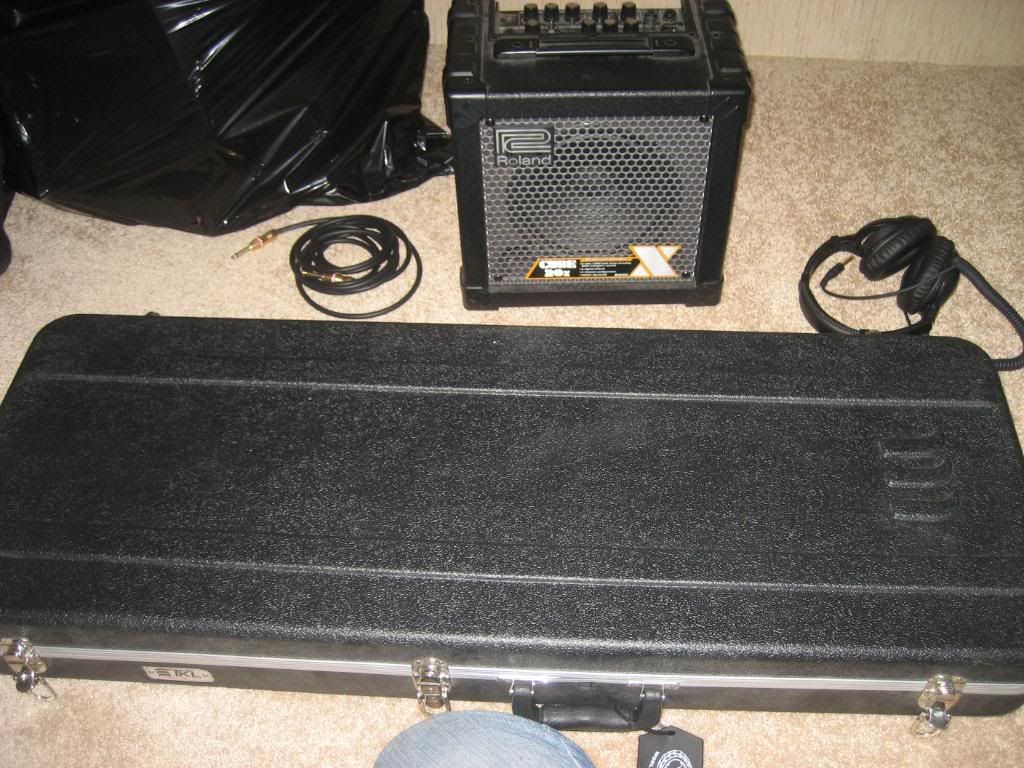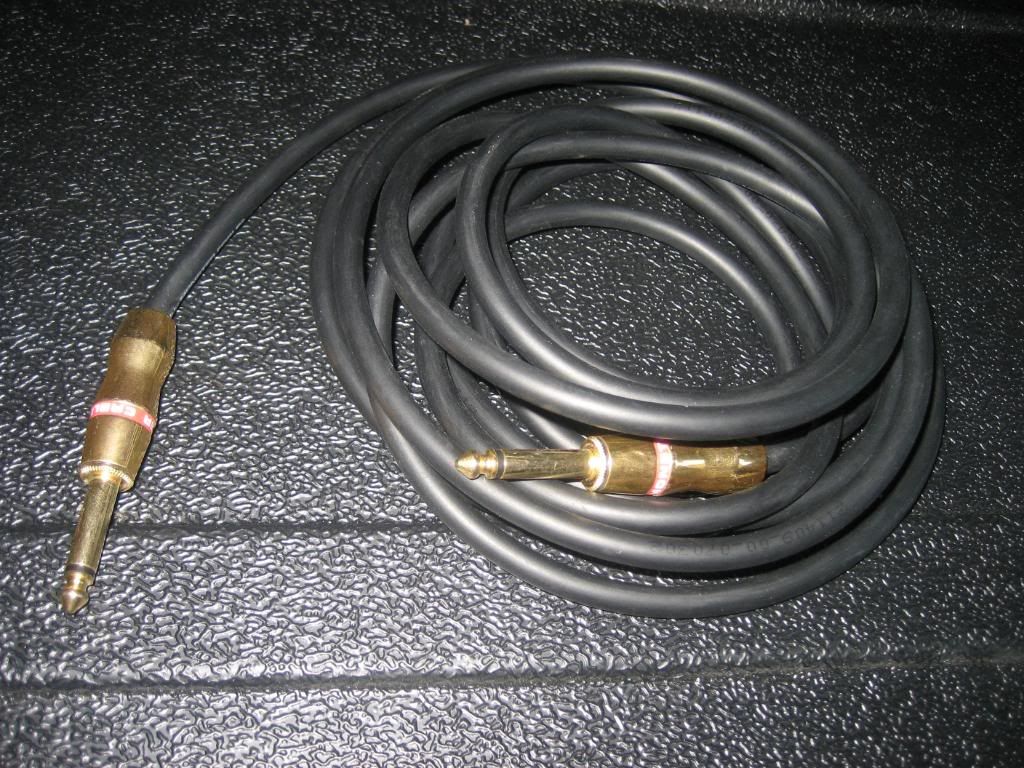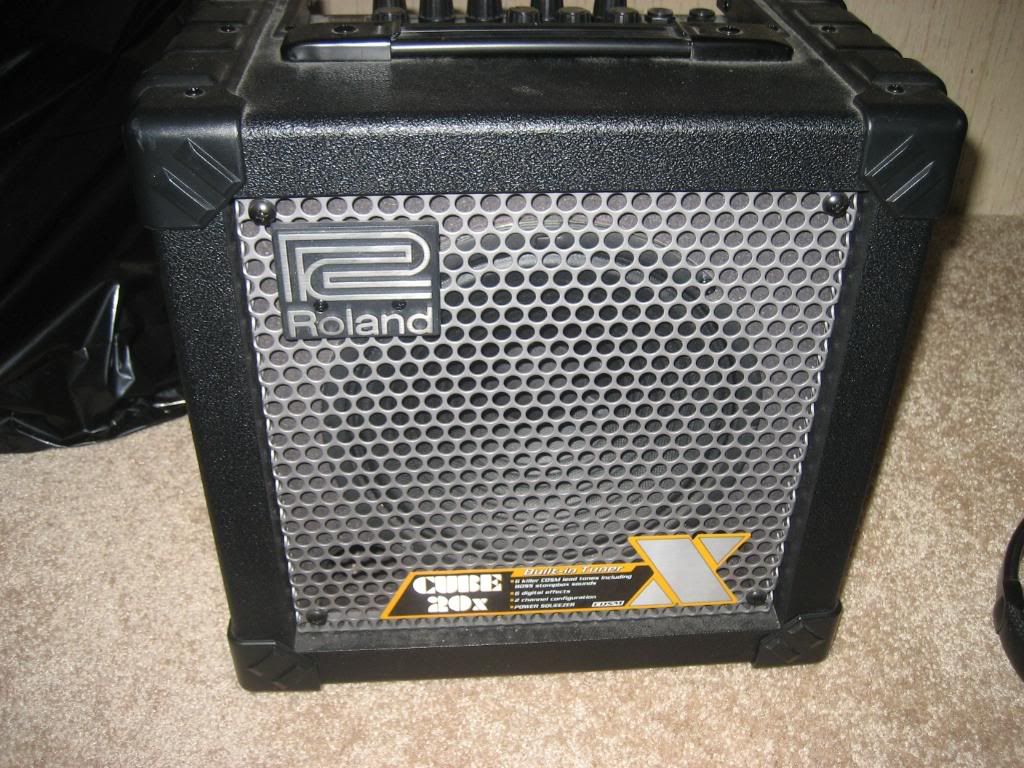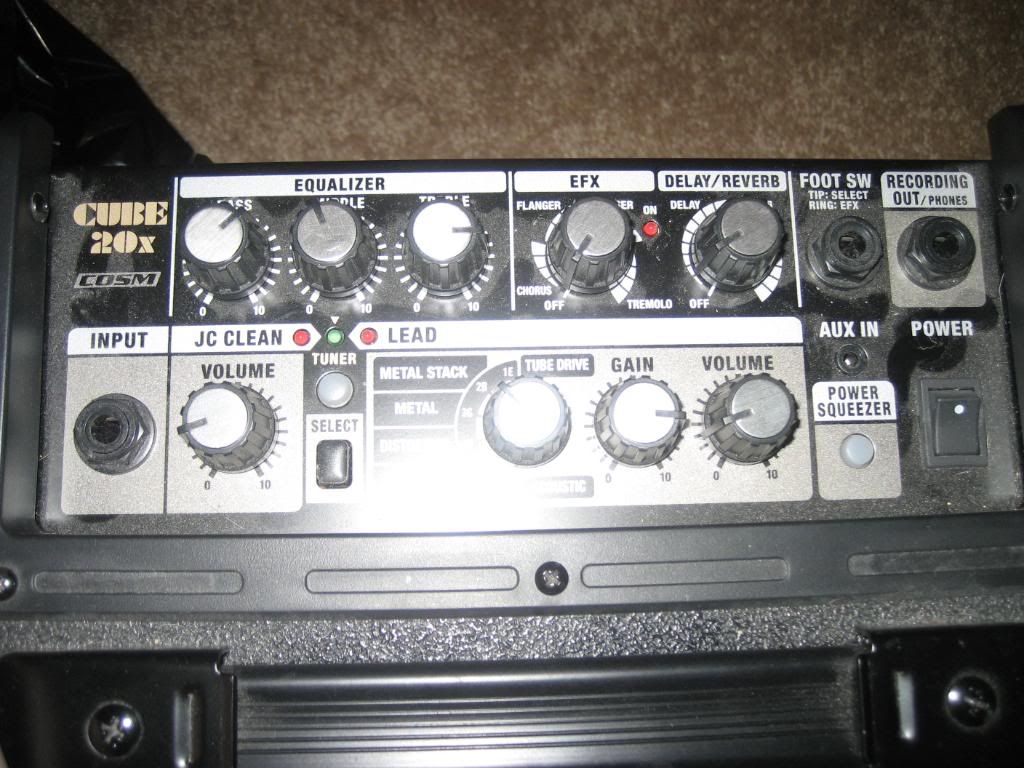 Thanks for looking guys. I know that I do not have a high post count but I can assure you that I am a man of my word and I will do all that I can to make sure I take care of whoever purchases from me.
Again, thank you
Justin
Pm'd you sir! well... I will as soon as I stop typing this...
up top

Never got a PM Steve??

Justin

Join date: Mar 2006
173

IQ
The PMs work oddly on here, to get PMs you click the yellow box in the top right, saying, 'My Profile'. It's not the link you see now saying Private Messages.

If you didn't know already. Also, I take it you're in the US?
Ah thank you

and yes im in the US. Do I need to post that in the title?

justin

Join date: Apr 2008
160

IQ
Are you taking any trades?
Really only looking for cash for the holidays man.

Thanks for the interest though

Justin
Reasonable offers accepted

if you only want the guitar or the amp let me know I will spearate

Justin
up top

Lets move this stuff guys

I will accept lower offers

Justin
Update!

Guitar, case and cable spf to souperman08

Amp still for sale. what say you to 150 shipped?

Justin
Ok edit...

Guitar case and cable back up for sale.

Take the Guitar, Case, and cable for 175 shipped to your door in the lower 48

Take the amp for 140 shipped

Thanks guys

Justin
ttt shoot me some offers guys

Justin
make some offers guy s

Justin
back up front open to low ball offers just want it gone

Justin