Alter Ego for a Lawyer

Join date: Jun 2008
20

IQ
Hello Pit,
Tomorrow, My English class is staging a mock trial. I've been chosen to be a one of the prosecuting lawyers accusing my teacher of witchcraft, as if we were involved in the Salem Witch trials. The jurors were given instructions to create an "
alter ego
" for themselves to act like in-trial, while we lawyers had to remain our plain old selves.
I WILL NOT STAND FOR THIS.
I need you, Pit, to create for me a truly diabolical alter ego to help persecute, find guilty, and eventually
burn
my English teacher. Don't let me down,
boys
.

Join date: Jun 2008
36

IQ

Join date: Jul 2008
80

IQ
The Count from Sesame Street.
Join date: Sep 2008
10

IQ

Join date: Dec 2008
40

IQ
CARMEL!
>.>
<.<
*runs away*

Join date: Jun 2004
10

IQ
Greenpeace activist or other wise hippie type. It is all about love and peace man: let the witch live and she will use her powers for good, I swear.

Sorry did not read whole post. So you wanna kill the biatch with the wart on her nose, just keep with being a lawyer.
Last edited by TwistedLogic at Dec 1, 2009,

Join date: Oct 2008
10

IQ
a jew
A cunning plan, I say.
Alter Ego for a Lawyer
?

Join date: Aug 2008
10

IQ
+1 on Daredevil. Can't get anymore alter ego lawyer-ish than him

Join date: Apr 2006
703

IQ
You are Dawson Quade, Attorney of Awesome, Master of Mistrials and Sultan of Sexy Objections.

And by sexy objections, I mean that everytime you shout "objection your honour!" you point at a random person dramatically, whilst giving a wink or licking your lip in a sexy way and shooting them a smouldering look.

Join date: Aug 2007
102

IQ
Ford Prefect
YES
that or daredevil i 'spose

Join date: Feb 2006
71

IQ
Become a crazy christian

ow wait

Nah, he said prosecutor.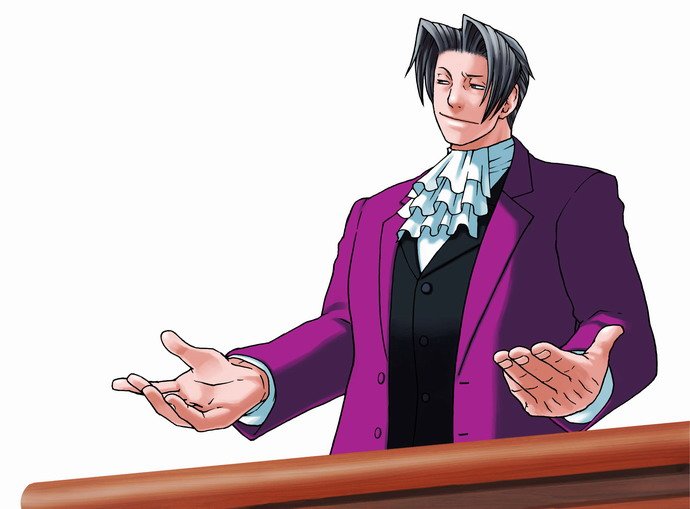 A member of the Buena Vista Social Club
Ozzy
They'd plead guilty just to shut you up.

Join date: May 2009
50

IQ
I counter your two face with Dare Devil!