What's the weather like where you live?
Just wondering, what's it like for all of the UGer's where they live?
Here in Wisconsin, we had less than an inch of snow last night, so imagine my surprise when I woke up to this.
To help make the point, this bird-feeder is about six feet tall.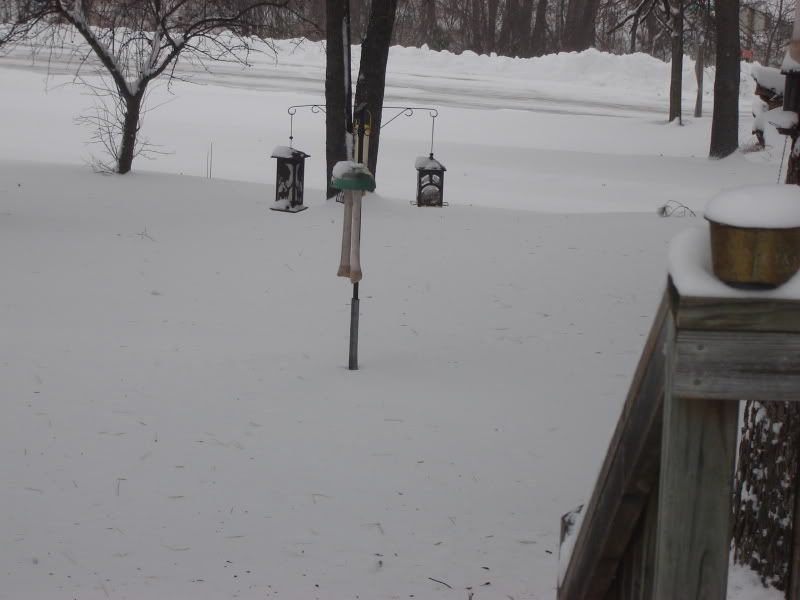 Also, we didn't pile this onto the chair or anything; this is exactly how it was when I opened the door:
Needless to say, we got a snow day from school.
So, what's the weather like for you? If anyone claims they can top that, pics or GTFO.