My two male hamsters have had babies
I shit you not. I bought the two dwarf hamsters from Pets at Home thinking they were brothers. The staff sexed them before I bought them and confirmed that they were both male.
I live with 9 other students and we keep the hamsters in the living room beneath the tv, so we were aware that one of the hamsters, Maurice, the bigger of the two brothers, was putting on a lot of weight. We also heard frantic squeeking coming from their hamster house so we presumed they were either gay and casually humping or were fighting in their nest.
It had been a week since their last go in the balls so I picked one out of the hamster wheel and placed it in one of the hamster balls. I couldn't see the other one so lifted the lid off the hamster house and saw 3 faces looking up at me!

"THERE ARE BABIES!"
I was the first thing they saw in daylight! One of them began to explore the hamster cage and the other, quite naturally, stayed in the nest. The two brothers that were both sexed as male have managed to produce offspring!
What should I do!?
I plan to take them to a vet, make sure they're okay, look for advice on perhaps separating the two "male" hamsters so they don't procreate again. I'll admit it's nice having a small hamster empire but I wasn't planning on a national hamster breeding operation when I, at Pets at Home, specifically asked for two males so they wouldn't breed!
I then plan to go into the pet shop with the adoption certificates stating that they were both male and demand a free cage for the male (Cyril) so he doesn't kill the 'babies' (given the amount of fur I expect they're a week or more old) and doesn't shag Maurice again.
Pics or it didn't happen? It did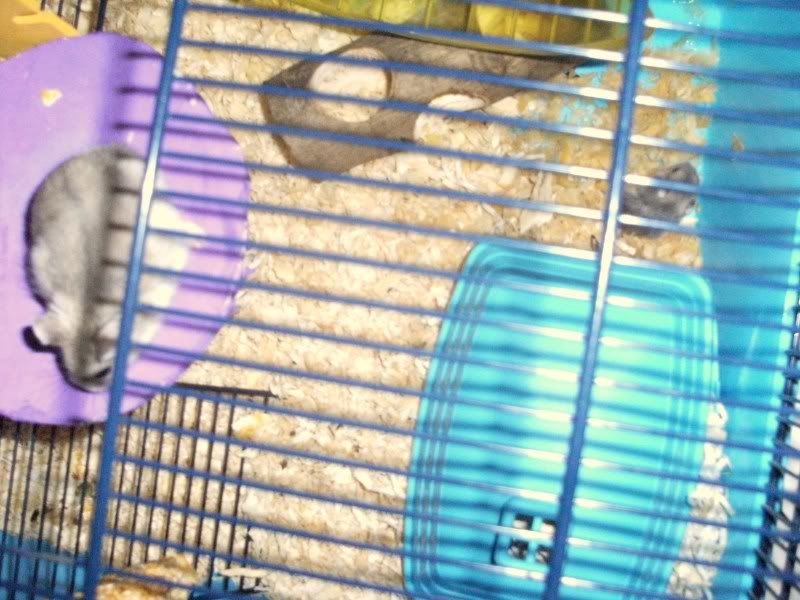 look how small it is compared to the hamster wheel! he's perhaps two inches long (the adult dwarf hamster is about four inches)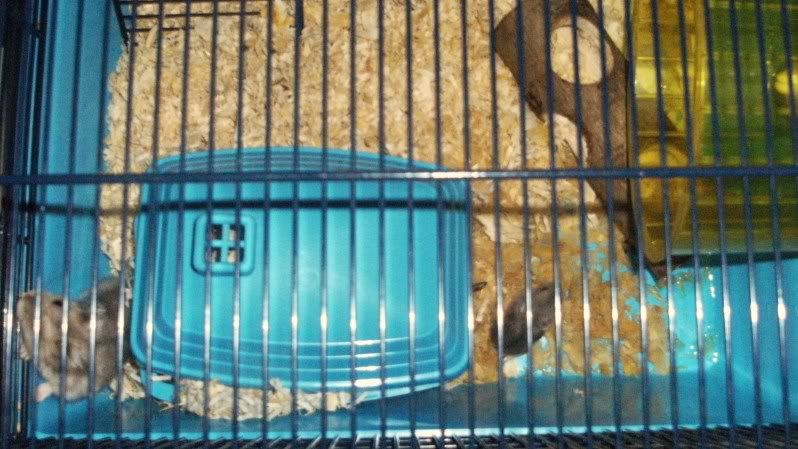 Any other advice? I also don't want to handle them early on because the smell of me on the offspring could deter the parents from them.