Got a new guitar today
I picked up this Gibson SG Special Faded at Guitar Center today. It's got an ebony satin finish on it. I'm digging it. It plays really nice. I think I'm going to put a white pickguard and white knobs on it.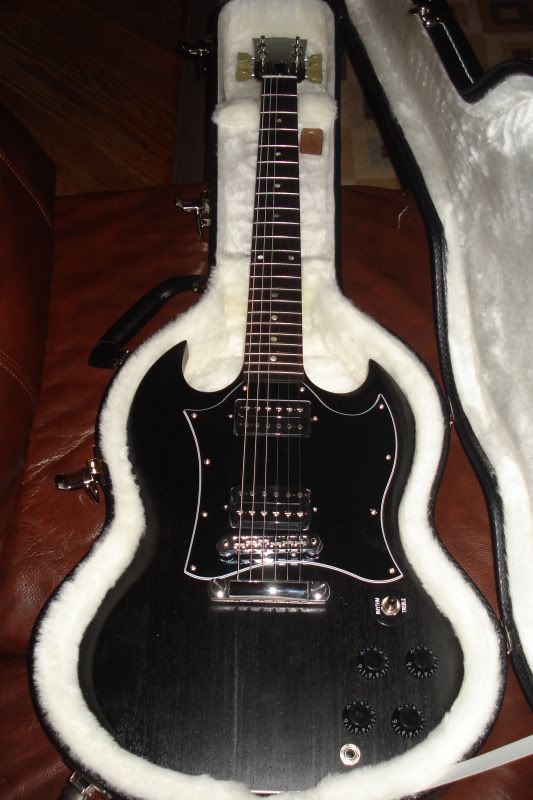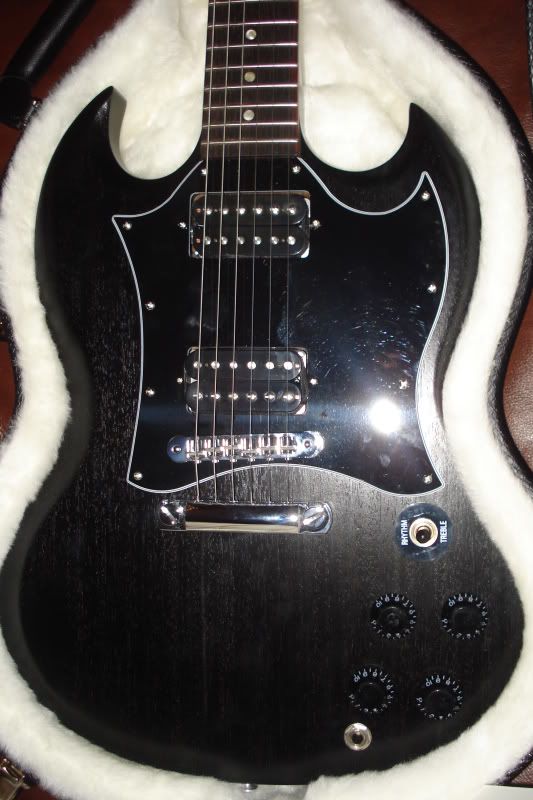 Nice guitar! IMO, I'd leave the black pick guard on it. It has a nice blacked out look to it as is.
very nice! love the faded series, i have a fadedV myself. HNGD!
+1 Keep on the black guard, maybe just put on white knobs? That wood looks badass

HNGD
Yeah I'm going to put the knobs on first to see what I think.

Join date: Mar 2009
10

IQ
That's awesome that's the first SG i've ever seen that i actually liked
a white pickgaurd will look good on it too but i dunno

Join date: Nov 2009
40

IQ
Do what you want but I think she looks just great the way she is! Congrats!
It's incredible how great it sounds both clean and distorted. My stray just doesn't do distortion. This thing loves it.