Fender Strat Bridge Style ( I NEED HELP )
Hello,
My guitar needs help adjusting his strings height.
What tool do I need?
Some people say I need a phillips screw driver and
some people say I need a Alan Wrench.
I went on youtube and I seen that some people use Alan Wrenches and some people
use phillips screw drivers...

So, that was no help.
So, what do you use and what do you suggest me to use?
Also, if you suggest which one please, tell me what size to use.
Here is some pics of my guitars bridge. I SERIOUSLY need help. ;-;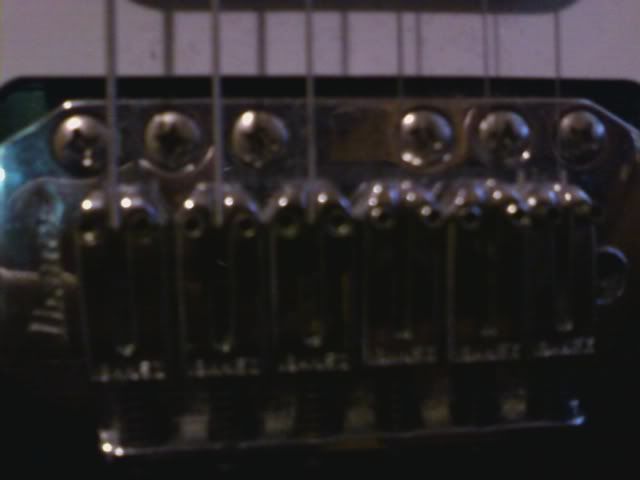 Join date: Feb 2007
40

IQ
alan wrenches, idk what size
well look at your bridge... if you see screws that need a screwdriver to adjust, then use a screwdriver, same thing applies with an alan wrench... problem solved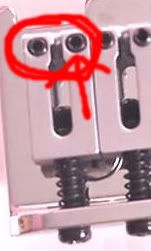 that adjusts height. allen wrench. take guitar to hardware store to fit.
It has a swirly thing on the outside of the cylinder. Does it need a screwdriver?
If it does WHAT SIZE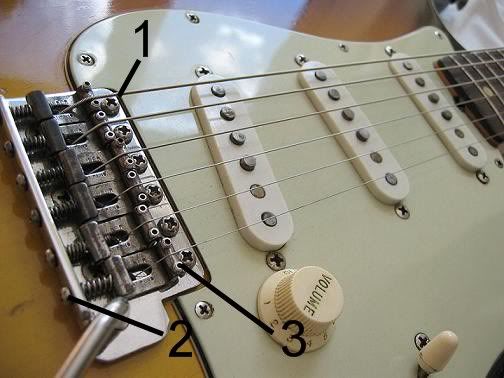 #1 - secures bridge to guitar.
#2- adjusts intonation
#3 - uses an allen wrench to adjust the twp pegs on the front face of saddle to adjust string height.
i am not going thru the problem of looking on google for your model guitar.
take it to the store and try small metric and imperial sizes.
So I need an allen wrench? I need to adjust those small cylinder things.
If you own a strat and did it b4. Please, share your experience and the size you used. ;-;
Why do you think the strings need to be raised?
Why do you think the strings need to be raised?
Because my strings are SO LOW!!! that I can't even play my guitar ;-;! No sound at all =/
you can buy a full set of allen wrenches for around $10-15.


i hate to sound mean, but dont touch your guitar. if you are having this much trouble just figuring out what tool to use, its probably better that you ask someone who has some idea how to use tools to help you.
Well, thanks for all your help guys

!
I hope this works

!
I'm getting the Allen Wrenches :]!