Npd! X2 + NPB
Join date: Nov 2009
50

IQ
I got 2 NPD'S today the first is a Hardwire DL-8 for £106.00 the second was a Schaller Fusschweller F121 volume pedal for £11.00 its a very very old guitar pedal when Schaller were producing stuff for the first time in germany you dont see many of them around! Here are some medicore pics! I wont post pics of the pedal board because everyone has seen a black flightcase but i reccomend it. Its a Kinsman KUBP5 and its only £30.00!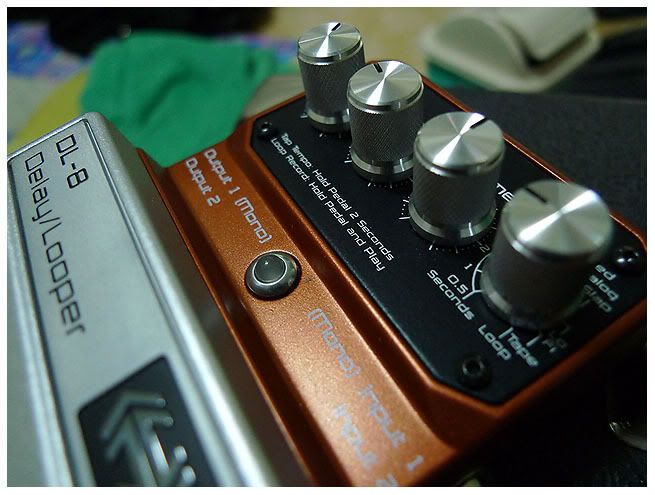 Im open to any questions about the pedals!
Last edited by Satch-Vai-Slash at Dec 13, 2009,

Join date: Nov 2008
550

IQ
HNPD!

Those pics are pretty nice, actually. What camera do you use?

HNPD btw, I have a Hardwire DL-8 too .

For some reason I don't think it are his pics. But could you please do post pictures of your case and where have you bought it. Is it a bit sturdy?
HNPD


Join date: Mar 2009
160

IQ
HNPD x2 !!! I have the same hardwire

HNPD

Join date: Nov 2009
50

IQ
How many pedals can you fit in the Kinsman pedalboard and is it sturdy? and HNPD!!