Need help with Tobias Bass
I found this bass today at a local pawn shop. I'm really not a bassist but I know Tobias isn't a cheap brand. The tag said $65. It had a bunch of stickers on it and one knob is missing. Other than that it's in pretty good shape body wise. The back of the headstock says Made in USA, has the serial # and it has Gibson tuning keys (I know Gibson owns Tobias). It has a Bartolini active pickup in it. It does have a wiring problem but I'm pretty good at wiring guitars so I'm pretty sure I can fix it and if I can't the tech at my local shop said he'd help me figure it out.
Anyway my question is can anyone tell me what model it is and roughly what it's worth? I can't find one online anywhere that's exactly like this one. Some are close but a little different. I'm guessing it's a discontinued model or maybe someone has customized it. The biggest thing is I can't find any Tobias bass that's availible in black. Can anyone give me any info on this bass? If you need more info to figure out what model it is just tell me what you need and I'll tell you if I can.
Now here are some pics: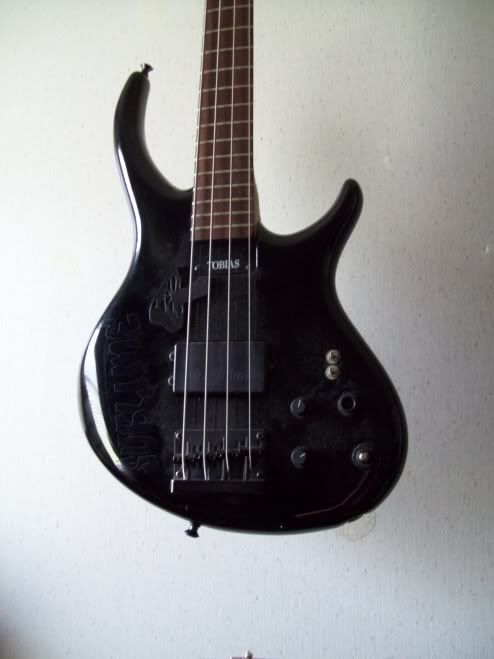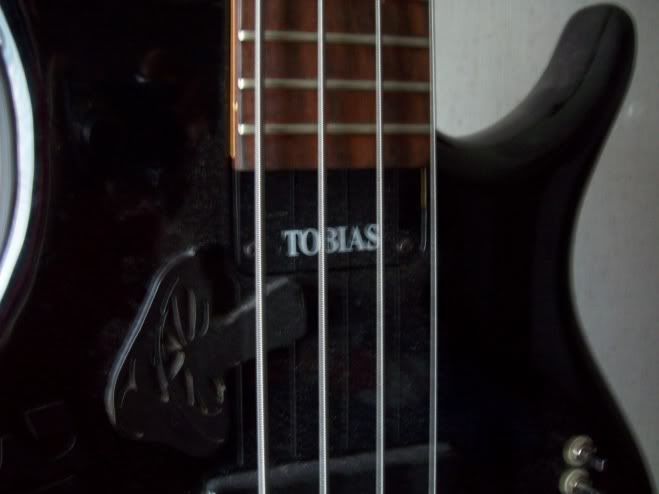 Last edited by zakkwyldefan79 at Dec 16, 2009,

Join date: Jan 2008
170

IQ
65 bucks !??!?!?!?!??! damn man check that baby out
A Tobias for $65? yeah I would buy that asap
They didn't know what they had, But I did (sort of).

Join date: Jan 2008
170

IQ
leave the jerry garcia sticker it looks cool
It looks like a Growler, and since they retail at over 1000 big ones, I'd say buy buy buy!
Don't worry I bought it. I knew it was worth more than $65. There was no way I was gonna leave it there. Even if it needs all new electronics it's worth more than $65. The body and neck are in great shape.
It does look like a Growler. And don't assume because its black, that is was always black or bought that way. It could have been repainted black.

Join date: Nov 2007
110

IQ
You could probably take that pickup out and sell it for more than you bought the whole bass for

If it's been repainted they did an excellent job cause it looks like factory paint. Some people are really good at painting though so I guess it's possible. My local shop carries Tobias basses so I'm gonna take it in tomorrow and see if they can tell me anything about it.
Got the wiring problem fixed. The ground wire going from the batteries to the jack was broke. Easy fix. I got all the stickers off too. There's a little bit of sticky residue on the back still but I can get it off. I just got tired of messing with it. The front looks great though.

Thanks to a Google search this is a Growler 4 string. I found some pics of a black one just like this one (except the knob is not missing).
awesome for $65!!! lucky git! it's worth at least $500+. Yep USA tobias growler, the paintjob was factory, but very rare. very VERY nice bass

Now I've got it all cleaned up and all the sticky residue off of it. So here's some more pics.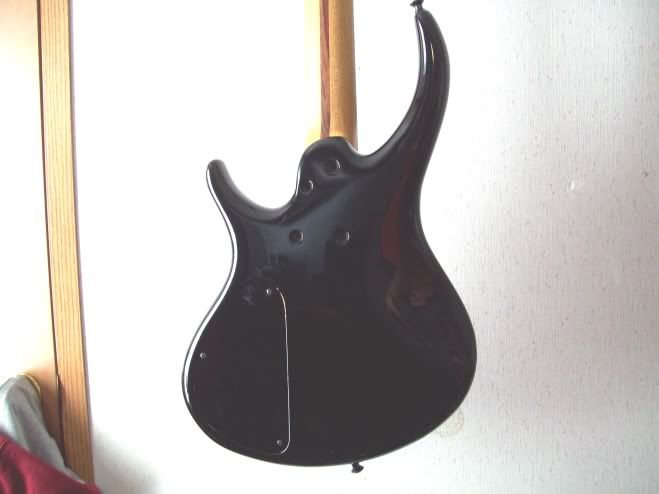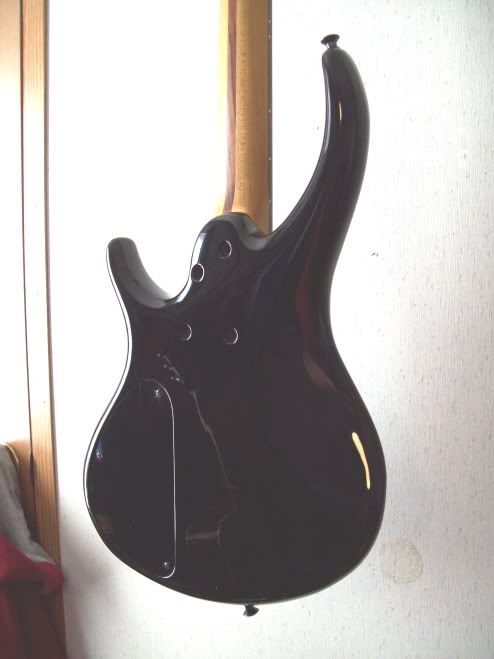 looking great man! i'm jealous!
Fantastic bass.

I was playing one in a guitr store a while back and fell in love. Pity it was $2200AU

Join date: Nov 2009
30

IQ
Does anyone else think that looks like a Peavey?
Does anyone else think that looks like a Peavey?
I don't think so.

Join date: Jun 2008
60

IQ
This is ALMOST as sick as Fitz's vampyre story. Not quite. But almost.