2x12 Vertical Cab Build
I have a Mesa Boogie Mark V combo on order. I was going to get a stand for it so it would be easier to tweak, then realized that I could build a nice fancy 2x12 cab instead of a stand. This would let me experiment with different speakers. I settled on a 2x12 vertical cab. It's a little bigger than the Mesa vertical cab so it'll be 2 inches wider and deeper than the amp. Here's what I came up with:
I know, I know ... it's hard to believe that it wasn't drawn using a Cad program. It really is hand drawn, I swear.
I picked up some wood at Home Depot and spent 2 hours yesterday and 2 hours today trying not to injure myself. This is what I have so far:
The holes are a bit rough but I'll be front-mounting the speakers. It's solid as hell since I build it with 3/4" plywood and used lots of screws. I still have to sand the edges down and paint the front panel black. I'll need to cut holes for the recessed side handles and the jack plate in the rear panel (not shown).
I'll be covering it with off-white vinyl which has some embossed texturing in it. It was only $8 per yard locally, so I decided to not go with Tolex.
I'll have to wait for the hardware to come in to dry fit them before I cover the cab. I bought my hardware (metal corners, speaker grillcloth, handles, jack plate, back panel screws) here:
http://www.speakerbuildersupply.com/servlet/StoreFront
I'll be installing Eminence speakers in it and wire them individually so I can run either one, or combine them. I'll get 2 x 8ohm speakers since the Mark V has 2 4ohm out in the back. I think I'll get these:
http://accessories.musiciansfriend.com/product/Eminence-The-Wizard-12-Guitar-Speaker?sku=609800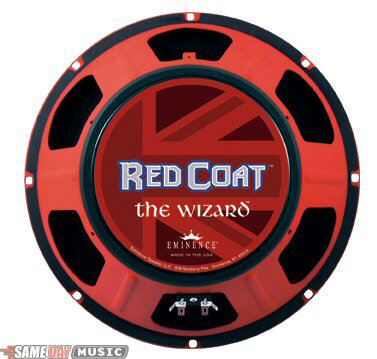 http://accessories.musiciansfriend.com/product/Eminence-Patriot-Texas-Heat-12-Guitar-Speaker?sku=660031
So far so good.
- To be Continued -
Last edited by JackoMBA at Dec 20, 2009,