Blocking a Strat Trem Problems

Join date: Sep 2007
306

IQ
Hi, I'm trying to block my trem like eric clapton does on his strats, and so far, I've added 5 springs to the string block, and I'm trying to tighten the claw all the way to the back, and it's giving me some problems. I loosen the strings almost to where they are comming off the neck, and try to tighten the two screws, but they just wont seem to budge. I got the guitar on christmas for about $180, and it's like my project guitar. I've dulled down the finish on the back, and I'm gonna do the same to the front when I have to change strings, and then I can take the scratchplate off and dull down the rest of the finish. right now, I'm blocking the trem like on the Fender Blackie Strat.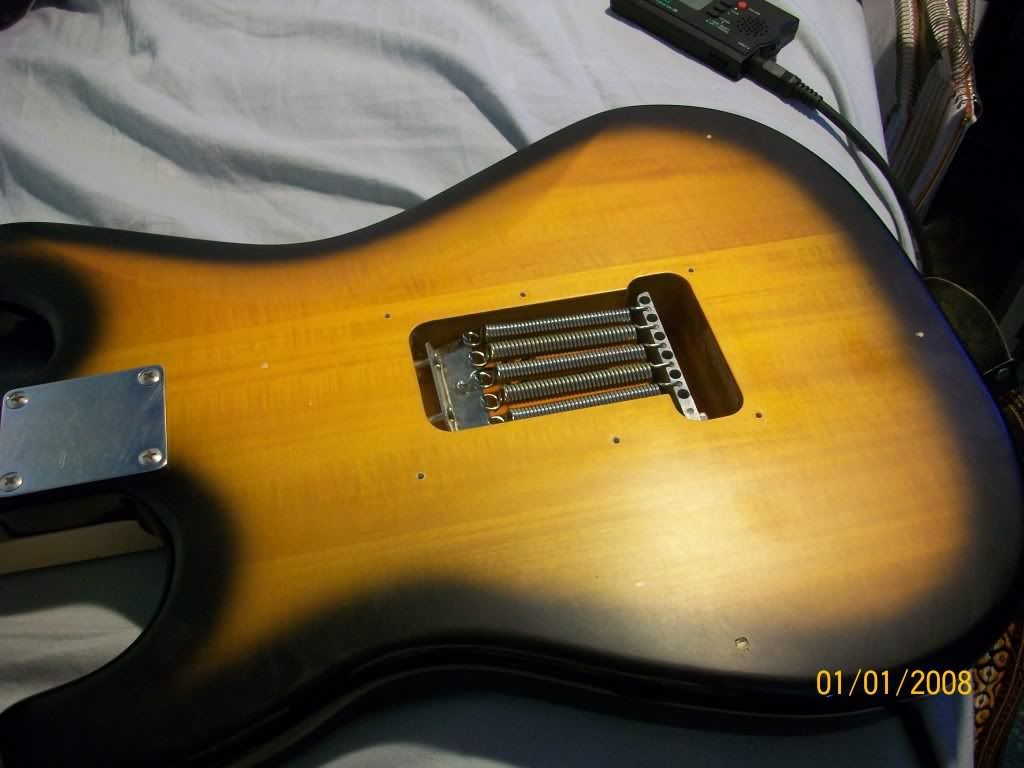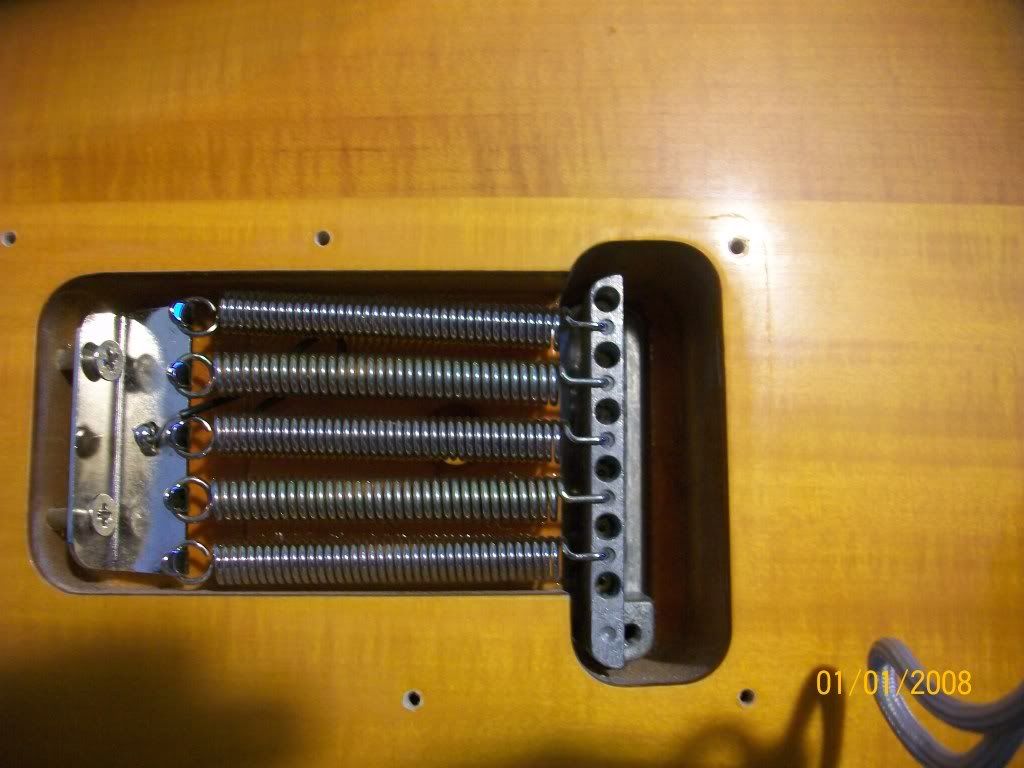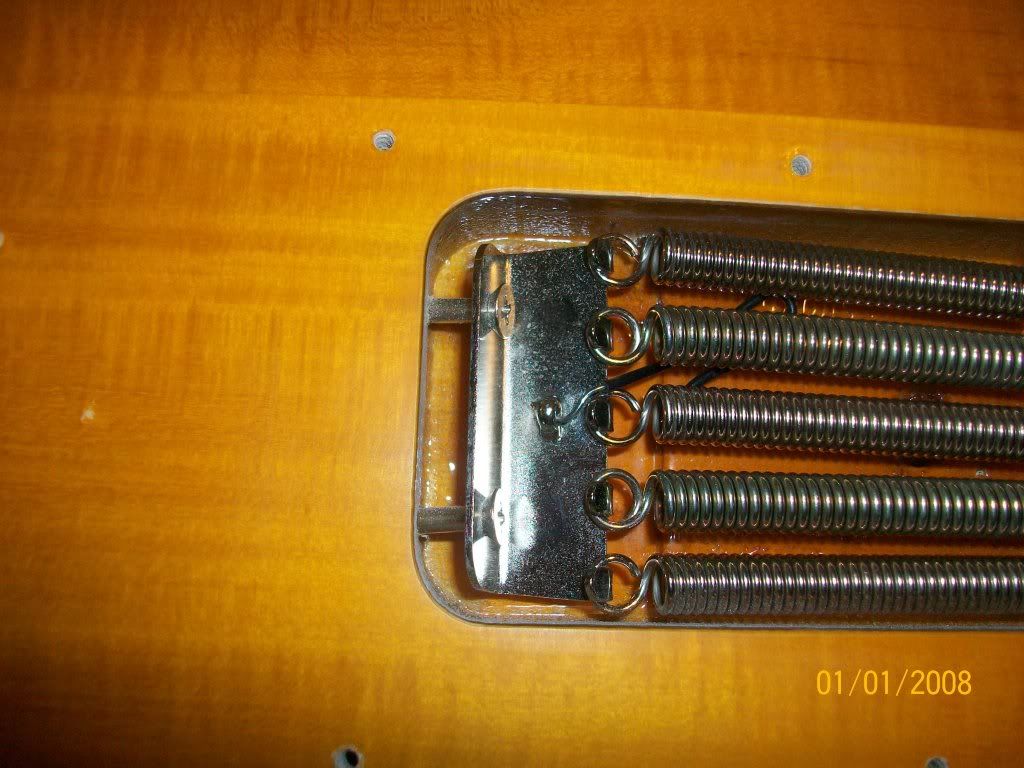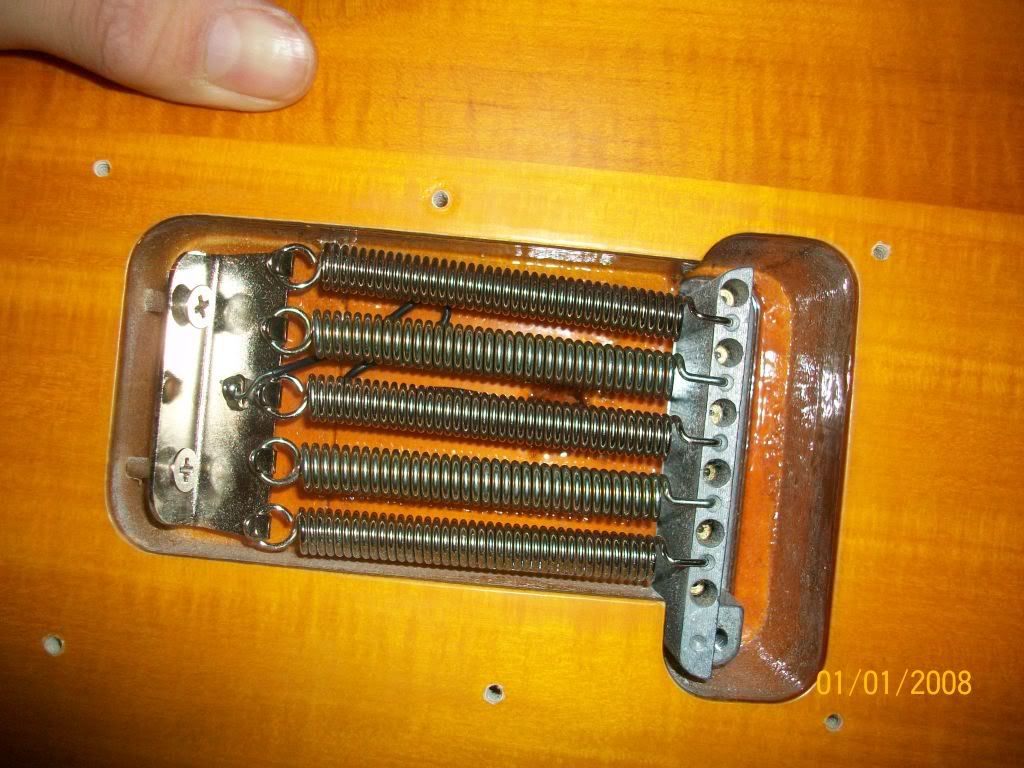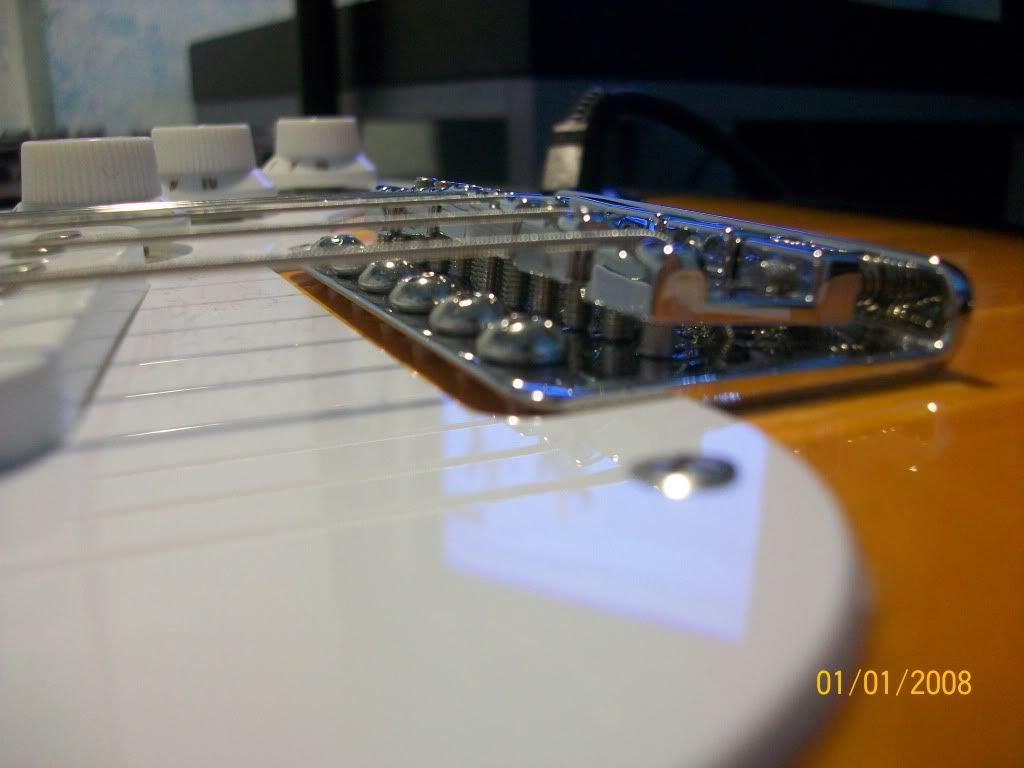 Also, how is my dulling job on the back :P
Ok... the claw screws are not going to move any farther. You have tighten them all the way to the end of the threads. I blocked my floyed rose, so i dont know if its the same, but you have to put something (i used a small piece of hard dense wood) in between the bridge where the springs go in and the wood of the guitar in the cavity. I dont know if that i how it is done on a strat but thats how i did mine. Good luck hope this helps.

Join date: Apr 2007
120

IQ
try to block it with a piece of wood or something
Just out of curiosity, how did you dull the finish?

Join date: Dec 2007
50

IQ
that dulling looks great,how do you do it?

Join date: Sep 2007
306

IQ
Just out of curiosity, how did you dull the finish?
normal ol' scrubby sponge like what you'd use for dishes. I used the tough side. I start off relatively hard on the surface in tight circles, and then go over it lightly with wider circles. I then rub Dunlop Formula 65 Guitar Polish into it and wait a while. Then I spray some Pledge Revitalizing oil to get the scratch marks out.
back on topic, I guess I'm gonna need the little piece of wood now, thanks guys!
Join date: Jul 2007
60

IQ
What I have used is door shims as you can reverse 1 and slide em together to make any thickness you want.
I'm not sure how EC blocked his, but here's one way:


Join date: Oct 2007
440

IQ
His block and your block are different. I don't mean how he blocks the trem, I mean the trem's inertia block (the thing the strings go thru and the springs attach to using hooks). He's got a full sized one, you've got a little teensy tiny one.