Worst thing that can happen to a guitar

Join date: Jul 2007
470

IQ
It looks worse than it is. It's a nice clean break and easily fixed. I actually prefer this kind of break to repair. Most good neck repairs are all in the way you clamp it! No Jed jokes please! LOL I made special cradles that couture to the curvature of the back of the neck so it holds it nice and even. If you use a clamp without something to cradle the neck you can crush the truss rod channel. Regular Tite Bond II or III is perfect for guitar repairs.
I repaired this mess!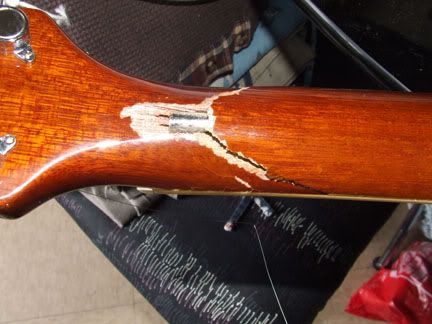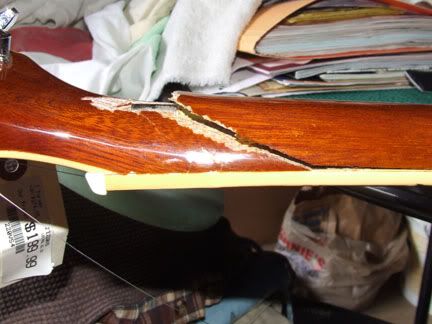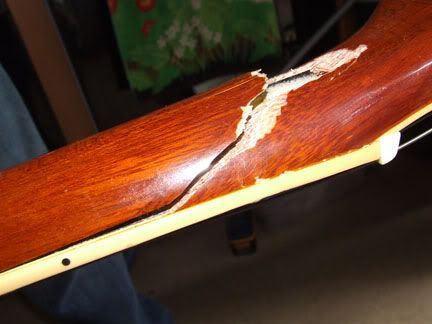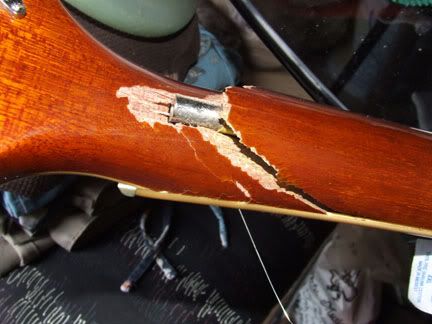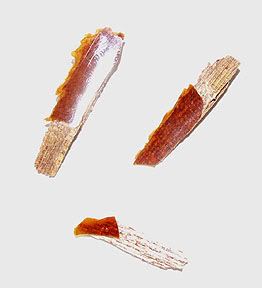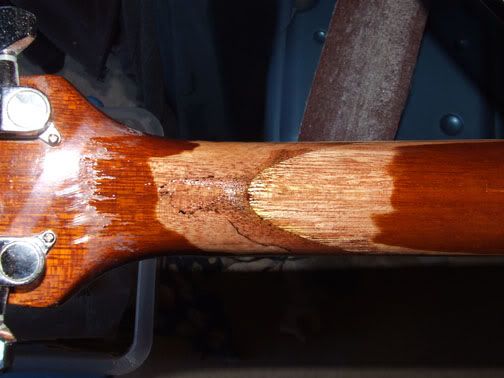 When I bought it. it was a simple crack at the scarf joint. When it was shipped they neglected to relieve the tension on the strings. It cracked again 1/4" above the original break and the fret board came loose in two places. The worse was the truss rod shattered the neck at the headstock in three separate little pieces. It had to be repaired on fix at a time. The last pic is of it repaired with a coat of sanding sealer over the repair. The guitar is 99% finished it just needs polishing to blend the new finish in.
John