Roland TD9S/Demon Drive Double Pedal FOR SALE
Absolutely pristine condition. Only used for about a month, no dents, dings, scratches on anything. Drums sound amazing and come with a MIDI to USB cable (M-Audio MIDI Uno) to hook up to your PC, and Tama throne (retail $140) that is wicked comfortable.
The pedals come with all included accessories and the gig bag. The beaters are barely used, no dust, and no dents or damage or anything.
Pictures will be taken by request, if you want to see pics, or certain parts of the gear, let me know and Ill take pics and post them. Will ship national and international, you pay shipping.
I am asking for $1500 (you save over $600, and get the gear in pretty brand new condition), or your best offer. I will consider trades (guitars, amps, rack systems, effects pedals, DJ gear, recording equipment)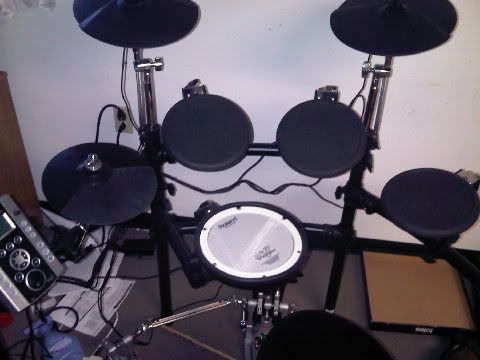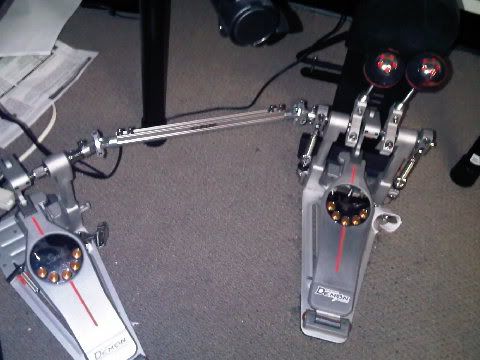 are you willing to part the demon drive pedal by itself
Yes, I can sell/trade the pedals by themselves.
ok cash what are you looking for? and trades what are you looking for?
Trade wise I will take guitars, guitar gear, amps, cabs, effects pedals, recording gear, DJ gear....pretty much anything you have Ill consider.

Money wise, $450 cash, or your best offer.
ohh i have a couple of project guitars