Carvin V3
Ive played this V3 for a few years now. The tubes have blown one time since i have had it and i replaced everything. I had to replace everything because it blew rather violently, taking the board with it. Essentially, i got a new amp.
The specs you can find at
www.carvin.com
, which even has videos. I did do a little bit of painting to the front of the amp to spruce it up. If you do not like it and are interested, i can arrange to remove it.
The cab is a 4x12 with casters. I also have a head cover with the amp; something i got when i bought the amp from a friend.
Im asking $700 because im flat broke and have no money, the honest truth. I will be playing through my dad's fender from here on out, using the newly modded DS-1 i have.
This truly is a great amp that keeps up with other amp makers such as Mesa, Orange, or Marshall but without the giant price.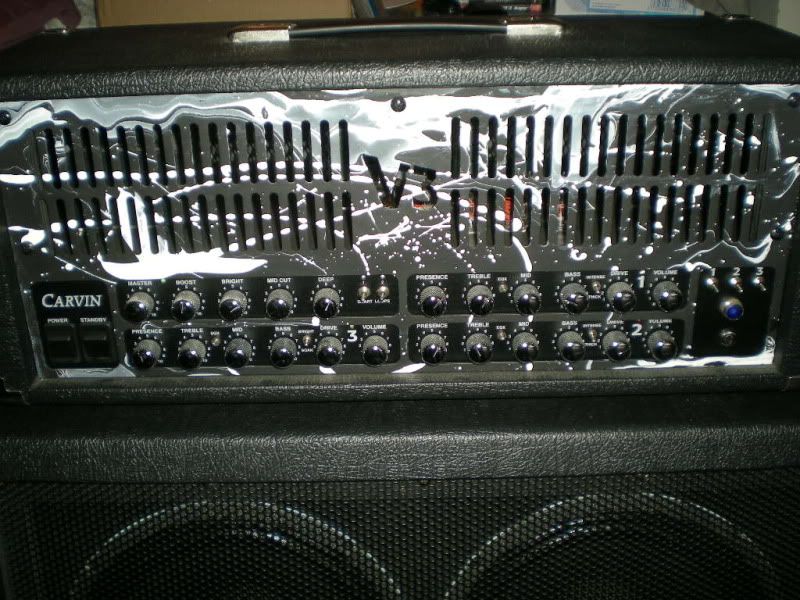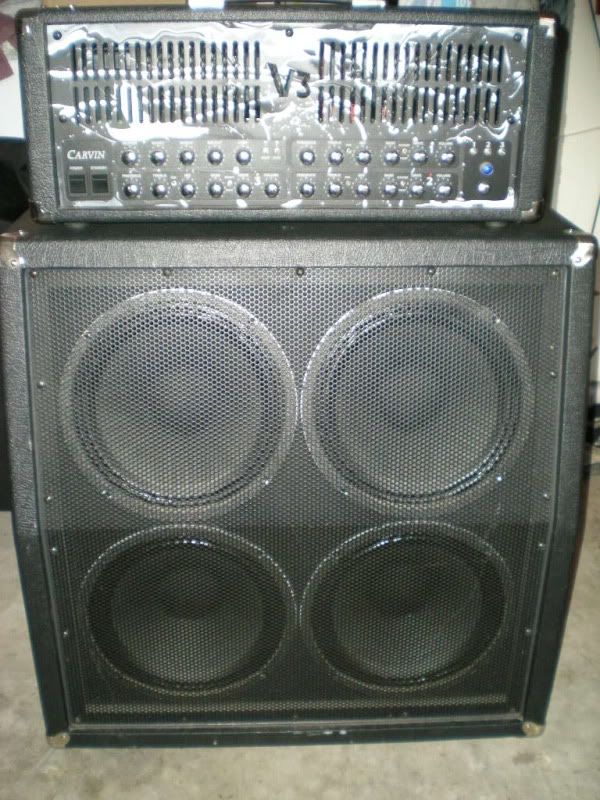 Join date: Jun 2008
90

IQ
whats your location, does it function properly, etc?

i just looked through a carvin catalogue the other day and i was really interested in these
Yes it works...

I live in southern California. I could ship it if you are interested.

Join date: Jun 2008
90

IQ
ooo PMing, as i live on the central coast


Join date: May 2004
70

IQ
Would you sell the head without the cab?

Join date: Jan 2010
10

IQ
You still have it? Willing to ship??
Yes i still have it and would ship it. I sent you a PM.

Join date: Jan 2010
10

IQ