EMG wiring fix?
Hey guys, I want to re-install some EMGs I've had laying around. The problem is that the leads are getting a bit short after installing them a few times.
The white leads with the braid are getting too short. I assume that I could solder a wire to the braid and then ground it to the back of the pots? Extending the red lead won't be a problem. since it's only one conductor.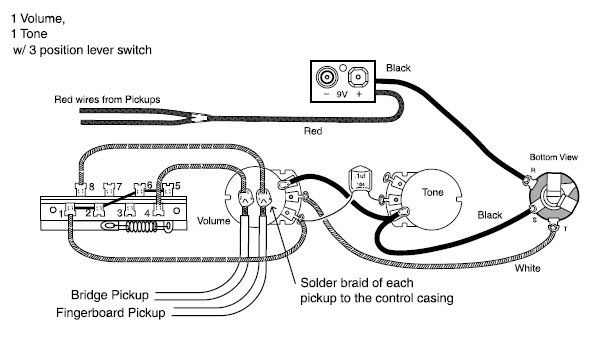 Just askin'

Join date: Jul 2008
150

IQ
That'll work just fine. Just make sure you tape them up good so they don't touch and cause a short.

Join date: Nov 2008
491

IQ
Yeah, that will work fine, just make sure you solder a wire that's at least the same gauge, if its a larger gauge then the better.
I just wired it up and it works prefectly.
Thanks again guys!