FS: a Marshall JCM2000 Dsl100, AVT 150h and AVT 4x12 200watt cab in Brighton (UK)
Im selling a Marshall JCM2000 Dual Super Lead 100 watt amp head.
Its been gigged, and is very reliable. Never turned up past 5. I've had this amp for over a year and has never let me down. I just feel like achieving a different sound. no foot pedal.
£500 ONO
Marshall AVT 150h, Valve state head. Surprisingly good amp. 13 build in effects, It was my back up amp but because Im low on funds, I need to sell it

Fully working.
Marshall AVT 4x12 cab. 200 watts, does the job. A rip in the mesh but the cones are fine. All working.
no foot pedal though.
£220 for both. or £150 for the head and £100 for the cab. ONO.
These are pick up only in Hove/Brighton. As I have no car.
Feel free to ask me any questions. Open for negotiation.
Thanks.
Actually, I've desided to sell the JCM2000 for £400 o.n.o.
It seems a little fairer

I'd love pictures of said cab. Where in the south of England are you? I'm in Hertfordshire.
Sorry can't edit. Read the title, you're in Brighton. How much would postage cost? I'm assuming not cheap based on weight.
I'm not sure. To confesses I've never posted anything, let alone a cabinet in my life! haha
here are the pics anyway: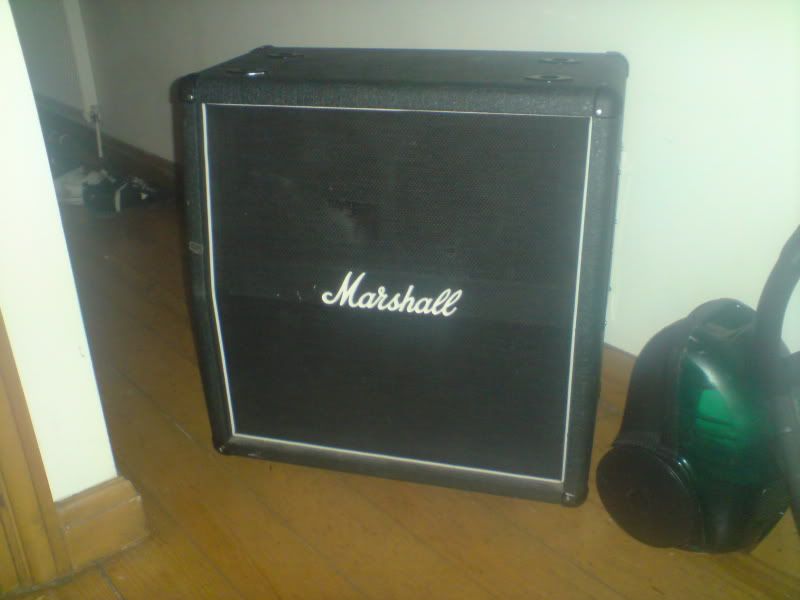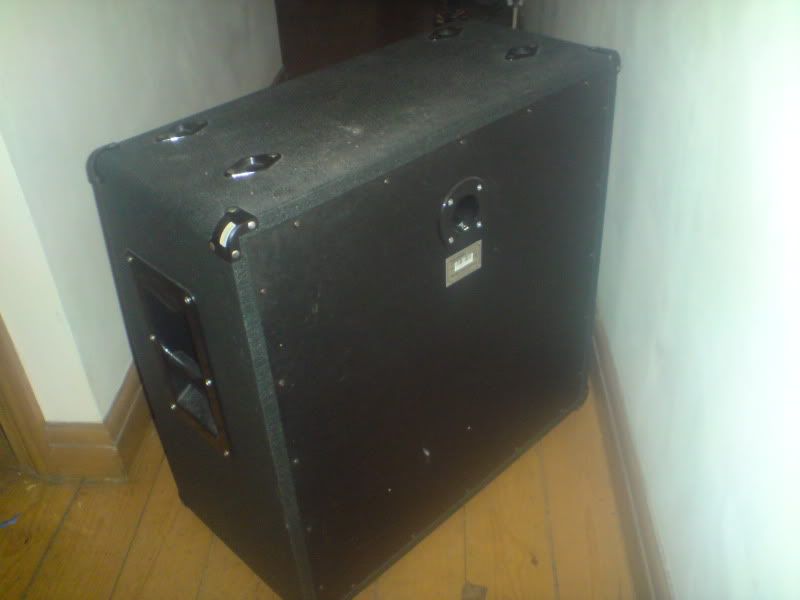 Well, it seems in perfect working order. What's the ohms rating on that thing out of interest? And, any idea of what genre's this thing does particularly well?
4 x 12 " cabinet
200 watts
8 Ohm
692 x 675 x 360 dimensions (mm)
32 kg

Well, I've been touring with a band called Last Letter Read, we've used it on our EP. We're pop-punk. But I play alot of rock and metal too. It sounds pretty good with clean tho aswell as well as dostorted amps.. Its always satisfied me.
That's convenient, I play in a pop-punk band as well and also enjoy playing Metal on my own. Cleans aren't overly important to me. Looks like you could have a deal if we can figure out the price of postage.
Ok, comment again tomorrow. And i'll find some p&p info. Gonna research it

did u just want the cab? 1 of the heads aswell? I'm abit confused ha.
Sounds like a plan. I'm off to sleep, damn school and it's mental capability needs.
Posting again to see if you know about postage yet. And, I just wanted the cab.
Ok, well P&P is pretty expensive. Lookin at £50. But I didnt spend to much time searching because I got called into work today! Otherwise, might be able to find something better.

P&P for something the size of a cab would be alot because of its size ect.
Yeah I guessed it would be that much. If you were willing to split the cost on shipping maybe £30-£20, with myself taking the majority then I'd be happy to take it off you.
Ok, well im gona look more into it.
I don't think its gonna be worth getting a courier for the cab.

Also. bump.