Npd!
I know there have been a $#!+ load of these threads getting closed lately, but hopefully this won't be one of them, as I did check, and it appears the holiday new gear day thread has been closed, so I'm posting a new topic

Anyways, this actually came in the mail yesterday, but I'm gonna cut the story BS and get straight to the pr0n for a change!

Without, further ado, behold!
A vintage '84 Ibanez FL9 with the famed JRC chip! Snagged this one on Ebay.
This is one sweet pedal. I'm still playing around with different settings to see what kinds of sounds I can get out of it, but it's a bit more on the subtle side as far as flangers go. Love it stock, but am curious to see if there are any mods out there for these things. Regardless, it makes a welcome (and much needed) addition to my pedal collection. Clips sometime soon!


Join date: May 2009
368

IQ
HNPD!

I've been trying to find a nice vintage flanger for ages...All I could find was the Boss BF-2

have fun with it!
ANOTHER NPD! Found a good deal on CL I had to take advantage of, even though my wallet is starting to hate me, lol
Older block logo MXR Phase 90!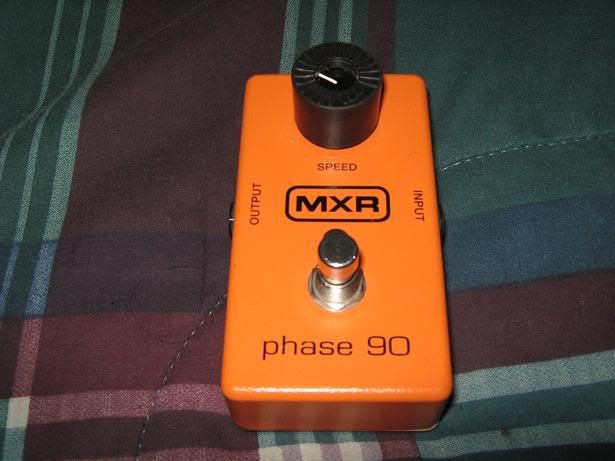 Not quite sure if it's truly vintage, but it definitely sounds tasty! I think I'm having more fun with this one than the Flanger to be honest (and also thinking I need to lay off on the gear buying for a bit!

)
you've got a thing for modulation effects eh?

I can't stand flange, phase or chorus myself personally. I just love timed effects.

Cool stuff anyways man/ HNPDx2
you could say that!

I do love delay though. I'll be looking into a delay, and some time of octave at a later point.
Now I need a board for all these things

Nice finds, even though i'm more of a chorus man myself.

HNP'sD!!!