FS: 2 guitars, 1 bass (Gibson, Epiphone, Hondo II)

Join date: Aug 2007
10

IQ
FOR SALE:
- Gibson SG Faded, BROWN, excellent condition
Very small scratches on the pickguard, as expected from any pickguard that's been played at all. It was used for one show, and that was about it. Stock pickups, everything looks and works great, sounds awesome. US made. Pics look slightly more red than it actually is, it's definitely very brown. Gibson gigbag included.
$500 OBO, split shipping.
- Epiphone Dot Studio, BROWN, all hardware replaced
Excellent condition, looks entirely unplayed. The hardware has been replaced for GFS chrome, including tuners, TOM/stopbar combo, and screws. GFS Dream 180s installed.
$300 OBO, split shipping
- Hondo II bass
This is a weird one. Hondo II bass, P-bass body, but with a covered humbucker in the middle. Very good condition. Works perfectly, plays great, been my main live bass for months. Looking to pick up something else.
$200 OBO shared shipping
This is NOT MY PIC. This is from a previous member with the same bass. They painted theirs blue. MINE IS NATURAL with heavy clearcoat. I just wanted to show the details of the controls and pickup better. Mine, with me playing it, is below.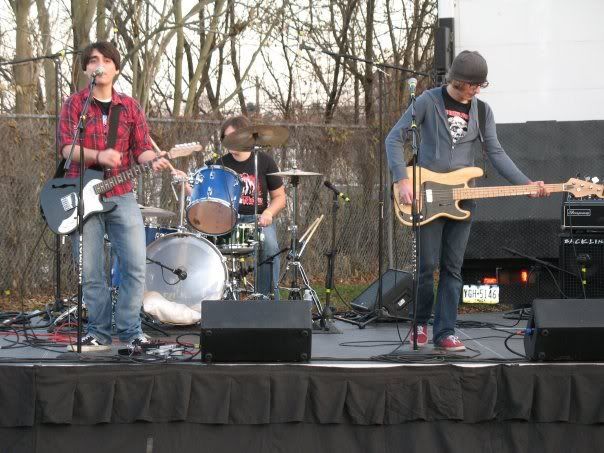 NO TRADES NEEDED except:
- Gibson Grabber/Ripper/G3
- Vox AC4VT head