NAD! (Nineties content :D)
Bought this yesterday, haven't had time to play until now.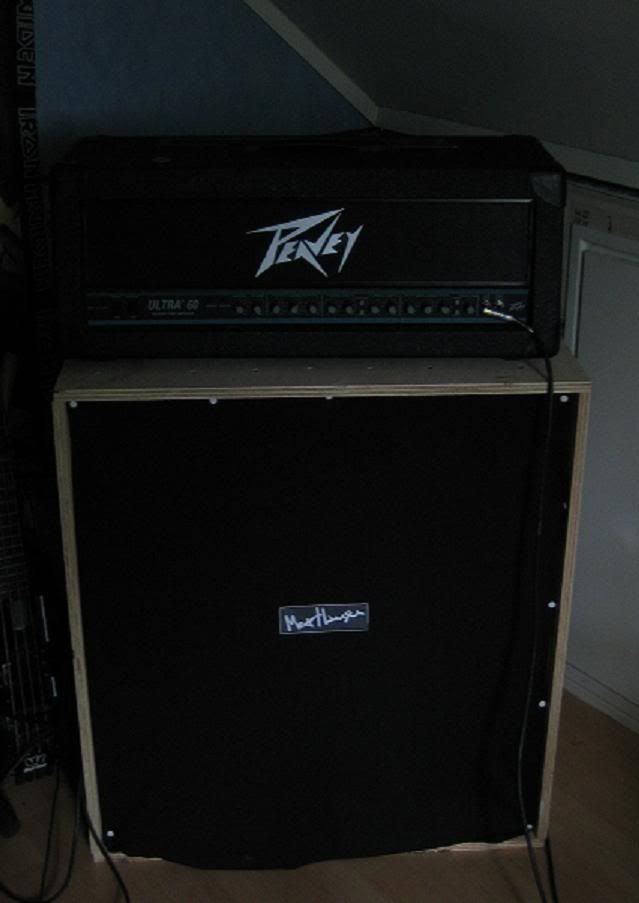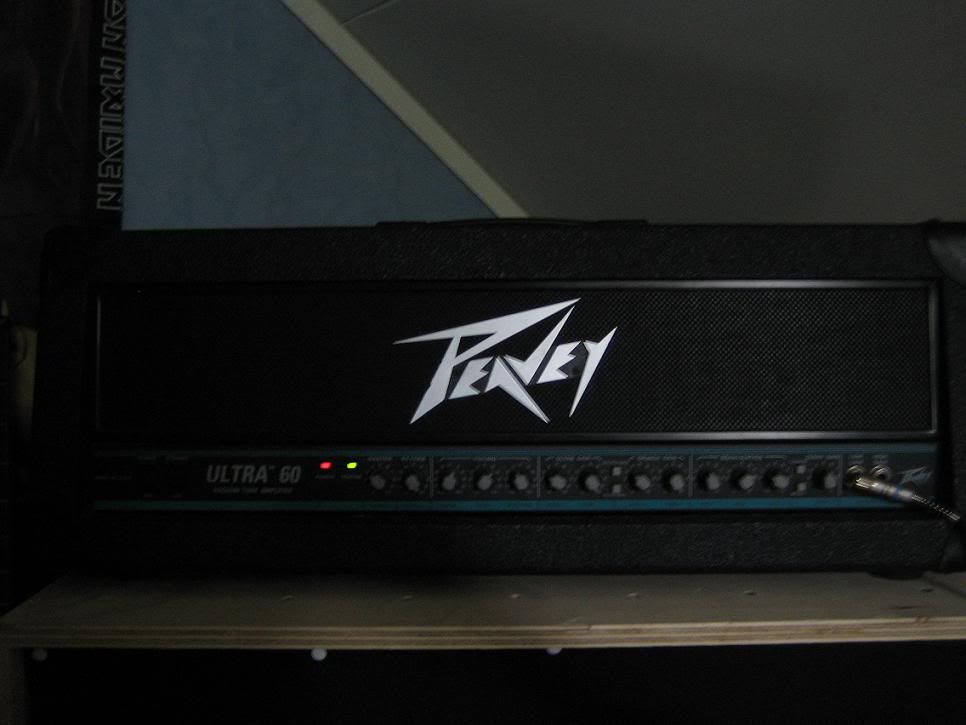 Footswitch: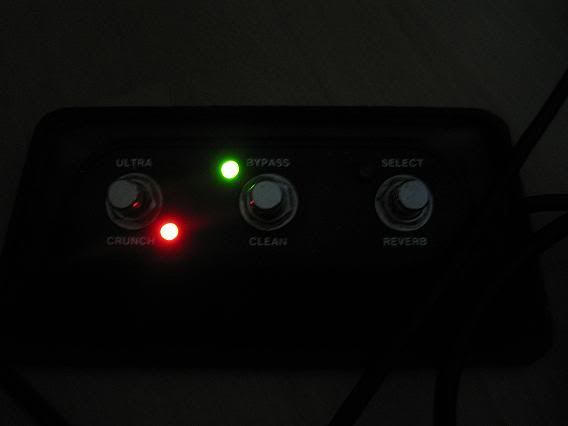 "Voicing Panel":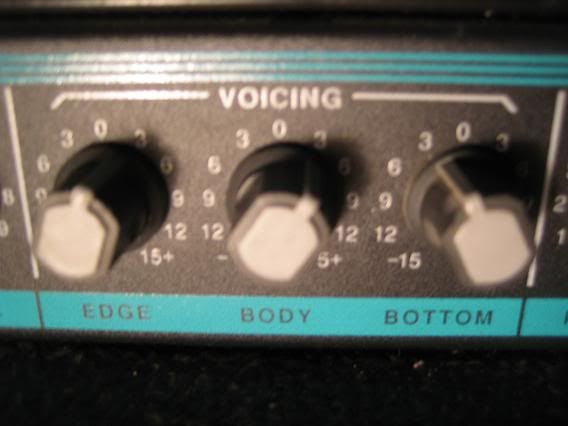 Do not press
!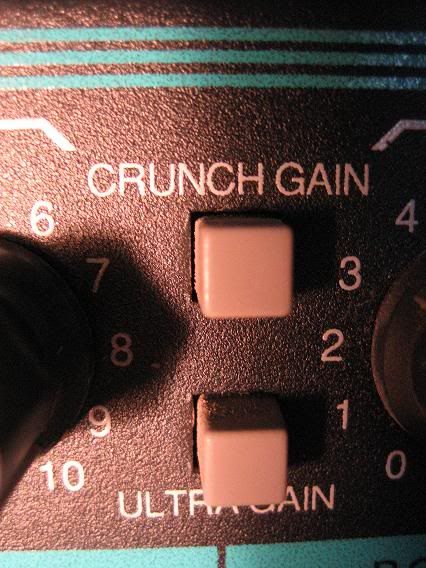 It's a Peavey Ultra 60w head.
(The cab is built by me though. It's a 212 with Eminence Governor & Black Powder, Not really finished, but playable.)
The guy that sold it to med had it for
ten
years. And haven't changed valves once! I'm imressed that it works.
Where to start?
Features: Three channels; Clean, Crunch and Ultra. Shared EQ, Voicing panel (lack of better words), bright switch, High gain & low gain inputs, master volume, reverb, footswitch, speaker outputs (obviously).
Well, the cleans are really great, compared to my 15w bass amp that I used before

Seriously though, they are quite good. Better than a Valveking, which was my second choice. The amp is more high-gainy, so you can't expect your guitar to sound like an acoustic here.
Crunch channel! This is the most useful channel, since it can go from almost clean to Iron Maiden-overdrive/dist, and even do a bit of Megadeth with a boost. It also is the best-sounding channel. It's a little bit hard to eq, but that's because the amp has a shared eq for all three channels, and a "voicing" panel (Bottom, body & edge), which is like a 3 band eq, boosting/cutting the frequencies.
Anyway, with a bit of tweaking, I can get a nice Angus Young-sound on the crunch channel with gain at 9 o'clock, low at half past 10, mids at 2 o'clock, high at almost noon. The eq boost/qut boosting mids and high (2 and 3), cutting lows.
At full gain and after a little more tweaking you get a nice Powerslave-sound.
Ultra channel: Well... The gain level on this channel starts at about half full gain on the crunch channel. Turn it up to noon, and you've got a nice, thick distorsion. Sounds quite american, compared to the crunch channel. After noon, with the right eq-ing and perhaps an eq pedal in the loop, you can get a really nice thrashy rythm sound.
If you press the ultra gain boost switches, it just goes to insane mode on a Line 6 spider. But with a nice valve sound. I recommend you to stay away from the gain boost switches. It's not playable with them activated, unless you're playing teh br00tlz.
I paid about $330 for it, and I must say I am
very
pleased with it. I'll just take a few days to learn how to use it properly. Being my firts own amp, and valve amp, I am satisfied.
Now, a couple of questions;
I'm going to buy new valves, when I can afford it (spent it all on the amp). But where should I buy them? (I live in Europe)
The power valves looks quite dusty/dirty. Should I take them out and wipe them off?
(I can't see the preamp valves, but should I clean them too?)
Here are the power valves: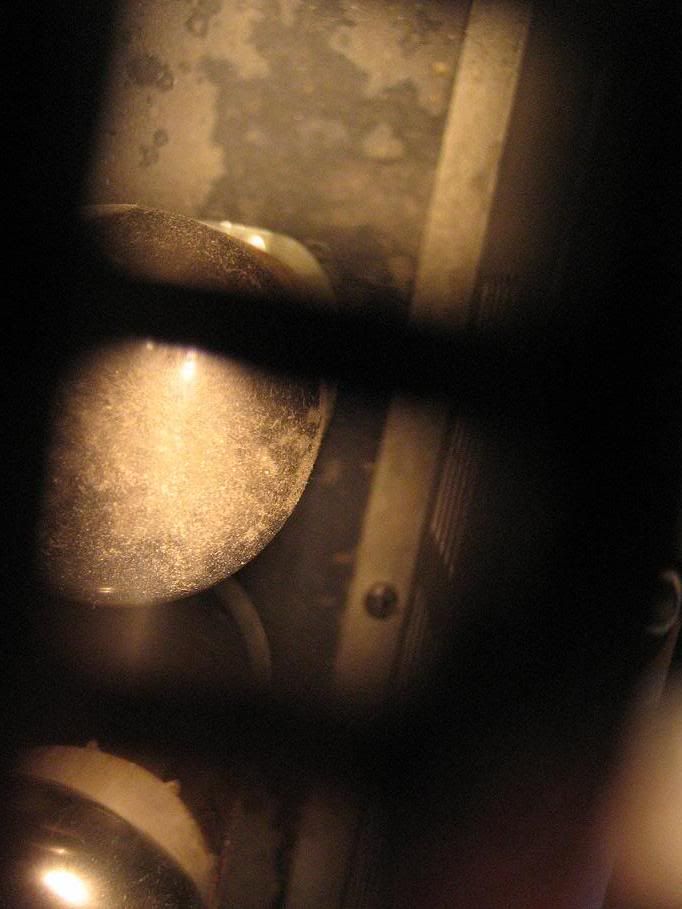 Join date: Nov 2008
560

IQ
HNAD!
The Ultra is a nice amp...and it's circuit is still going strong today


Nice!
HNAD

HNAD!

The Ultra is a nice amp...and it's circuit is still going strong today
Nice!

HNAD
Thanks!

I'm curious about the sound when I put new valves in it.
Nice! HNAD

Very cool budget tube amp.

Join date: Mar 2008
790

IQ
Congrats

I'd send an email to hotroxuk.com and ask their opinion on tubes.
sweet amp, i bet it's got some badass crunch.

Join date: May 2007
90

IQ
Cool amp, bro.


Join date: Nov 2006
1,232

IQ
Sweet! Love my Ultra, so much so that I sold both a Mesa DC-5 and Single Recto and still haven't bought another amp since then

congrats, the ultra is a great amp. enjoy that monster.

Thanks everyone! I sure will enjoy it. And the crunch is like a nice toast. Crunchy

Something to wake my neigbours with.

Last edited by AtaBorMan at May 18, 2010,