Help identify this Jackson
I've looked through all of the old catalogs that I could find but I haven't been able to identify this Jackson.
http://columbus.craigslist.org/msg/1746675617.html
I know that someone here will know - who's it gonna be? And more importantly, is this a good find?
Thanks guys!

Join date: Aug 2009
80

IQ
Hmmm... It looks like a Kelly and a Warrior had a baby

Join date: Apr 2008
70

IQ
I believe this guitar to be the 1st generation(prototype) of the xipho... i think that is how you spell it. and tbh, it looks like a custom model.
the xiphos is an ibanez model... so... no.

i know what you mean about the kelly/warrior combo though - that's exactly what i thought
it's a Jackson KS2, I finally found it

Join date: May 2009
90

IQ
looks like a death kelly to me
or a star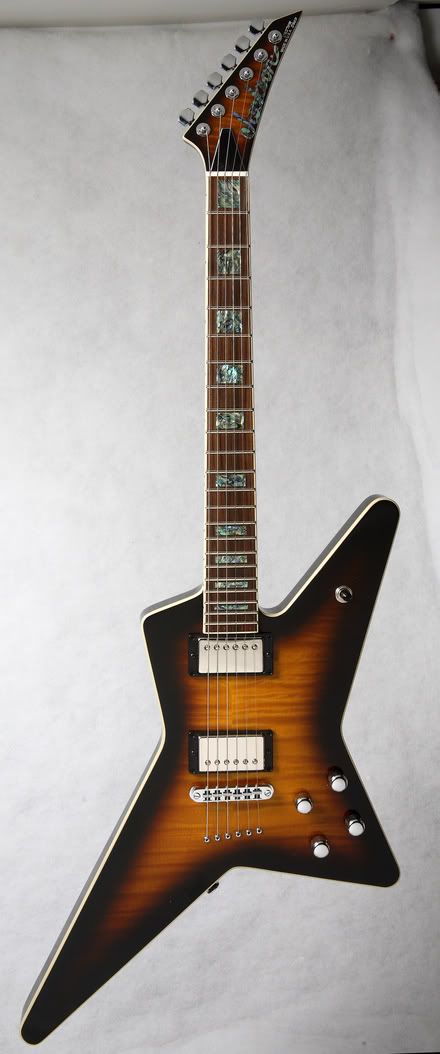 Last edited by Himelnator at May 20, 2010,
i was going to say,

its a Star.

Join date: May 2010
30

IQ
its a mix between a rhoads and a kelley ive seen them before.

Join date: Jun 2009
140

IQ
Those are like really old models. The concept is a kelly + rhoads.