NGD: Schecter Jeff Loomis Signature 7
As the thread title states, I picked up this awesome axe today when I went to put a downpayment on a Hellraiser V7 FR. The lady at the shop literally picked this up, handed it to me and told me to play, saying I'd love it so much I'd walk out with it. She was right...
Review:
When I originally looked at this model online, I found it rather unimpressive. Let me tell you, pictures do NOT do it justice. This is a beatiful guitar. The light Satin finish allows for the wood to be seen through a very dark, almost blood coloured laquer. The figuring on the wood is actually pretty stunning in person, and doesn't come out very well in photos.
The neck features the beautiful Maple fretboard, with 24 very well dressed Jumbo frets. The inlay is incredibly detailed, something that doesn't come out in photos. The maple finish on the headstock is stunning, just adding to the beauty of this guitar. The intonation is perfect on all 7 strings, up and down the neck, making it play beautifully. Despite the Floyd Rose bridge, this thing sustains like crazy. I played a single B, and it rang for what seemed like an eternity.
The EMG's in this thing sing like there's no tomorrow. Very crisp and consise, and the black just adds to the look. The Floyd bridge sustains tunning VERY well, allowing for dive bombs and high squeals without a loss of tuning in the process. Only a volume knob and a 3 way switch for electronics, which is my only gripe with it. Usually I like a tone knob, but this guitar is great without one. Standard Strat Shape, with pretty good access to the upper frets.
Overall, this is a great guitar, much better than anything I expected from the V I was going to get. A guitar that must be seen to truly appreciate it.
Pictures: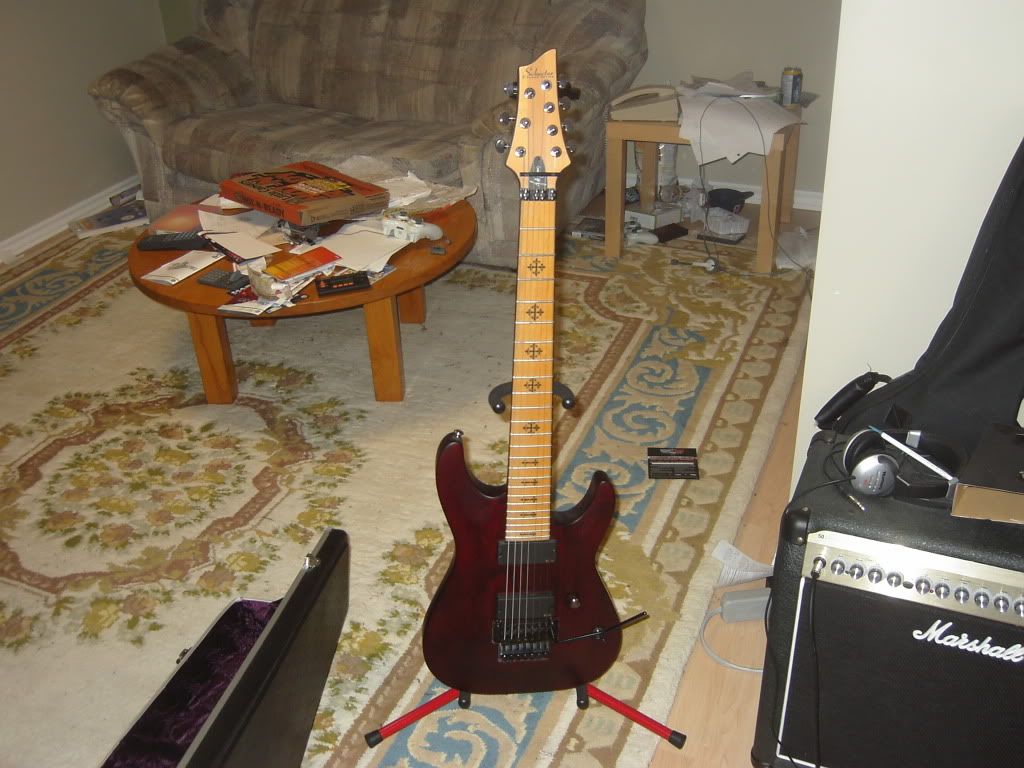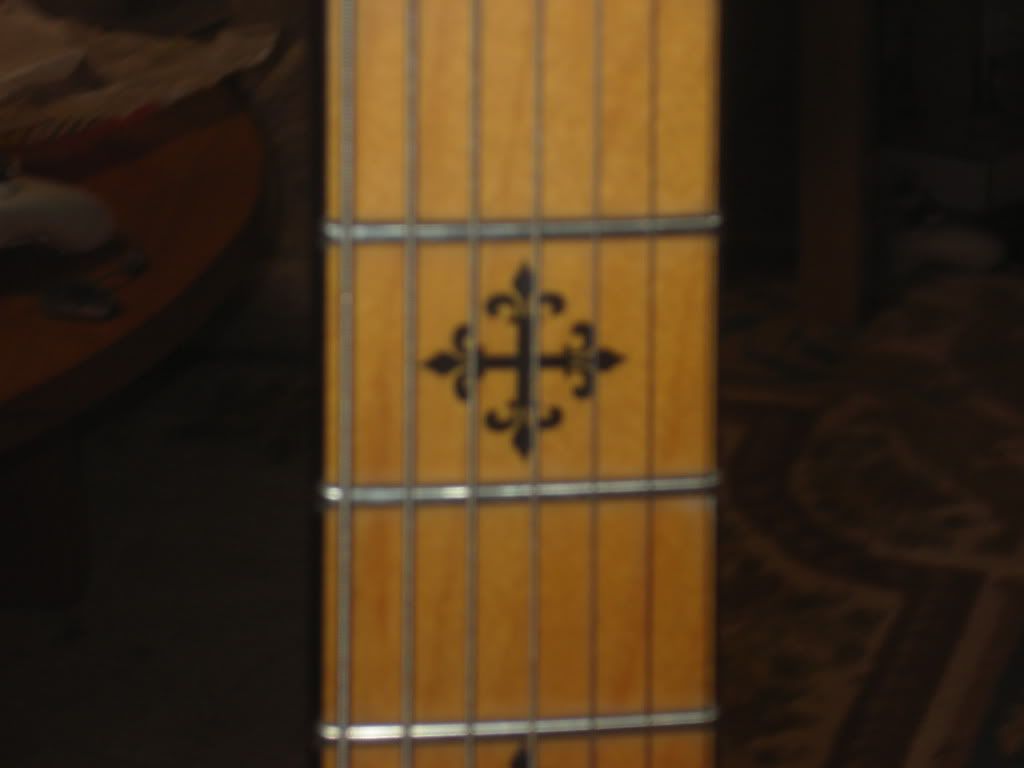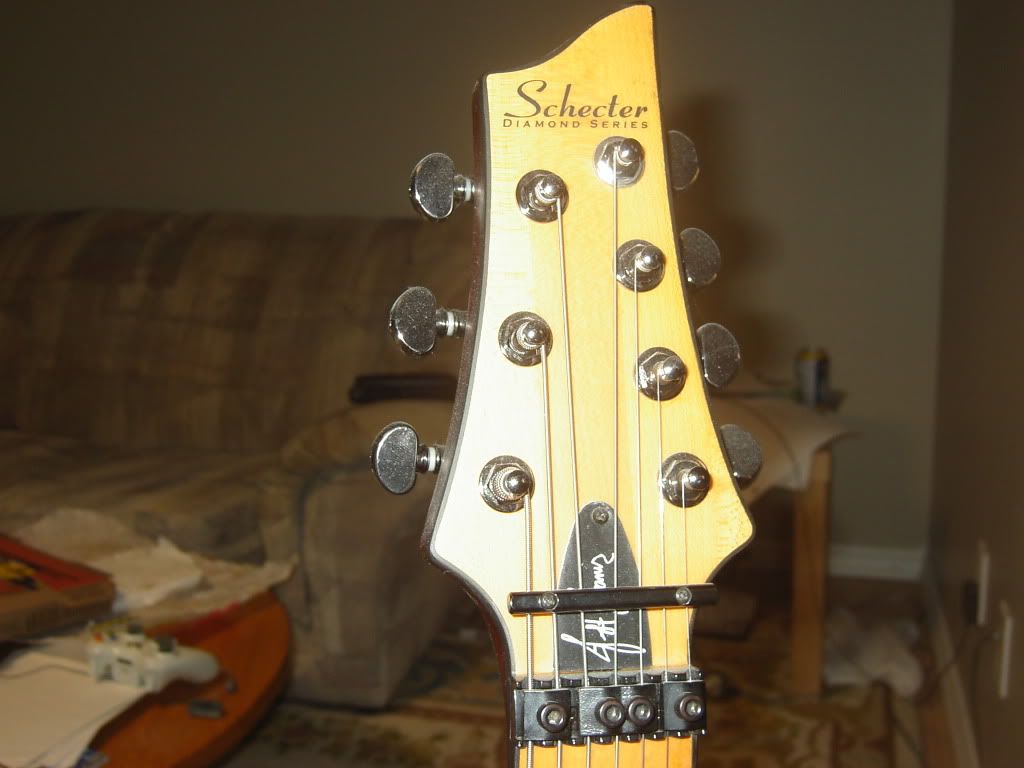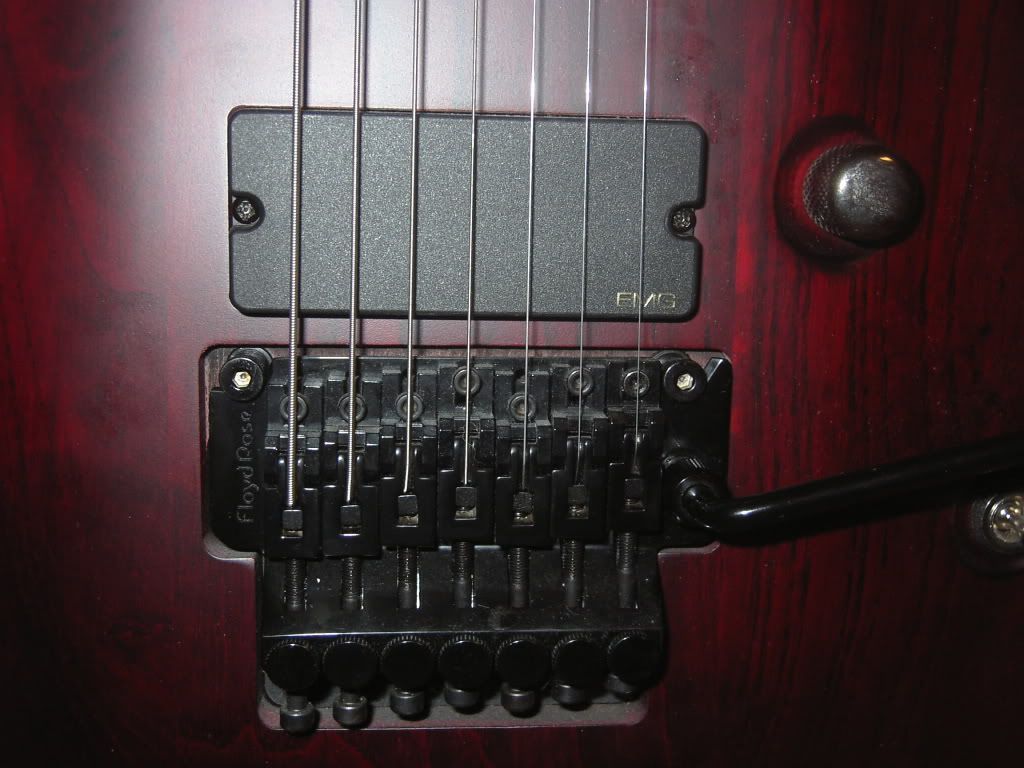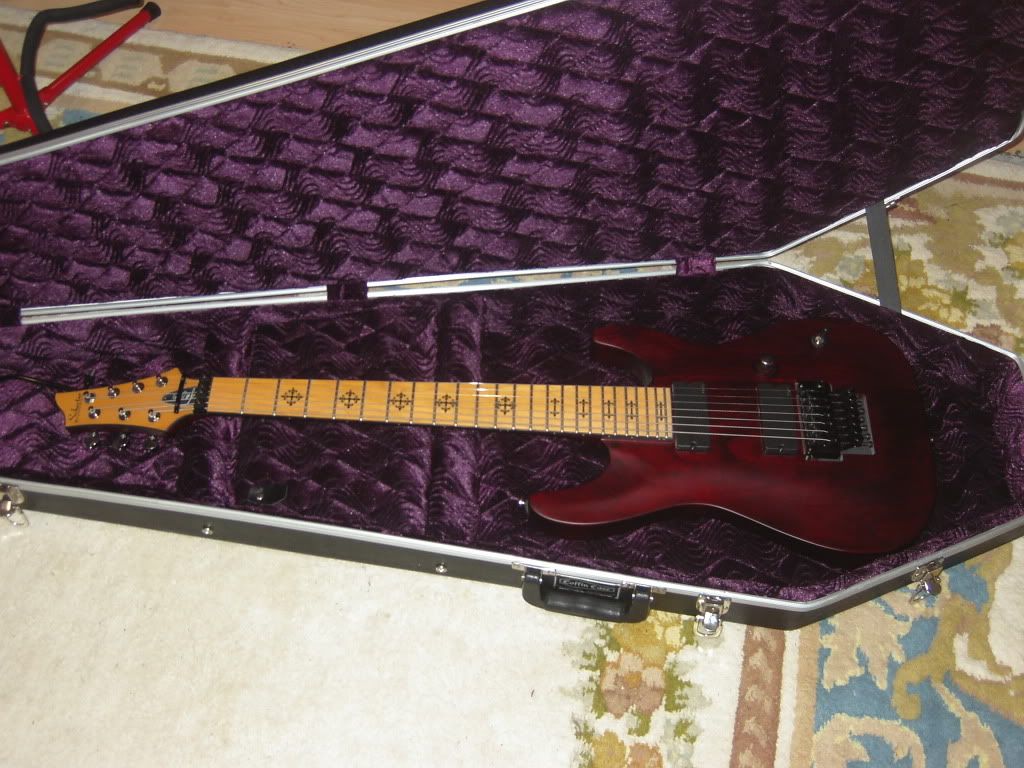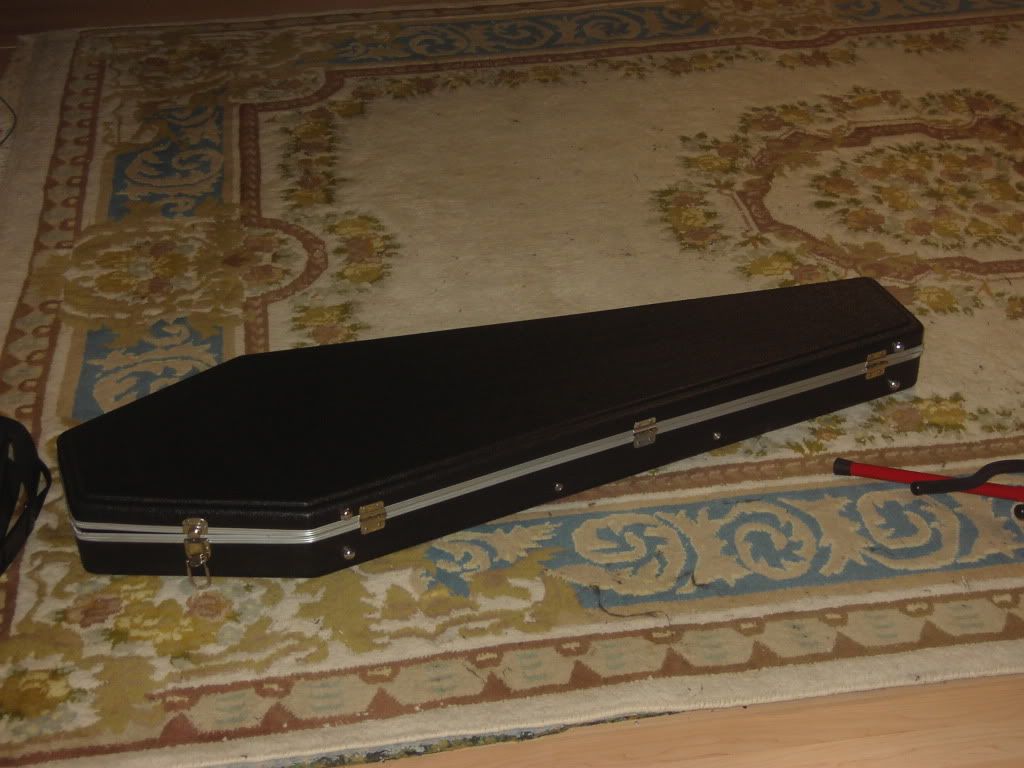 Appologies for the quality of the photos, without a flash it was too dark to see anything, with the flash, there was flashback.
Note: The case is not an official case for this guitar. It's just a random Coffin Baritone Case.