Marshall Jackhammer Pedal or Bluesbreaker Pedal
Hey guys,

My bass player has offered me one of these for £15 (the other I don't chose will go to the other guitarist in my band)

Firstly, given a straight up choice between the two (please, no other choices), what would you guys choose?

Second, is it worth the monies? (15 squids)

I play rock, indie-rock, post-rock, math-rock and blues. Which is best for me? I already have a tubescreamer for OD and proco rat for distortion I'm happy with.

Thanks!
Join date: Nov 2007
721

IQ
yeah, that's actually an ok deal go for it

the Jackhammer is heavier and the bluesbreaker more low gain JCM800ish so you decide go try it
thanks, anybody else got any thoughts on this?

Join date: Jun 2009
270

IQ
The Bluesbreaker was designed to boost and tighten JCM800s and JMPs. The Jackhammer is much more high gain, and sounds crap through anything but a clean channel. As you aren't a metal player, and IMO the JH isn't that great, I'd go with the BB.

Join date: Mar 2009
120

IQ
Bluesbreaker, definitely. Is it a black box one?
BB probably the way to go... ages since i tried them, but the BB has a clean boost mode which would be handy.

Join date: Jan 2009
60

IQ
go for bb i have a bb2 and love it
Bluesbreaker, definitely. Is it a black box one?
yeah that's the one
if it is in the original in the black box:
It is worth a lot more than £15

It's a very good pedal. John Mayer uses one all over the Try! album.
If it is this one: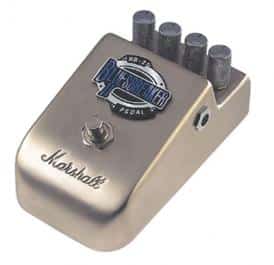 you got a passable pedal at a good price.
ah sorry man I thought you meant it came in a black box (thought that was a bit of an odd question!). It's the later one unfortuantly!

O well I think I'm going to pick it up anyway- the bluesbreaker seems to be the clear winner over the jackhammer here! Thanks guys!