Summer Is Here... And I need something "summery." (Ukulele Monstrosity... With Pics!)
Well, summer time has come at last and I've been
dying
to build something. Sadly, the same problem comes up every time that I want to begin a project. Money... I have no money....
So then, what do I do? How do I still get to build a fun, summery project without spending very much (if any) cash?
Finally, I decided on a Ukulele. I've always thought that they were cool. I also want to learn to build acoustic guitars, and this will be a nice stepping stone.
Now, before the flames begin on how I'm doing things wrong... This is a practically cash-free build. I've never built anything before. And though I can find alot of guides online, few of them go into detail. So, this is just kinda me winging it. For practice.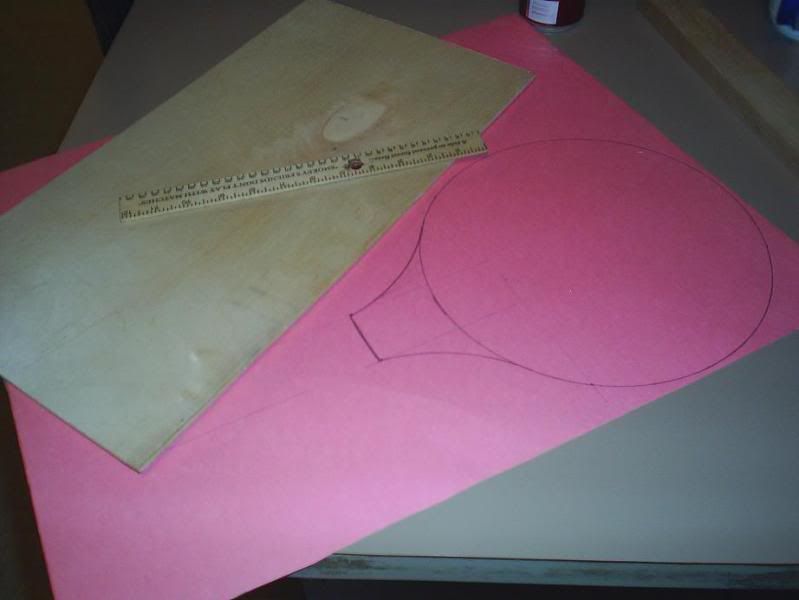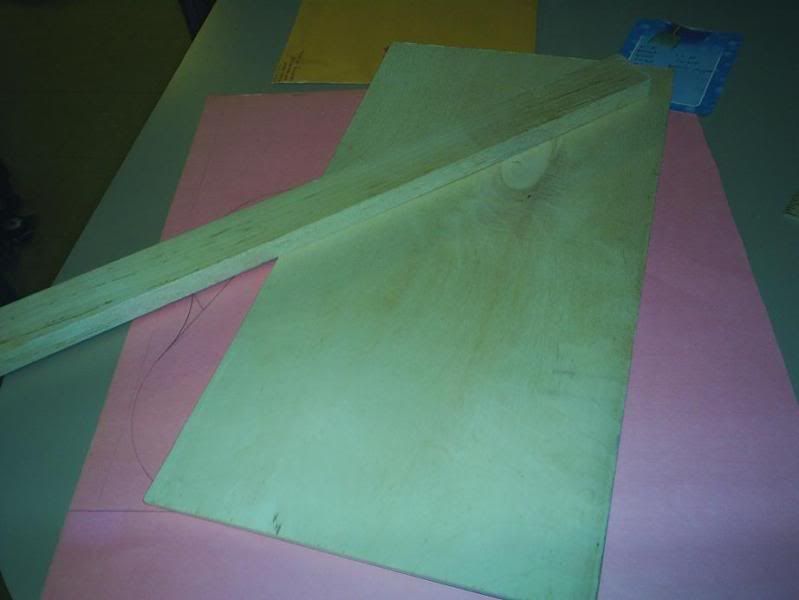 This is just a breakdown of the planning process ha.. I sketched it out on some poster-board. It's going to be a basic tear-drop type shape. Now... my materials I'm using aren't exactly ideal... Body will be made from 3-ply wood, about 5mm thick... Yeah. It's a bit thicker than what I should use, but I'm making it a little bigger to compensate.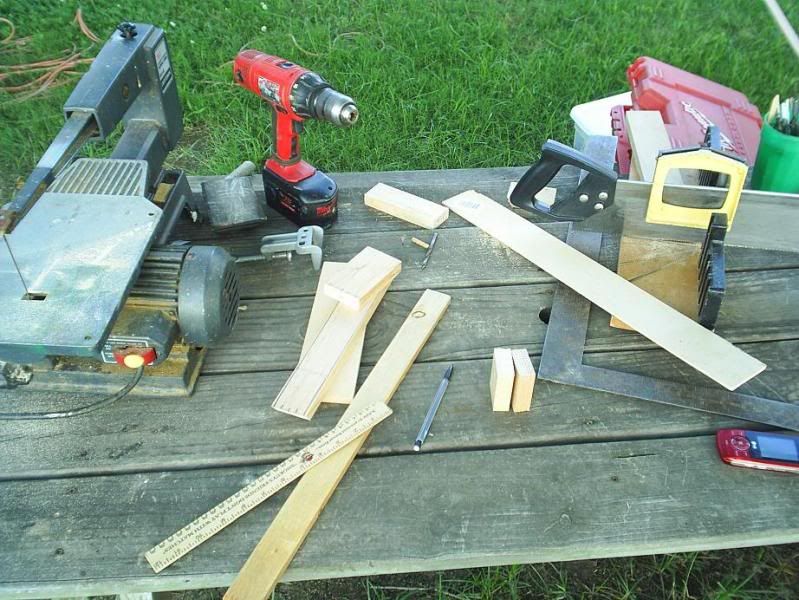 To the work-bench! Not exactly a luthiers paradise... but, hey. This is about learning... Learning and island music.
There isn't going to be a fretboard... Just going to fret the neck directly. That's the part I'm most scared about.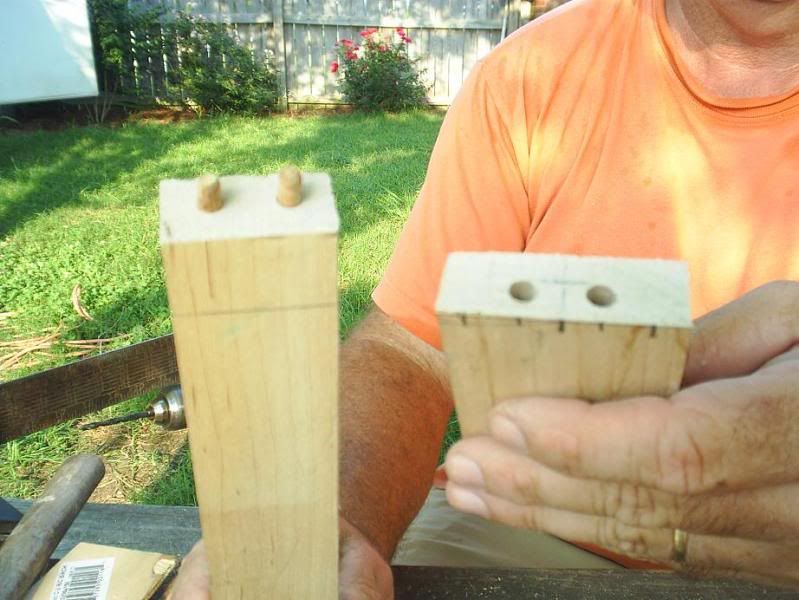 So.. the headstock needed to be at an angle... and.. the guide said to just use a single piece. But we didn't have a piece big enough, so we put it at an angle! Using dowel bits and wood glue... It's about at a 22.5 degree angle. I really hope that's enough.
So.. The neck has been assembled and is drying.. Didn't get a pic of that but I will. Tomorrow I build the frame and bend the sides. Since none of the guides are for such shaped instruments, this might be interesting.
Now, whilst constructing the basics, anyone have any ideas for decorations or themes? I want something old-school looking. Maybe pirate-y? I think that'd be fun. Something simple.

Join date: May 2007
50

IQ
For future reference, instead of doweling and doing basically a butt-end joint (which is pretty weak), you should do some type of scarf joint. Here's a good tutorial:
http://projectguitar.ibforums.com/index.php?showtopic=42236
Gibson uses a 14 degree angled headstock so 22.5 should probably be enough, unless ukes are totally different.
And as long as your neck is thick enough, you can fret it directly like a lot of fender necks are.
I think a wood burned design would look cool, maybe a vine of life?
Like that but flowing around the body.
Last edited by salsawords at May 29, 2010,
Right... we were trying to do a scarf joint, but it just wasn't working out well. I just figured that it could probably hold the nylon strings.

I do like that vine idea. Of course, I couldn't burn it into the neck. that would make it too rough. But, I had been toying with the idea of burning something into it anyways. This is a nice idea especially since I found out that pirates were never in Hawaii.. At least I don't think. Every time I try to look it up, I just get "HOMG! Pirates of the Caribbean 4 in HAWAII FILMING!!!11one!1"

Now... Should I leave the neck light and stain the body dark? Or stain the neck dark and leave the body light?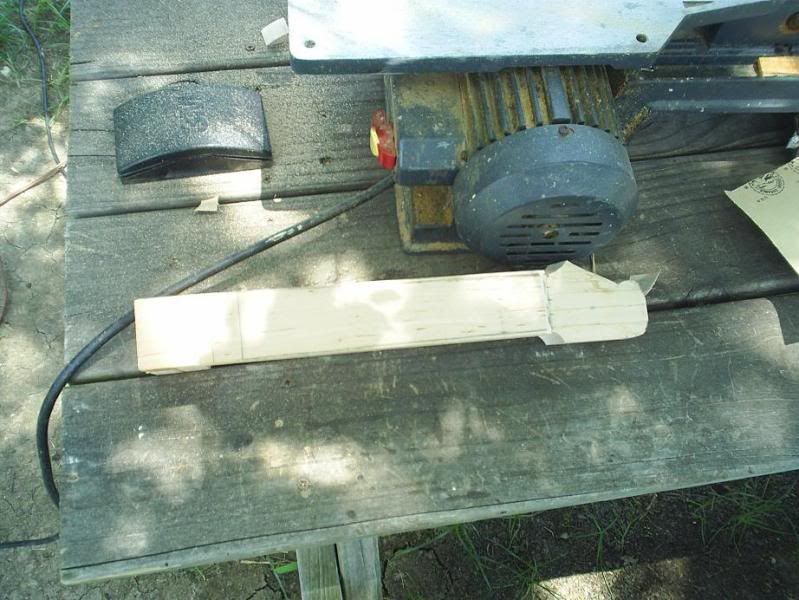 Cut out the headstock today.. Kinda like a chunky little kid version of a reverse fender ha. Needs alot of shaping and sanding. I got most of that done today. Shaped the back of the neck so it fits very nicely in the hands, sanded around the head, tapered it down to where the nut will be... Didn't remember to get a picture after all that though, sadly. Fun experience never-the-less. First time using an orbital sander/grinder.
Anyways. Seeing as my parents hike through the woods and find shed sets of deer antlers, I supposed I could inlay using that as a material. I dunno if anyone's ever tried inlaying with bone-esque materials... Just an idea I'm toying with.
No major progress, but I made a run to town today to get some stuff from the local Guitar Center. A friend of mine (who works there) had told me that I could get everything I needed to finish. Well, that turned out to not be exactly true. They didn't have any fret wire, but he's ordering it for me.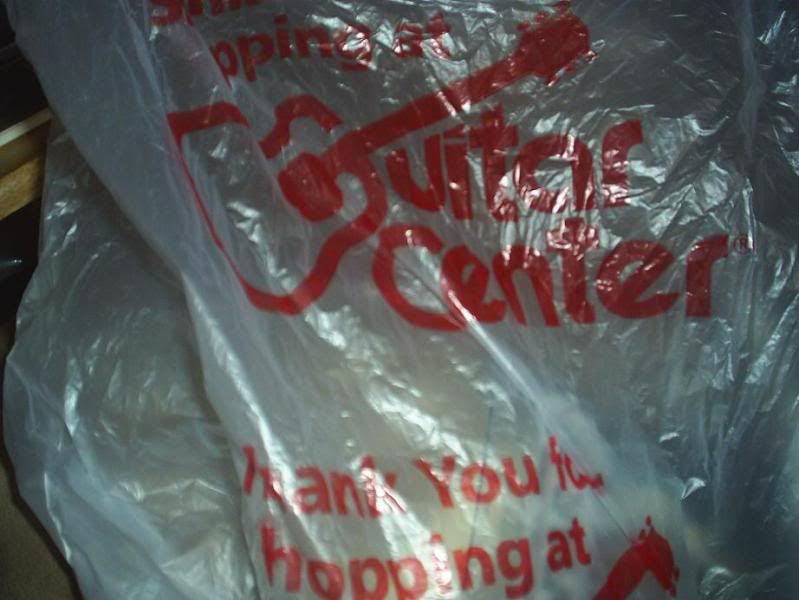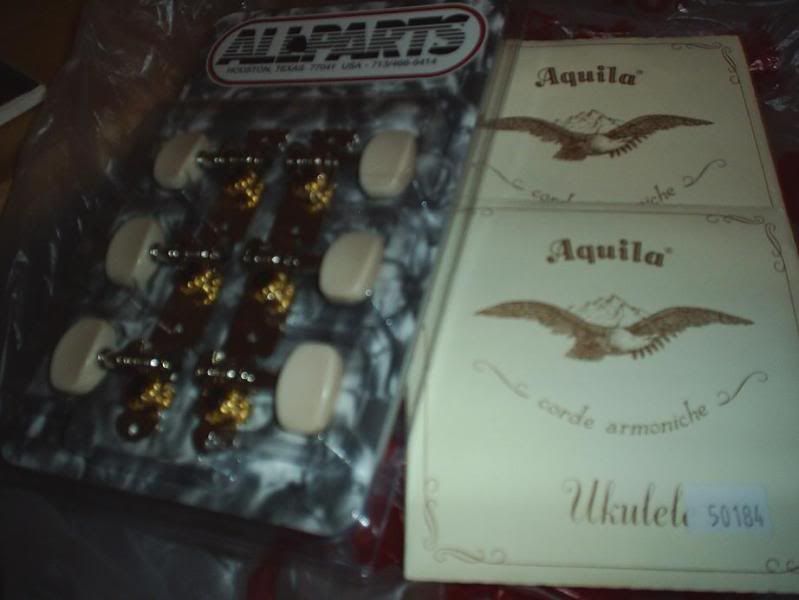 Ukulele tuners and two packs of strings! I got an excellent deal too. For the tuners, I'll be putting three facing down and one facing up. Sort of like a Music Man bass. For the strings, I went with concert... They told me that those were probably the standard over the Tenor. Only thing that's worrying me now is the fact that, I have realized after holding one of the store ukes, that mine is a little on the large side.
When done, I hope the body to look somewhat like
this
.
Comments of any type, any feedback is greatly appreciated.
This looks like a cool little projects. Ukes are never a bad thing. Good luck!
This looks like a cool little projects. Ukes are never a bad thing. Good luck!
you wouldn't say that if your Craigslist was filled with ukes instead of guitars T_T
nice project, looks cool!
Thanks. I'm waiting for a rainy day or two when I have some help and there are fewer swarming insects to finish up. I also found another sheet of wood I can use so I don't have to make the back out of two peices.

By the way, your stop sign guitar is one of the most bad@$$ things I've ever seen. Just thought I'd tell you that, but I didn't want to bump your thread and get yelled at ha.
Last edited by Tone Deaf at Jun 2, 2010,
you wouldn't say that if your Craigslist was filled with ukes instead of guitars T_T


nice project, looks cool!
dude, i wish....wanna trade cities? all i got here is overpriced beginner acoustics.
what are you doing for a bridge?
I'm cutting it from a peice of cedar wood we have. I'm going to tie and knot in the end of the strings and have them slip in. Just let tension hold them. I finished sketching out the bridge and nut and stuff today with the measurements and all.


Edit: BTW, told you guys it's big. Scale length is going to be around 18". It's round, and the diameter will be around 10".


EDIT EDIT: Blindsagacity. You have inspired me. Once this is done? Electric Yield Sign Ukulele. I call it. Everyone else stay the eff away.
Last edited by Tone Deaf at Jun 2, 2010,
Thats cool, maybe see if you can find a scrap piece of harder wood for the bridge?
btw, i have an electric route 66 uke in the works

As I posted about the yield sign and realized that it was too big, I thought about doing an ele route 61 Uke (seeing as I live practically on it, and it is the blues highway and all)... Darn you! But still. All the signs for it are square and big. Did you use a real sign for your guitar/will you use a real one for your uke? The federal offense part doesn't bother me, but I want it to be the right size


Join date: Jul 2006
261

IQ
haha i built my own ukulele. but i wish i could make another one. i could do a lot better. haha

but i'm more of an electronics guy, not a wood finishing and resonance guy.
You got pics/advice? Any of it would be helpful ha.. This thing is probably going to sound like a dying sparrow...

Join date: Jul 2006
261

IQ
well, my build was a "kit" i bought for $100. so it was rather easy. haha

if i were to go back a year and tell myself few things before i make the ukulele... i'd say:
"take your time. if you apply glue, let it dry for a day or more. if you apply clear coat, wait LONGER before you apply another. make sure the surface is smooth before you apply the coat. and GIVE IT SOME TIME because it needs time drying."
few things i messed up:
-clear coat was rough, bumpy, not enough time taken to dry before applying new coat.
-sound is dull. one reason is the nut, being so high it needs to be a bit lower. also, the body doesn't have enough bend. i was in such rush i didn't let the side bend enough.
-bridge is pretty weak, so it has to be tuned down full step to not have the bridge come "off"... this is because i didn't give enough time to glue it.
i think that's it... the tuners are brilliant, it actually turned out pretty nice. i'm just saying it could've been nicer.
Ah, well.. I don't think I'm really clear coating much. I will be staining it, but with a light stain that soaks into the wood. I suppose I might clear coat after that. But likely just one coat. I don't want it super glossy. And yes.. I imagine my sound will suck from the thick materials, but it'll be something fun to practice on non-the-less!
PM me about the signs and all those questions. I get my signs off eBay.