Blackstar HT5 Head and Marshall 1922 2x12
Both pretty mint condition

asking £380 for both or £200 each

pay your own postage unless you want to come pick it up

trade for a High gain tube amp or some kind

prefer head and cab with V30's
can add some cash

pics on request
What are you looking for for trades?
amp preferably. somethin like a bugera 6262 with a V30 cab, or similar type of tone
are you still selling this?
will you ship to europe (portugal)?

i really wanna buy it

Join date: Apr 2008
142

IQ
Where are you + are you interested in a soundcity sc40c 212 combo and a bit of cash (Needs new tubes ATM but I could sort it.)

PM me up.
Im in the westmidlands.
Im looking for somethin a little more high gain that than mate

Join date: Apr 2008
142

IQ
Nah worries. Free bump.
Takes Pedals well though

What? You really thought it would be free? :P

Join date: Jun 2010
10

IQ
Hi I'm interested in the head and can offer £150 collected

Join date: Mar 2010
30

IQ
of everythin or just the head or cab?

actually i'll get pics of everythin
Pics of head: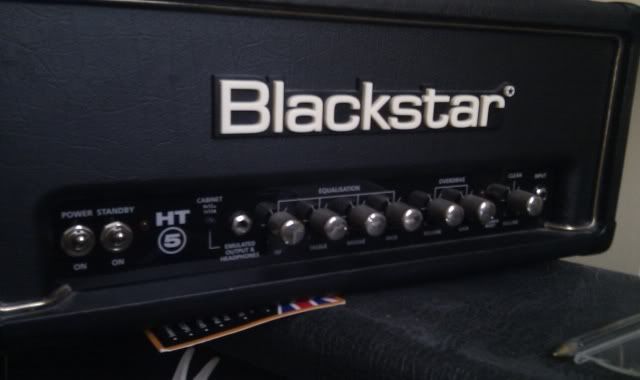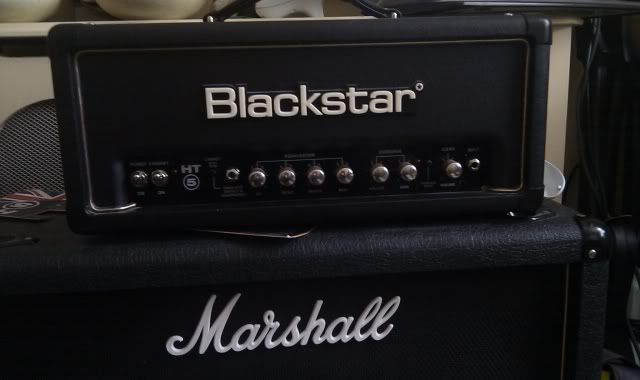 Cab: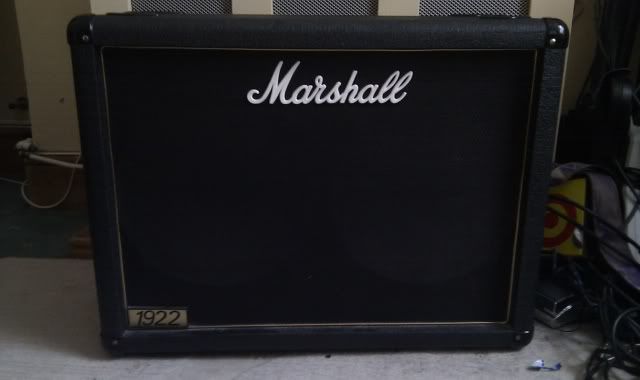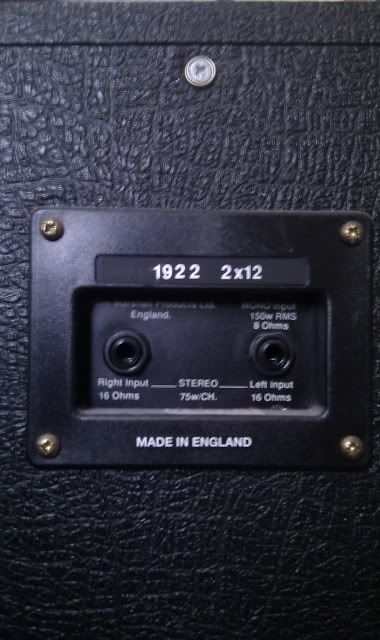 they are both mint condition, never been gigged, someone take these off me soon please

bump, need this gone so i can get my perfect amp
Price Drop!
just give me an offer on both of them

Join date: Jul 2008
460

IQ
wish you lived in the US. free bump
Ill trade the marshall cab for my 4x12 laney cab with V30s? Its been gigged alot but sounds awesome. I wana down-grade.
I dont have space for a 4x12

sorry mate
bumping

offer my anythin for them
Bump again.

Does anyone want these?
You willing to do the head and cab separately? if so, how much?
Yeah, which are you looking at?
The cab.

What sort of cab is it and what are the speakers inside of them?
Its a marshall 2x12 cab, the speakers are Celestion G12- 75's

its the cab in my sig
Its a marshall 2x12 cab, the speakers are Celestion G12- 75's

its the cab in my sig
Ok. Are G12's anything like V30's?
Ive just coppied this from the celestion website:
G12T-75's
Built to meet the demands of high gain amplifiers, the G12T-75 combines a huge, tightly controlled low-end and aggressive mid-range with a softened top-end that adds a welcome sweetness to overdrive, distortion and aggressive upper harmonics. These are the characteristics that make the G12T-75 the weapon of choice for Yngwie Malmsteen.
http://professional.celestion.com/guitar/products/classic/detail.asp?ID=5
Vintage 30:
Our most revealing speaker, the Vintage 30 features enormously detailed and complex overtones, a warm low-end, a famously rich vocal mid-range and a beautifully detailed top-end. Used singly to reveal the complexities in hand-wired boutique amps, or in quartets for a wonderfully intricate vintage 3D crunch, the Vintage 30 sound has been captured on thousands of recordings from a diverse range of notable players including Slash, Steve Stevens and Peter Frampton.
http://professional.celestion.com/guitar/products/classic/detail.asp?ID=4