Audacity Questions

Join date: Jul 2006
60

IQ
Okay I'm in the middle of recording and I want to edit something in the middle of a song out. WHen i never I highlight it and cut it, the rest of the recording shifts back instead of staying in place. Is there anyway of preventing this?
Instead of just deleting a section from the song, you will want to use the 'silence' button. It mutes whatever you have selected. Its the highlighted one in this picture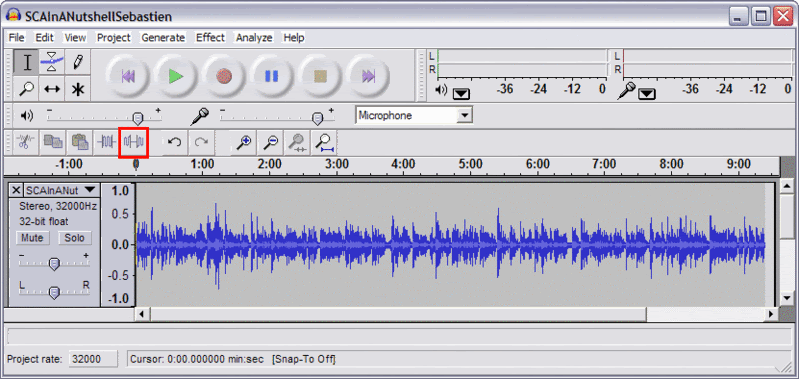 Join date: May 2006
230

IQ
Control + L or use the above key
Deleting shifts left
Inserting Silence does not.
Or you could use a better sequencer such as Reaper:
http://reaper.fm/
Use reaper man. Free download and lightyears ahead of audacity. A lot easier to edit, record and mix in reaper. You wont be using audicity anymore once you switch audacity will look like a kiddy toy.

Join date: Jul 2006
60

IQ
I've looked at reaper, and it's a lot better, but I don't know how to do this silencing thing on it.