Effects pedal for sale (od, boost, fuzz) (US)
Not getting enough hours, and I need books for school. All pedals are in perfect working condition, true-bypass, and have a 9v adapter option.
bmf-effects fat bastard - clean boost. 1 knob, 1 footswitch. - $65 shipped
This was housed by the builder in an enclosure for a discontinued pedal. It says S.O.B. on the front and is orange, though it is the same dimensions and innards as the normal fat bastard.
*****Apparently I don't have any uploaded pictures of this. I will put one up tomorrow when I can take a picture that is visible.****
looks like this
but in orange with S.O.B. instead of fat bastard
MI Audio Blues PRO OD- $65 shipped Has velcro applied by the previous owner, and is also missing 1 screw on the back enclosure, though it has not resulted in any looseness or shifting of the back cover.
BYOC ESV 2-knob bender - $25 shipped. First build. Not the prettiest girl at the ball, but she works without issue.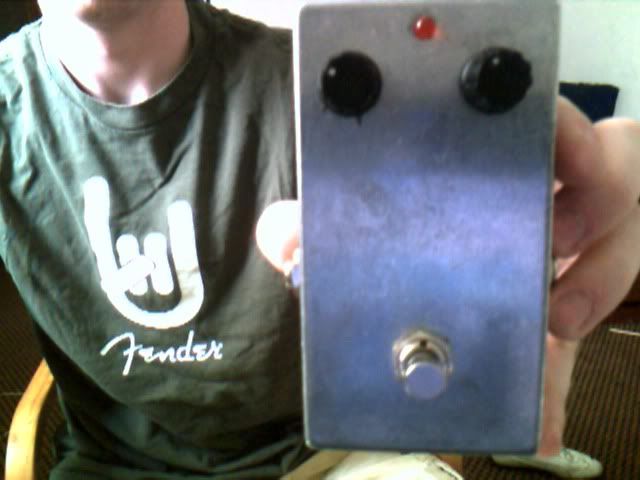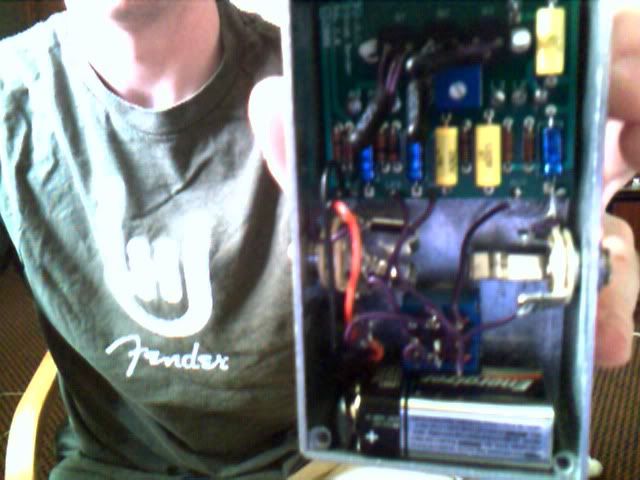 Old Skool Fuzz- $40 shipped. Fuzz face clone built by member bostonrocks with a BC109B and a 2N4401 (silicon) transistors.
clips:
http://www.netmusicians.org/index.php?section=user&value=OldSkoolGuitar
No trades, PP or USPS MO please
I have a 1-spot that I will also sell for $20
i dont know if you are interested in trades or higher gain stuff, but its worth a shot. i have a boss hyper metal that i would be interested in trading for the MI audio blues pedal. let me know.

Join date: Jul 2008
460

IQ
the last thing he says in the ad is "no trades"

i love how people read, even when there really isn't even much to read
the last thing he says in the ad is "no trades"

i love how people read, even when there really isn't even much to read
my apologies. i just saw the MI audio blues pro and got too excited to finish the listing, and for some reason the no trades thing really didnt stick out to me.
i may have a deal going through soon though, so i may have some cash, and i am very interested in the Blues Pro.
Thanks handbanana. Trashedlostfdup, I sent a pm to you saying the same thing, hope you got it. The blues pro is my most frequently used pedal. It was made in 2007, I don't know if they tweaked it since then.
my pm's dont work well, so i didnt get it. again i apologize for that. my deal is going through. i dont have payment quite yet though. when its cleared, i will for sure be picking it up.
i have payment for the head i sold and am ready to pick up the blues pro. since my pm's havent been working send me an email at anderson0090 at gmail dot com . i will be able to make payment tonight.

on a side note, do you have any references?
little_buster, darkarbiter7, Bostonrocks, Metalwarrior40, hunterd_67, skierinanutshell are people I've bought from/sold to before whose pm's are still in my inbox. I'm in the good trader thread somewhere too.


Blues Pro on hold pending payment
Blues pro and BYOC bender are sold.

Fat bastard and fuzz face are still for sale