2004 Fender FSR Strat - US ONLY
2004 Fender Special Run (FSR) Stratocaster. Mint condition. Black with no pickguard and only one volume/tone knob. Only 250 of these made in the world. This is a 'Made in Mexico' guitar but plays better than most. This is also a 60th anniversary model. Guitar is a 9 out of 10 with no wear at all. $400 and thats pretty firm. Will also consider trades,
especially for an SG
.
I have NO case or bag for this guitar, so what I would do is find a guitar box, and wrap it like crazy in it for shipping. Otherwise, if you want it shipped in a case, I can go to my local GC, buy the cheapest fender strat case there, and I will charge you exactly what I paid for it. Make sense??? Don't hesitate to ask questions.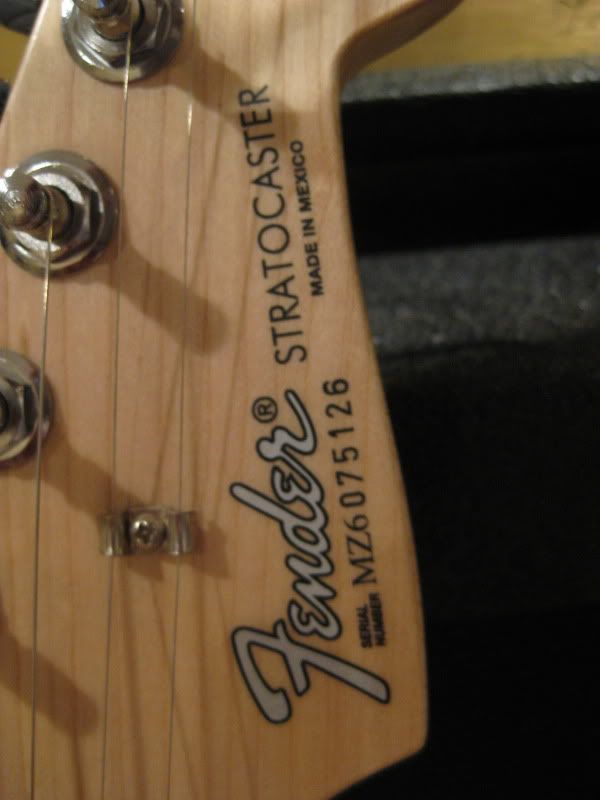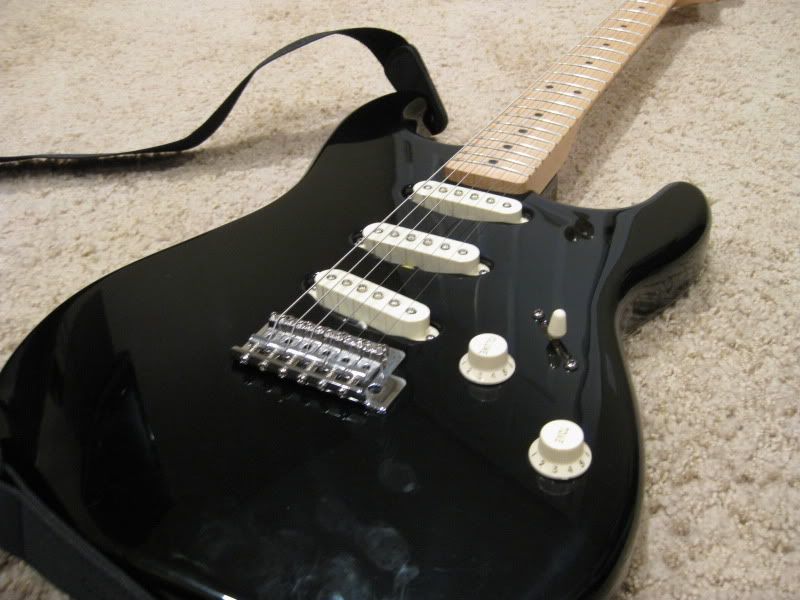 Correction: Model 2006 NOT 2004
sorry man, not looking for any ibanez as I already have two others that I adore. Although I hear thats a beast of a guitar!
Where are you located, also what type of Fender trem is in it? Just the standard or anything special?