Grail Amp Month Part 2
So ze other day ze mann in ze brown truck come by and he bring me drei presents.
Here are ze boxes.
Yes dere are only zwei boxes. I opened one box in ze hallway.
I had decided to zee vat ze twisten und shoten about ze spider line sechs vas about.
Oh ya, diese cabinet came ze other day as well.
Das is a Germino 412 cabinet. It come with 4 scumback speakers. M75-65 watts. Simply amazing.
Here ist ze speakers und my kitten Frau Moptail Poopenbutte.
......
....
...
Haha I make ze joke. It is not a Spider.
Was ist it?????
....
...
....
...
Est is a Bogner XTC!
Dis is an amp made by ze German Wunderkind Herr Reinhardt Bogner in ze Uniten Statten. He lives in California ze Sunshine statten.
Here ist ze back side.
Here ist my kitten. She is asleep with her eyes oppen.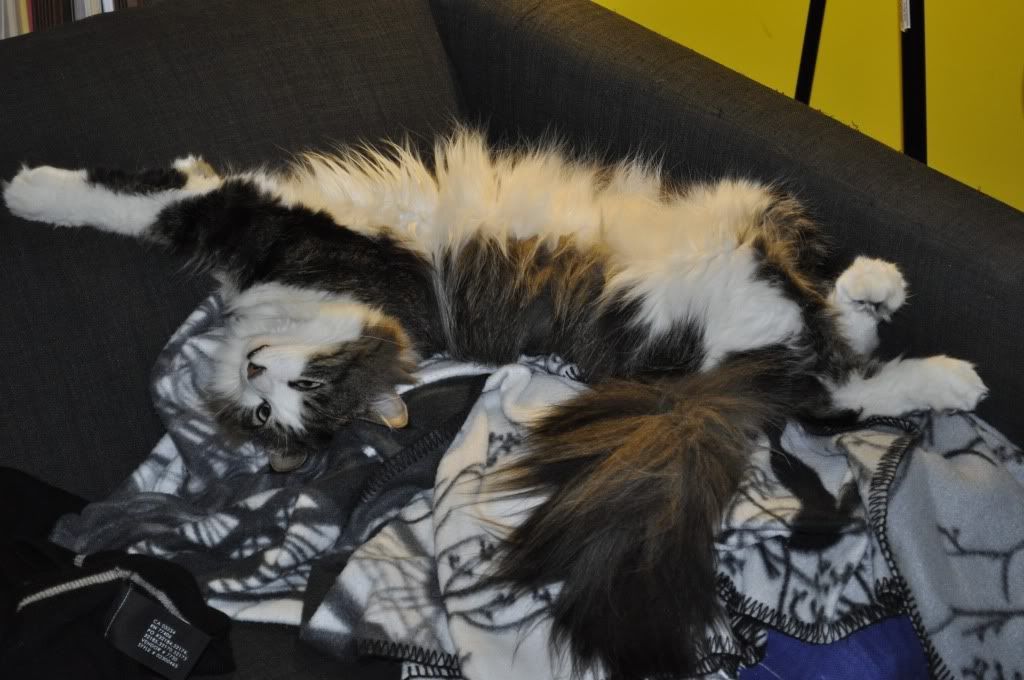 I vas afraid she vas totten so I poked her with a stick. Not dead. just sleepsleep.
Here ist ze cab!
First I put speakers in trashcan.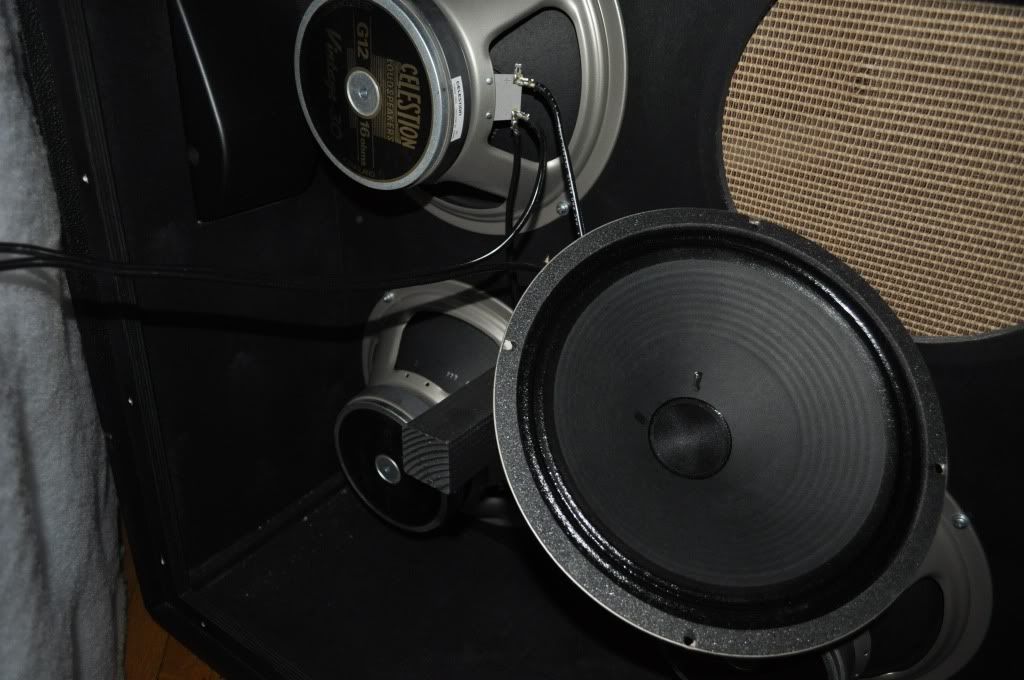 Monie shot.
Ze Familie portrait.
Review: Diese amp has lots of sounds zu make.
Good for: Guitar players who are also rocket scientiste.
....
...
...
Grail Amps Part 2. The Bogner Extacy.
Features. 3 channels. 100 watt amp running 4 el34s and 6 12ax7s. 1200 switches.
Channel 1 is clean
Channel 2/3 are gain. Actually all ze channels have ze gain. Very confussing.
Sounds: Here ist how I would compare ze XTC to ze OD100se+. The OD100se+ sounds like someone took the XTC, flipped all the switches until it sounded ze best und made a 2 channel amp out of that. I am perfectly confident that I can make ze XTC sound like either ze OD100se+ or ze Rivera Ktre. When I figure out how I will report back.
Don't forget to reread Grail amps Part 1: The CAA OD100se+. Stay tuned to part 3.
oh ya just in case you guys don't frequent ze electric guitar thread here ist some guitar porn.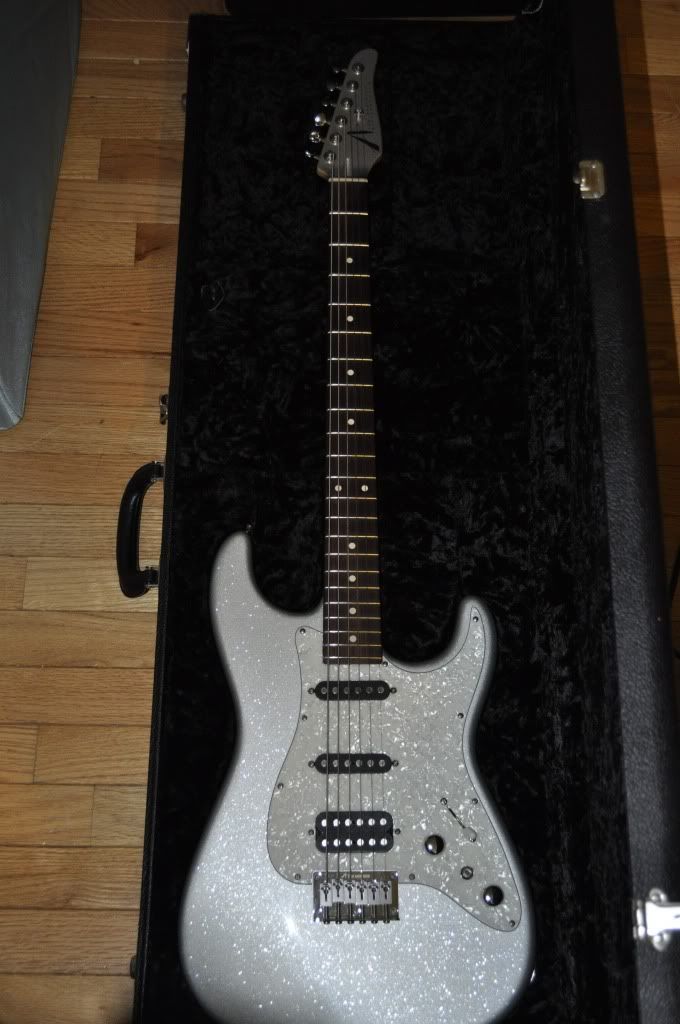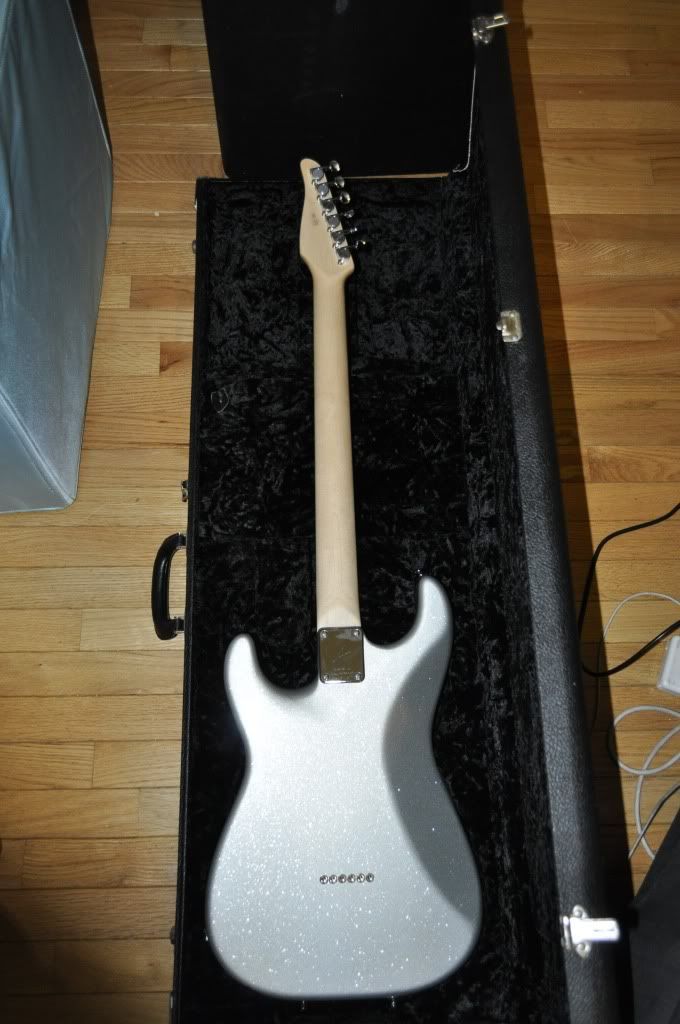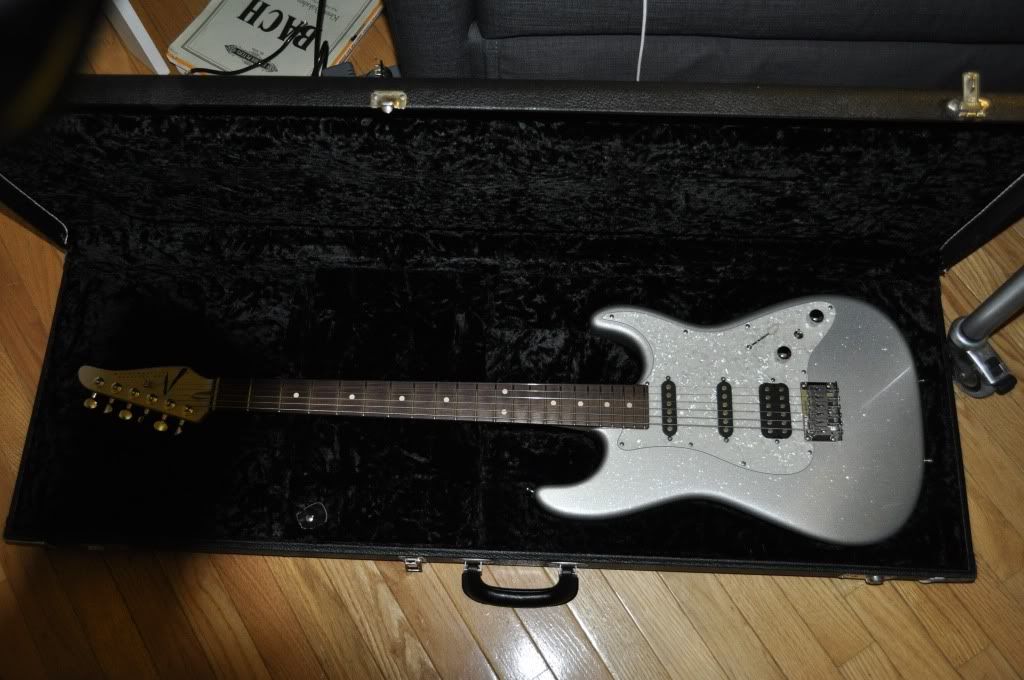 Join date: Nov 2009
100

IQ
Now you gots a nice amp to go with that sparkly guitar

Das V30 ist nicht fer gefinger-poken!

Anyways, what'd you replace them with?

And, as always, HNAD... bastard.
nice also where is grail amp month part 1?

Join date: Apr 2008
40

IQ

Join date: Oct 2008
80

IQ
NICE! So how is the style switch on the rear panel? old/new I see.

Does that effect the player as well? You can either be some old guy that has theory and skills up the kazoo, but simply cannot play like he used to. OR you can be a newbie with that fresh fire and ambition still alive.

XD HNAM!

Join date: Oct 2009
30

IQ
HNAD Min

Die amp für Br00t4lz nein? Ein clips?
ooh ok i remember that thread now i thought i had missed a new amp day
nice!

i wasn't aware you were half-german half-jamaican.
nice!

i wasn't aware you were half-german half-jamaican.
Rhastastien!
bringin ze tonaz, mon...

Man if i could have any snobbish, overly expensive, boutique-y, sexy half stack in the world, it would defo be the XTC. And ive never even tried one.
You c
u
nt.
HNGD.

Rhastastien!

bringin ze tonaz, mon...
hehe, yeah, his accent was all over the place there


Join date: Jun 2009
270

IQ

some tasty german lovin there

Meh!
Ich Bin Reinhardt Bogner
oh dear.
i liked Rhastastein better.


Join date: Jul 2005
1,118

IQ
I don't know whether to congratulate you or go and drink some German beer...