New Gear Year(Pedals, Recording, Amps). Clips and photos. 56K B-WARE
cont
ToonTrack Superior Drummer 2.0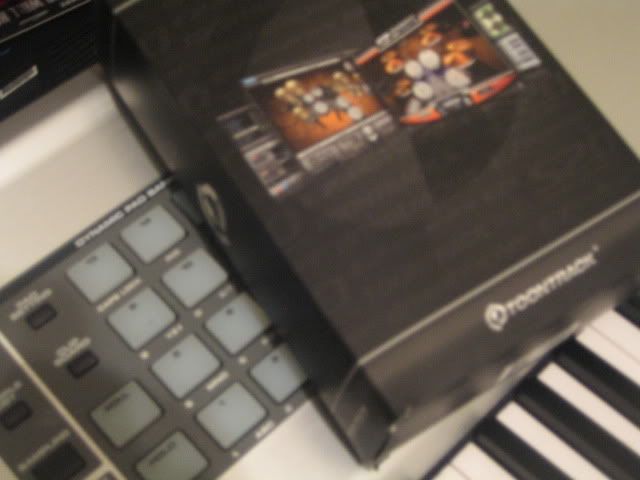 KRK Rokit 6 Gen 2 Pair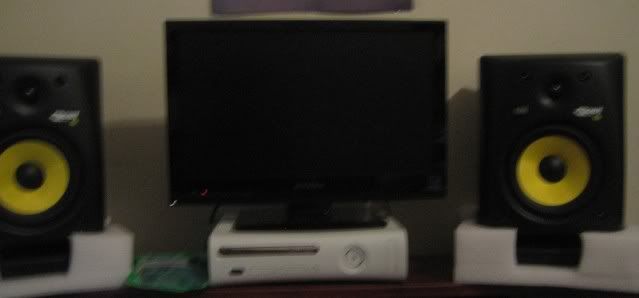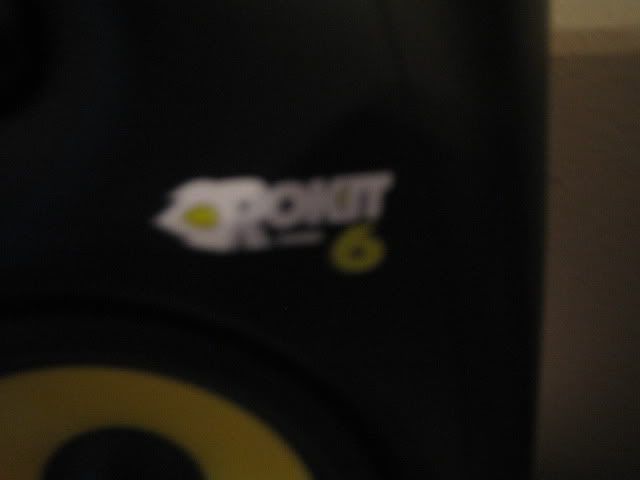 Shure Sm7b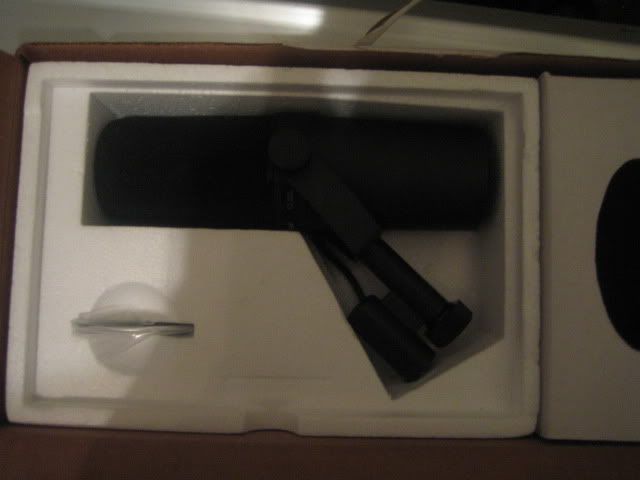 Splawn Nitro Head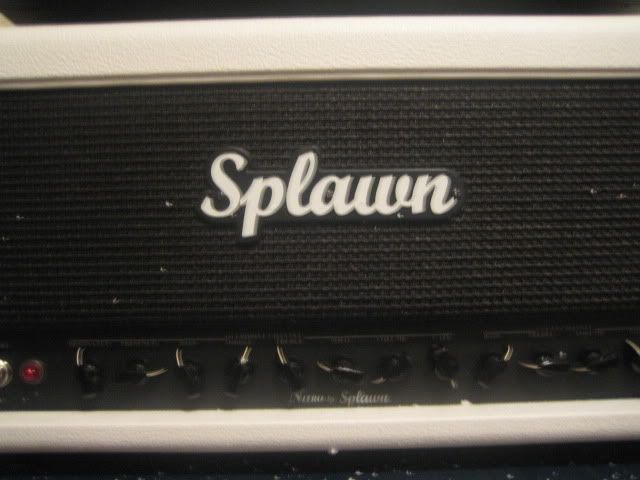 Words Time!
So first up ill do a review of the thing I got first,
I got this little gem at the end of last winter on an impulse buy. I went to GC to try out things before I went off to university for spring semester, when I saw this little guy in the corner, so I bought it. I already had a ts-9 and OCD so I wasn't ready to be wowed, but wow I really dug it. I had always liked my ts-9 but I thought it lacked something, well this replaced that something with the umph. When I plugged this guy in on channel two of my Mark IV I was amazed. My OCD doesn't even get used anymore, but its there for my Blackstar…
Next up the wonderfully amazing Roland Fantom X8. Anyone whose been lurking in the WTLT thread and stalking my profile for mp3 will know about this big guy. This keyboard workstation blows me away every single time I play it. It's amazing the sound quality of this thing and the array of sounds. The weighted key action was what got me. I was originally in the market for a digital piano of sorts, but all the good sounding ones were well a coupe grand, and for that price I would rather buy a baby grand. Well upon trying its big brother(the Fantom G8), I knew I had to get a fantom for my needs. In my profile are demos I have done of it. Check them out for yourself and make a decision. Best part Is I got it for 1200, which was steal of a deal for a mint Fantom X8. I had bought two other roland keyboards since then but they have been sold, but im currently trying to buy a Fantom G6 later on to have as well a gig keyboard and a little more "desk" friendly, since the X8 takes a double braced stand to hold it up.
The next item up is the audio interface known as the M-Audio Profire 2626. Firewire connectability, octane pre amps and a total of 26 in and outs. I got this guy for "steal" 500 bucks from MF. Yay for buying used off MF and using 15% off deal! Now my time with interface has been a blessing and a curse. The blessing, finally an interface without a broken phantom power (my ux2 phantom power crapped out on me), and incredible sound quality with the preamps and all the ins and outs. The bad, my firewire card on my computer sucked immensely. So I had to buy a TI chipset card to make it work. Other than that everything works fine and great. I would recommend this guy 100% for a 500+ budget
Now its story time, I have been downgrading my current rig because, well look at its old size it was too much stuff. Within that time period I have sold two amps, and one guitar to fund studio gear and new amplifier(s).
The next item up is the wonderful LDC, ST-79. This was the first condenser I owned, but I have used various in the past such as AKG414's, AKG 451's, Neauman 184's. Trying it out for the first time my initial impressionwas, WOW. Its no surprise why Ryan(Catharsis Studios) praises this thing. Its an immense sounding microphone. They used to sell for 800, and GC/MF had them on clearance for 300. I got this one off E-bay for 180 usd. Worth that and more. It a very clear sounding mic, with a very present bright high end on some stuff. Wonderful.
Rode NT-5's are next. Part of any home studio these things are recommended for a reason. They're really amazing for acoustic stuff. And work surpassingly well for vocals. I only had a brief chance to try them out for overheads in comparison to AKG451's, but it wasn't that much worse than the AKG's. Great set of mics. Got it for 300 at GC during a sale and some other snafus.
Next up is Superior Drummer: This was bought on an impulse from GC for a cool 150 dollars on the same trip as the Rode trip. Toontrack was having a rebate for halfoff products( and still is) so I thought what the hell ill buy it. Problem one, GC forgot to give me installation CD, so I spent two weeks trying to get GC to give me the CD. Eventually they did. The difference between the bare bones SD and full on SD is night and day. Great sound samples, and blows EZ drummer out of the water. For the price I got it for it is the best drum sample software. The small problems people have with it,IE the bass drum sound can be fixed with a bit of EQing and time with the program. I'm not going to lie I haven't spent too much time with it due to projects, work and finals, but it has huge potential.
Shure SM7B time! This wonderful little guy was bought on a C-List excursion for a cool 210 bucks. With a frequency range of 20-20khz it is very responsive for a dynamic mic. Mostly used for vocals this mic gets the job done for a wide array of vocals. Being a dynamic mic, it can be used for loud sounds that other vocal mics cant be used for such as drums and amps. This puppy needs a ton of mic preamp gain to get it to be responsive but once its ready its ready to do its job. In comparison to the ST-79, the shure mic is a little well flat and not as "dynamic" to sounds but for more aggressive vocals this mic can get the job done. Well worth the money
Rokit 6's: Monitors. They get the job done. Compared to normal speakers you can hear so much more low and high end and can do very well for mixing. Bought them for a 250 as a pair on ebay. I had a pair of rokit 8's but due to size and food budget concerns(college kids got to each during finals yo) during finals they were sold.
Splawn nitro time!
Second one within the last month to be on UG. This thing is well….****ING AMAZING. I got it for a cool 1400 on an ebay auction. Got this champ delivered to me at a hotel where im staying due to work. I can imagine the front desk lady's face now when this thing came in. It has been torture though. Since I am not home, I lacked a cab to try I out for a while. However, being the resourceful guy I am, I hit the 4 GC's within the metroplex area to try it out with different cabs and heres the review of it containing some of the review I did last summer for it when I A/B'ed with my old Mark IV
Cleans: Both had about the same level of clean. Which is well great. The Splawn's clean is a little different and not really my style though(lack of mid knob makes me rageeeee a little). The Mark's cleans are very "bassy" without being muddy, which made it perfect for jazz playing and jazz ballad playing. The Nitros are more bright and actually a lot more like my old JSX's clean, mixed with mark which were not bad, just not my style. Still one of the cleanest sparkly clean channels of any amp i've played which is saying something
First OD Channel: Nitro slays the Mark IV, and its not even fair. This thing has oodles of gain on this channel without being fizzy or muddy. It can go from light ACDC crunch to 80's hair metal no probs without a boost. The Mark's lead channel was about the same level of gain. But again these amps are differently voiced. Both amps have an incredibly aggressive sound with a giant punch to the face with its level of Mids. Yet they sound completely different. The first OD on the mark was a really really light crunch that when engaged with a boost sounded great( think one channel amp cranked). The Nitro needs no a boost here, but sounds great with one to further tighten it up.
2nd OD channel. Ah here we enter the sudden death elimination round. The Nitro lives up to the hype of being one of the amps with the most gain on tap. Its immense sounding, without being to overbearing. It fits nicely in a mix as a lead or rhythm( I prefer a boosted OD1 for lead though ha). Compared to the lead on the Mark IV though its about well equal. The Mark has a more aggressive voice and with the GEQ on, it's a killer. However, the Mark IV lacks the gain to back up some of the punch, so without a tube screamer getting it to Muhamad Ali forceful punch it wouldn't do some super higher gain stuff by itself. The Nitro can do higher gain stuff by itself, but I usually prefer to still use my tube screamer to get there to keep the aggressive punch there. So the winner here? Depends. Without the GEQ, the Nitro is a better amp I think. With the GEQ they are about equal with the Mark having a small lead due to aggressive nature and the GEQ on it pure effing win. But make no mistake the Nitro is no push over, and competes and exceeds against other amps in its price range
Bad thing about this amp? It has some cosmetic wear but meh. Also one of the power tubes starts to glow blue after standby is turned off, so i need to retube this sucker and rebias it. I need to rebuy my biasing stuff though since my last amp was a fixed biased
Cab pairings with Nitro?
Here's the kicker, all the cabs that had V30's that I tried, Rectos and such, did not that that hot with the Nitro. Funny because V30 loaded cabs are the cabs for metal playing. However , they all sounded honky and harsh which is a complain I voiced with my Mark IV because of mid voicing in both amps. With as Splawn 2x12, the amp sounded great, but I am unaware as to what speakers they were. The next cab that sounded great was a Marshall 4x12 loaded with GT-75's. No ifs and or buts, sound great. The cab that sound the best in the stores was a Krank 4x12. My god with that cab the amp sounded immense, and it was hard to get a bad sound out of the amp.