What is this bass?

Join date: Jul 2008
330

IQ
I was at a savers this morning, and my lucky stars, I found a 5 string Spector bass with EMG-HZ pickups in it and a trans gray finish, but I can't figure out what model it is exactly. Can anyone tell me what this is and what it's worth?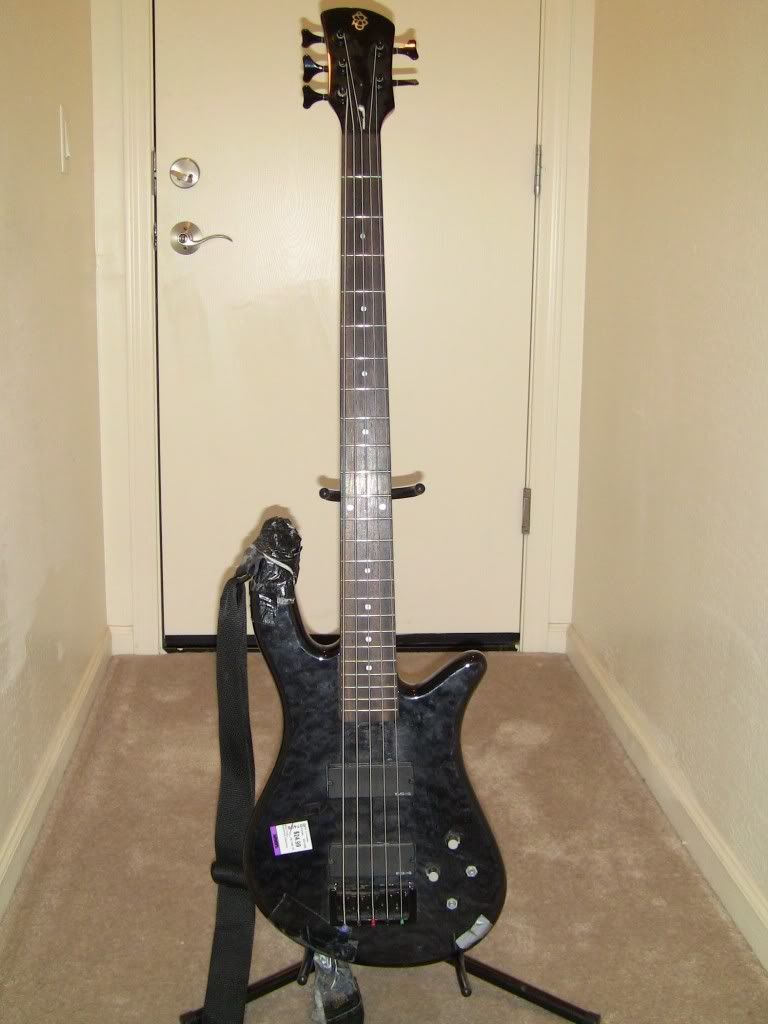 Looks like a Legend 5. They go for $600 new.
The condition of that Spector makes me a little sad

no bass should have tape holding the strap buttons on and the input jack in place

Join date: Apr 2006
703

IQ
And no bass with a figured top should have stickers on it. Wood Porn should not be censored, just like real porn


Join date: Jul 2008
330

IQ
The good thing is that I got all the tape of and I had replacement parts so it's almost good as new!