NGD+OGD..shreddy goodness picstory
It's a new huge box day!
Came home to find this huge box infront of my chair
Box opener of chefs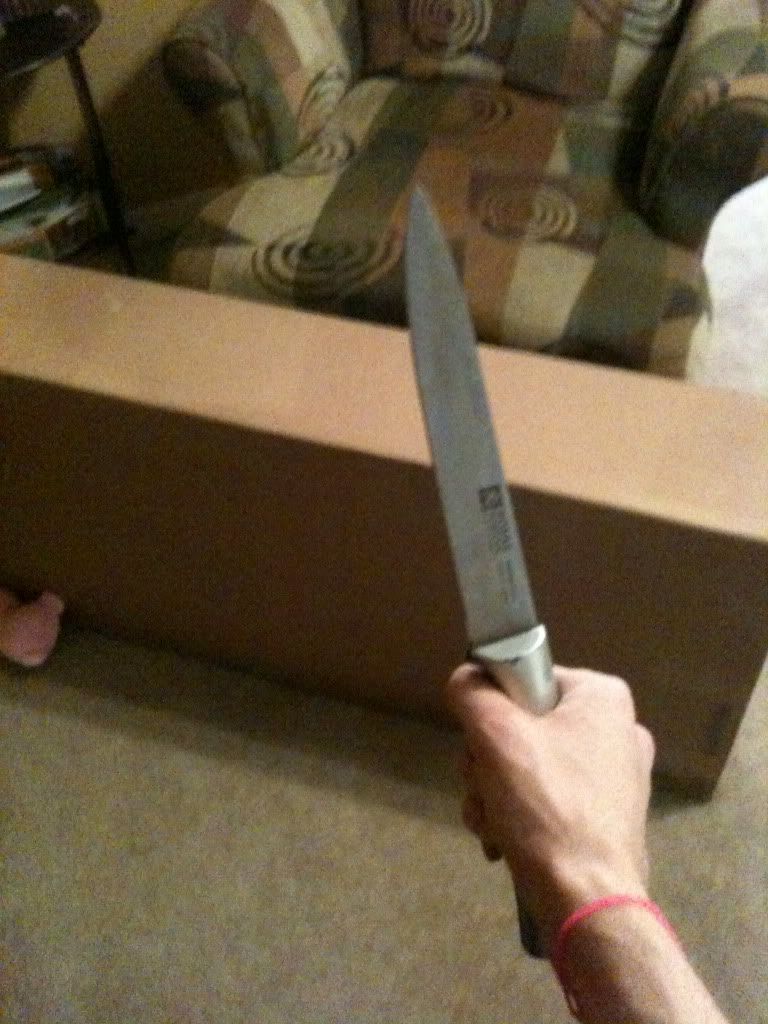 Peanuts and the smallest guitar case i've ever seen in my life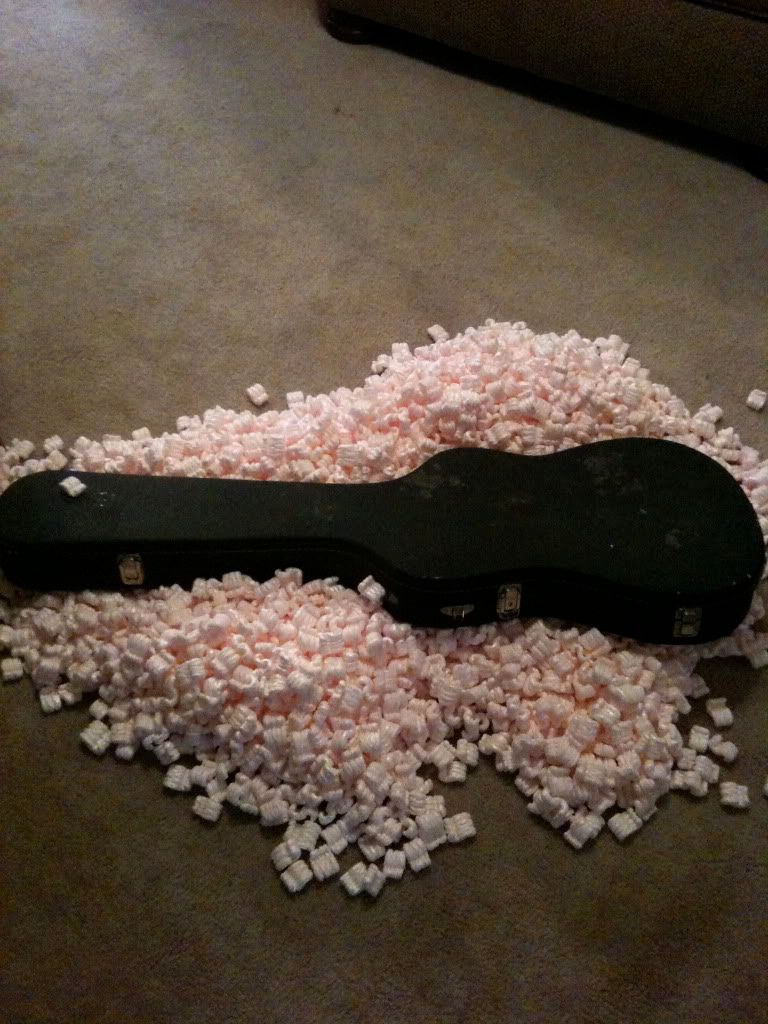 Size comparison of case to my ottoman, I seriously thought they sent me the wrong instrument
But it was the right one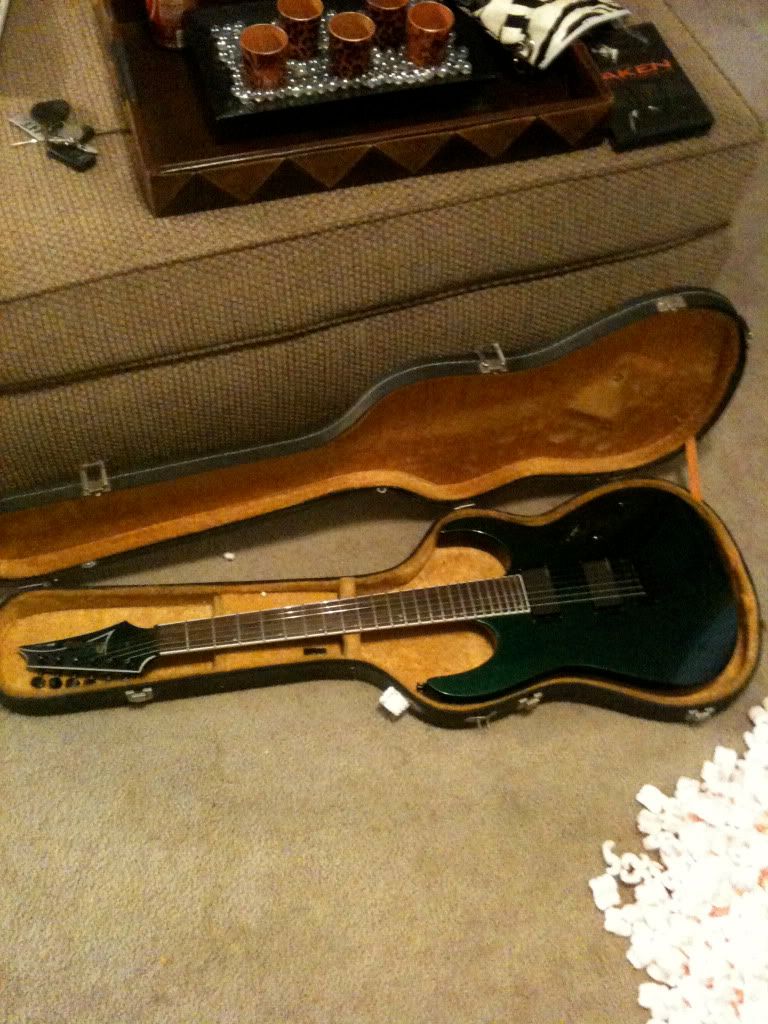 Time for pretty outdoor pics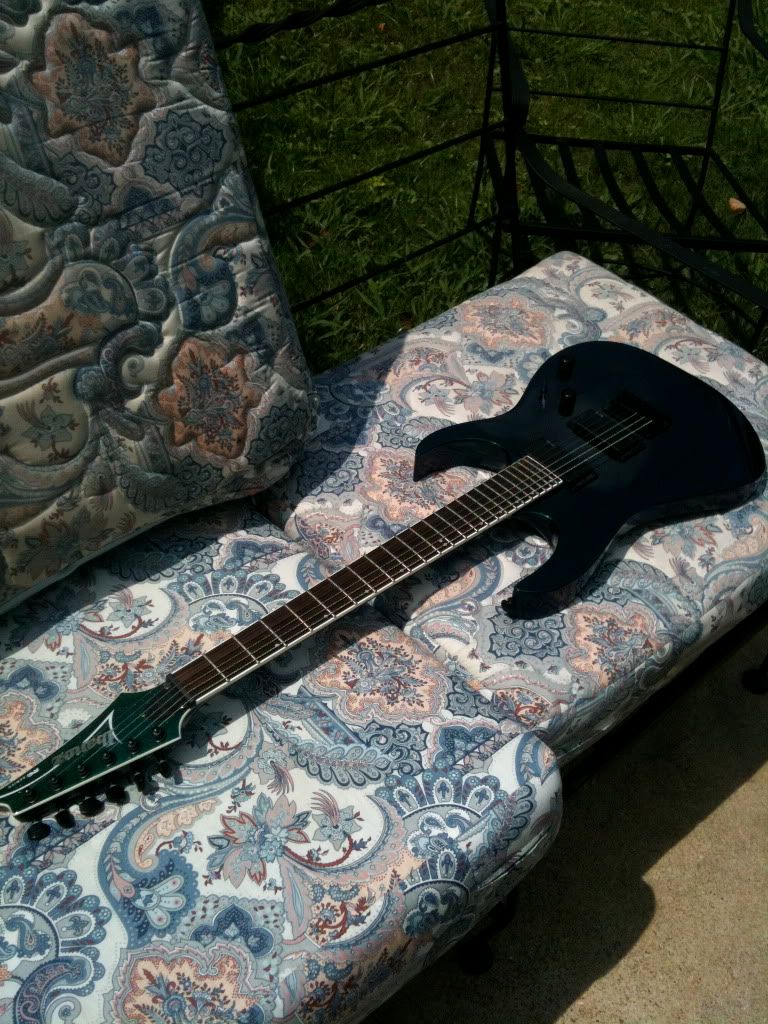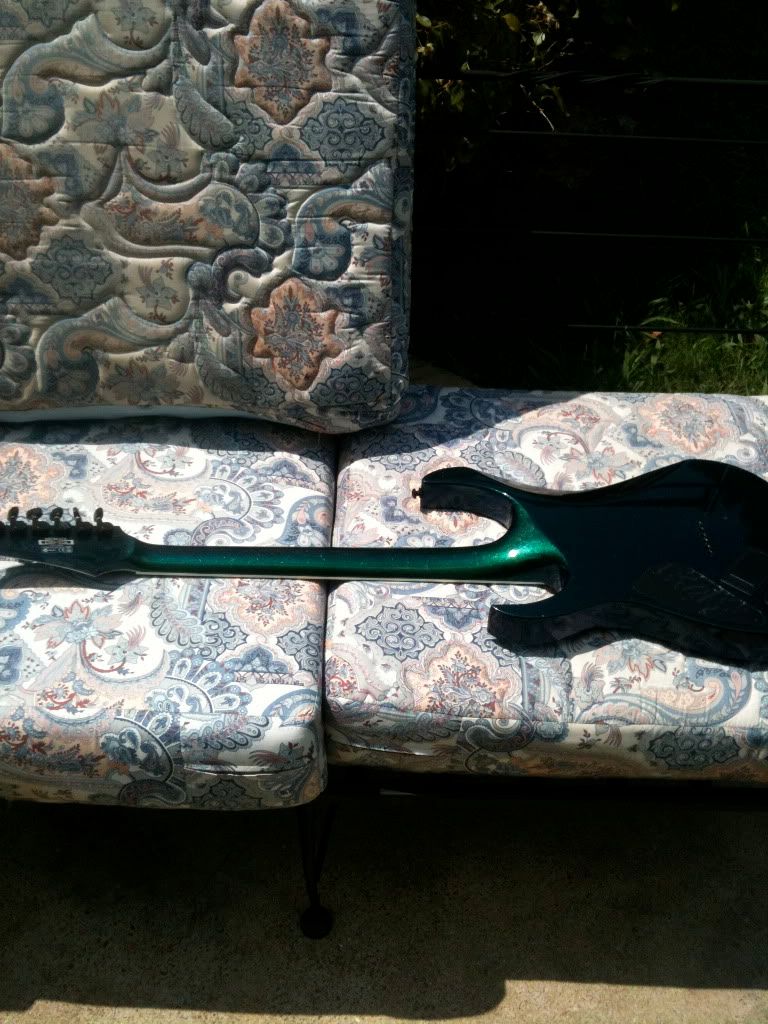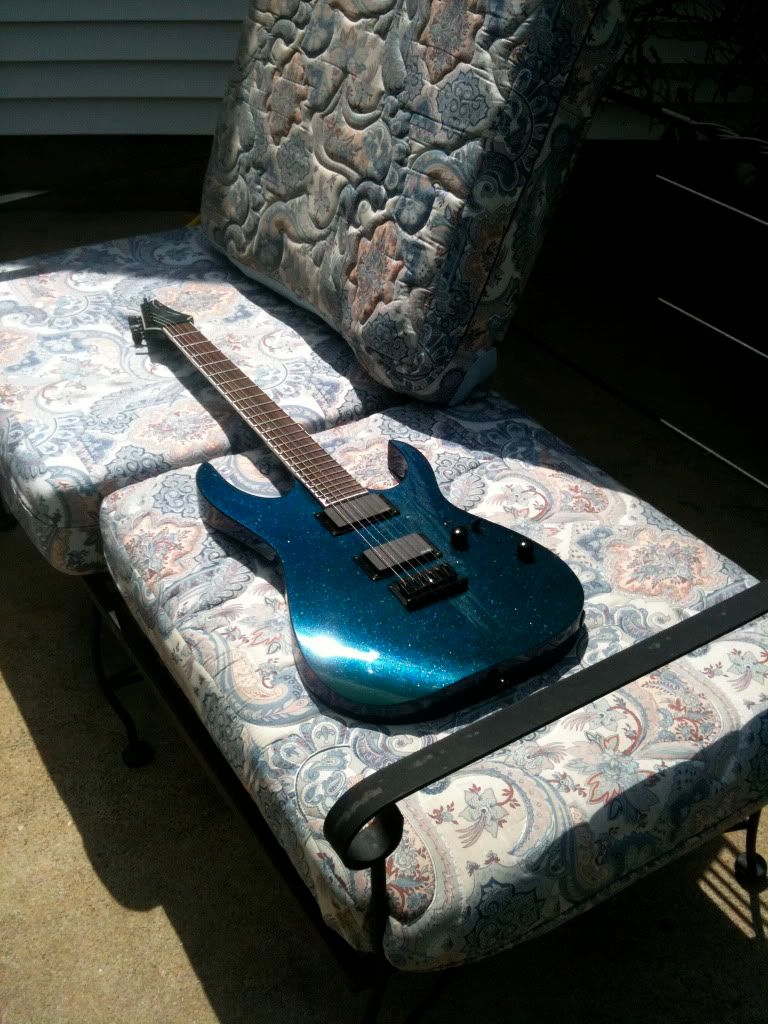 The old guitar shoulve had a NGD a little while ago but photobucket wouldnt work :squint:, anywayyy here she is her name is jennifer! she likes long nights of wanking, jigglypuff and apple merchandise.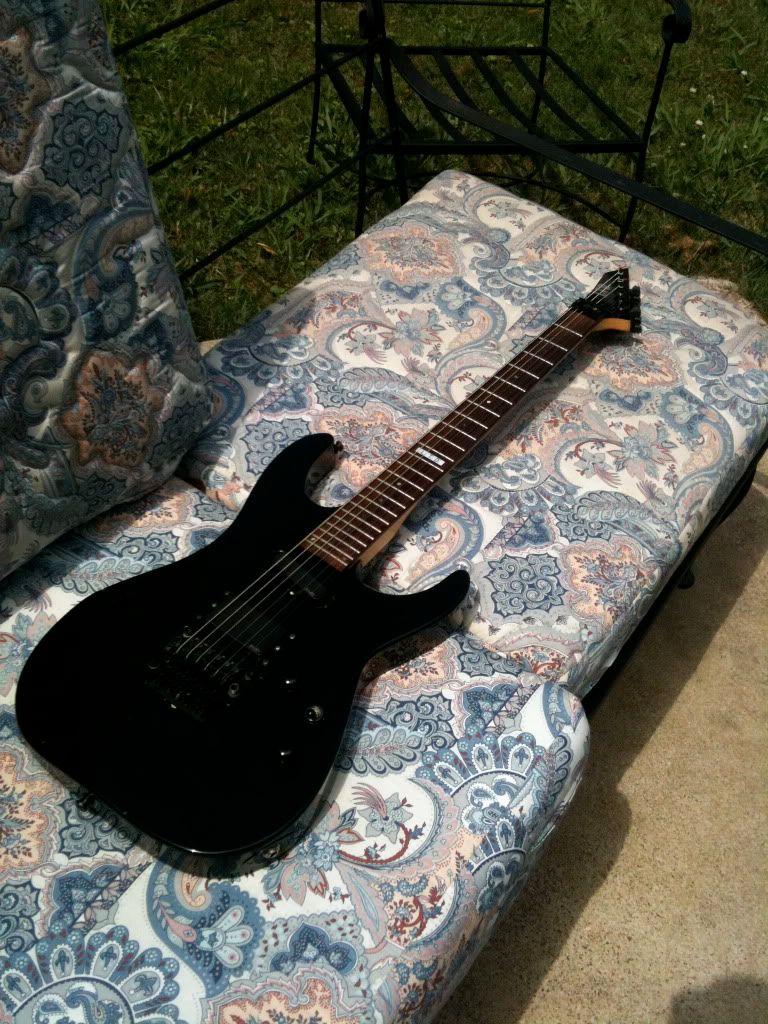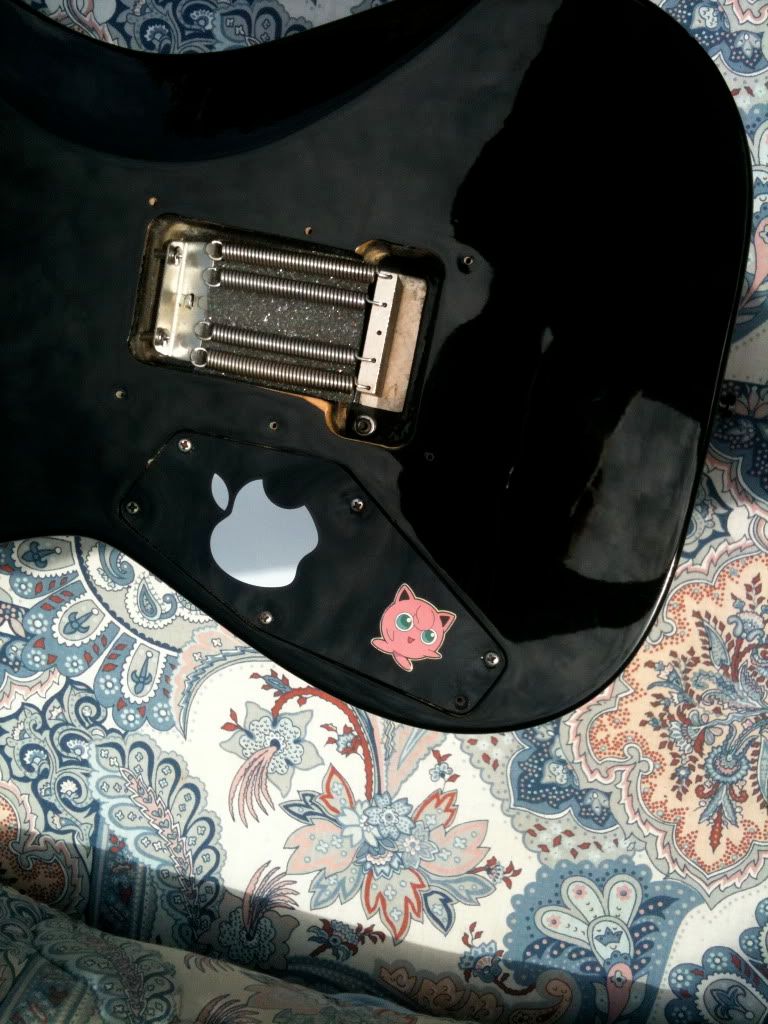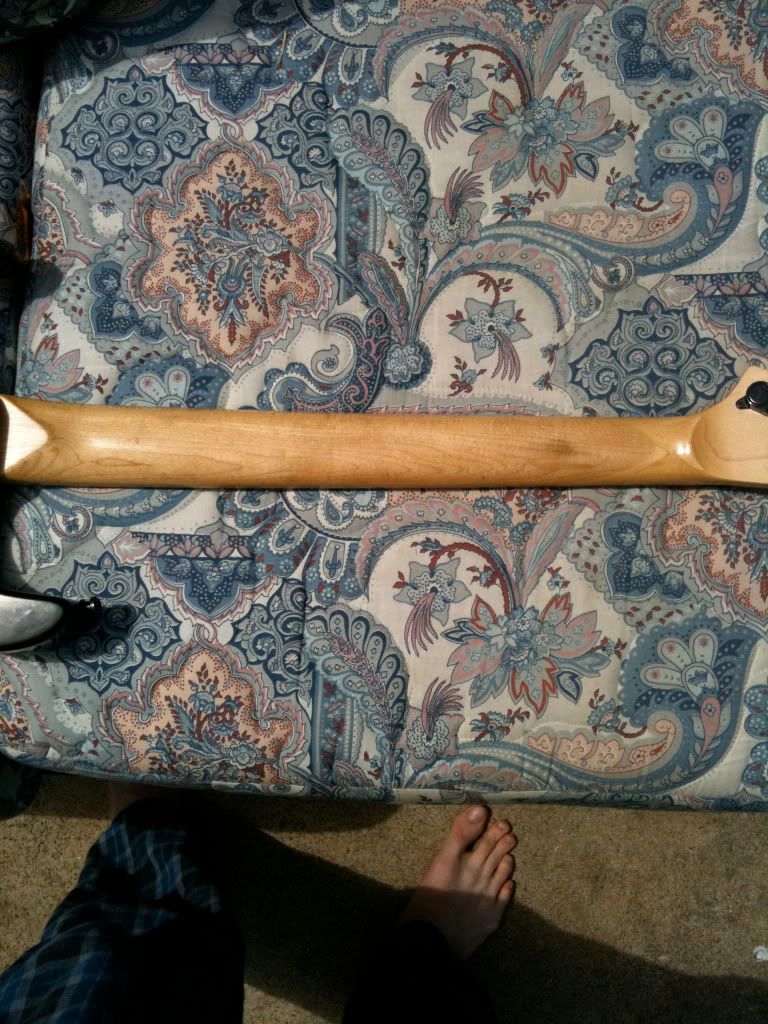 and the two together to finish up the pictahs.
Words:
Review for the Ibanez RGT6EXFX will come tomorrow after she gets a good setup.
Review for LTD M-II: This guitar is great. It's really old, not sure what year exactly but it was made in Japan. The guitar has been loved veryy much and gigged alot, fretwear is present (contemplating refretting), the floyd saddles are stripped but the Schaller made ESP floyd holds tune reallyyyyy well, way better than my deans LFR does. It plays like butter, 24 frets, 24 3/4ths scale length, bolt on, alder body, maple neck, beautiful rosewood fretboard with abalone dots. It's an amazing lead guitar. I highly recommend snagging it up if you can find one. The previous owner swapped the stock p/u's out for EMG's which are okay but not my favorite. I'm thinking of going for AirNorton S/Evo or D-Sonic.
Stay metal
~JacobShredder


Join date: Jun 2009
10

IQ
How much did the rg cost you?
Those are some really great guitars. HNGD!

Join date: Jan 2007
110

IQ
The knife picture made me lol, HNGD!
That is one ugly....


chair. The guitars are nice though, HNGD!

I have the same EMG setup as the black one in my Jackson, I like the S a lot but mine is not angled and is closer to the neck.
Last edited by Tempoe at Jun 14, 2010,
Thanks guys

The RG was actually going on ebay for 1/3 of the new price from some pawn shop in nevada, it said it was used and in great condition..they were wrong. The guitar is brand new, still had all the plastic coverings on it, theres no pick marks or belt rashes. so it's brand new and mint. im also surprised it came with the case, since they specifically stated it would be shipping without one.
The S is...okay is just want something a little more full sounding. thats why im going for an air norton


Join date: May 2009
90

IQ
guitar polish please?

nice new gear.

congrats. it's nice to come home to some new box just laying there.

your toes should be in a circus

Hngd

Join date: Apr 2008
40

IQ
wow nice snags! (I especially like that Ibanez)

is that iridescent green? (ibanez)
I laughed so freaking hard about that toe comment haha

i've gotten that a couple times before, they are pretty akward arnt they?

The Ibanez is actually Chameleon blue, its kinda cool since it changes through the dark color spectrum.

Just an update on the ibanez review.
The neck is amazing, thin and ffaaaassssttttt. It has virtually no heel, 24th fret access is crazy. I had the neck adjusted, so now I have some 13's on it. The tone is so beefy. It's not muddy at all, and although i dont like EMG's the rhythem tone on this thing is delicious. The strings are a little stiff, i'll probably change to 12's and keep it in drop B or change to some other weird tuning..the finish was flawless. SO much better than a gibson's finish. And trust me I went to the gibson factory a week ago for the tour. this guitar>buckethead sig. Finish was better and it just feels more solid even though it weighs half as much. Great quality control, holds tune like a champ and the ibanez hardtail bridge feels great on the palm too.
The guitars are totally different beasts.
M-II - 24 fret, 24 3/4, Floyd, H-S, 3-way toggle, Medium Frets, Bolt on
RGT6EXFX - 24 fret. 25 1/2, hardtail, H-H, 3 way switch, Extra Jumbo Frets, Neck through
Personally I find the M-II the shredder of the two, its just crazy how easy it is to run all up and down the fretboard. I'm sure the RG is great also, and for the little Drop B lead fills I've done on it, it was great.
Here's a link to the M-II in action..
http://www.youtube.com/watch?v=1BDkeZV6TpY
is the ltd normal sized, too?
i'm confused, is your chair big or is the guitar small?
it looks the same size as the ltd
both guitars are smaller than a normal fender strat but the ltd is the same size as every other esp/ltd M/MH series guitar and the RG is the same size as every other RG..

The only size difference is the neck scale?