Happy NGearD!!
oh hai UG, havent posted in a while

I traded my fja 6505 for this usa jackson sl2, has grover tuners, ofr, and a set of duncans (probably a jb/59 or jazz) anyways forst thing I did was pop in a spring and throw some 11-56s on there and WOW what a guitar, it is glorious. Pic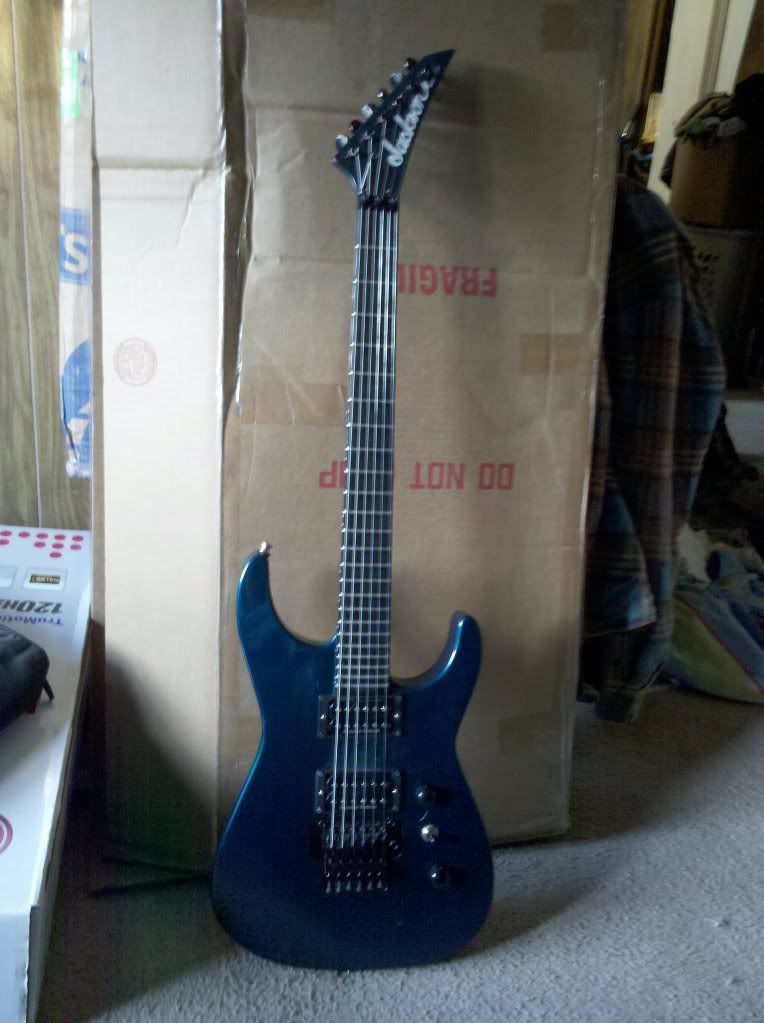 Its awesome
Now, with the titan on the way out

I had to pick up its replacement. With no adieu, here is my new mark iii!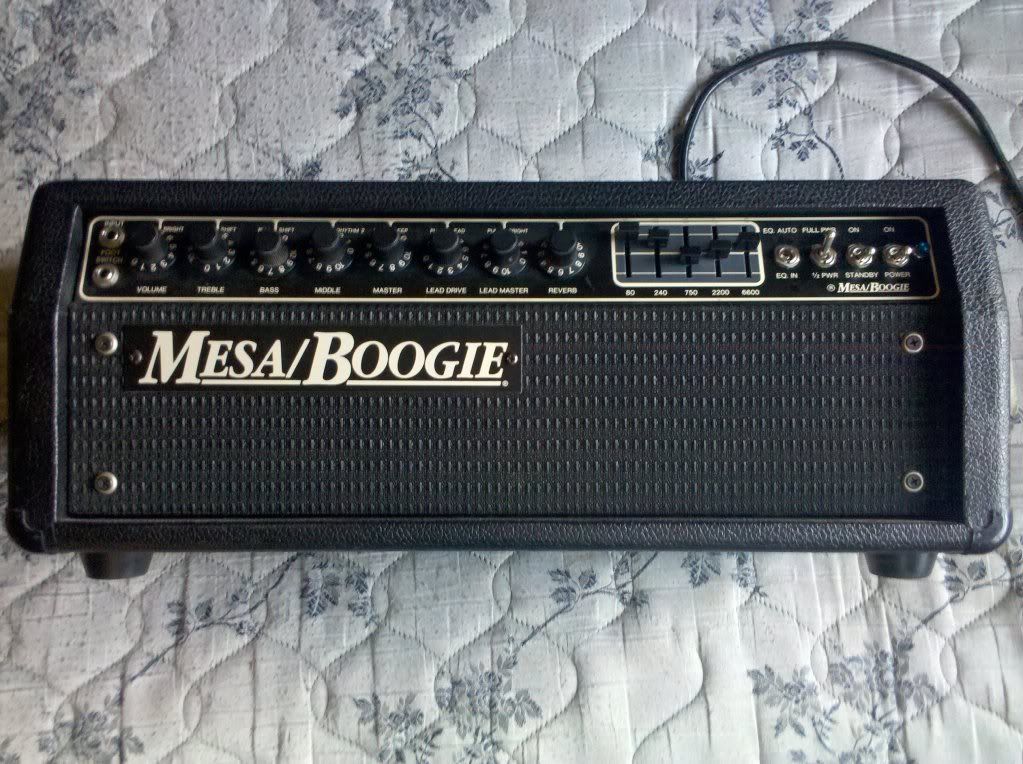 Its a blue stripe, eq, reverb, and simuclass.....and....... COLISEUM!!! It truly is a beast, and the best thing is, where the red stripe seemed to struggle (clean headroom and lower gain) this is flawless! I can literally get 3 great tones out of this mark, especially with the r2 mod, and the reverb mod has been done so no annoying hum. I am in mark heaven right now

A few thing I note: you would be hard pressed to tell the difference between the high gain tones of the red and blue stripes. This head weighs a damn metric ton due to these mongoloid transformers. The tolex on this original headshell is nice, and the amp is pristine. The amp has a big r initial instead of mb (which means randall smith :love:

Join date: Oct 2007
20

IQ
That Mesa is sooooooo sexy!
this mark is glorious, i am dying to get a 2 channel recto (pre g) to run with it.... it will be the fockin tits.
this mark is capable of a massive lowend too


congrats on the gear.

Join date: Nov 2007
120

IQ
Awesome Mark III! Which Coliseum is it, 180 or 300?
Awesome Mark III! Which Coliseum is it, 180 or 300?
not quite sure i follow....

Join date: Nov 2007
120

IQ
Oops, I should have said 150 or 180, not 300. 300 is the series, there are either 150 watt Simul-class or 180 watt AB versions. Seeing as its a Simul-Class, its the 150 watt version.
congrats!!! HNGD!!!! that stuff looks incredible!!!
nice!

You sure thats an SL2? Dont the USA Jacksons usually have binding on the neck and headstock?
wow
that mesa is--

just wow
It is an sl2, not an sl1 or a sl2h
It was a limited run where they tried to make it more cost effective by using import hardware. It has a quartersawn maple neck thru and poplar body, all usa shop.
The mesa is the 150w, but it might be a green stripe so it could be 165. Ill have to call mesa. It is amazing.
Well mesa doesn't know sh6t lol