Grounding Pedal Problem
Okay I give up...
What the hell do I do with all the ends that go to ground on this schematic? It's my first pedal build and I'm a noob at electronics so don't rag on me too hard. I've got all the components soldered together but all it does is buzz.
(Invalid img)
It's supposed to be a Super Hard On clone, but so far it's left me flacid


Join date: Feb 2009
110

IQ
You connect all the grounds and attach them to the sleeve of a jack, preferably the input, but for a pedal it shouldn't matter too much. I use a piece of pre-tinned wire from smallbear, strip the insulation off and create a ground bus, it work's pretty well.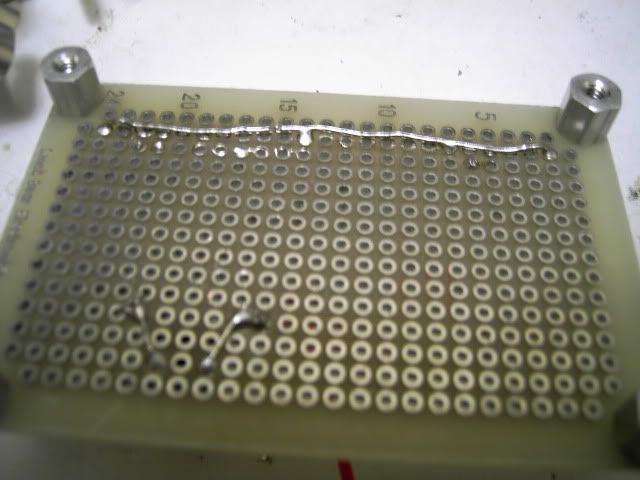 Sweet, that narrows my problem down from a grounding issue to just something else being ****ed up!! Oh well... Does anyone know any good resources on wiring with that grid PCB? I'm having a hell of a time with it.

Join date: Feb 2009
110

IQ
For your first few pedals just follow the schematic. Check all your solder joints. The pinout of the transistor, switch wiring. Grounds and hots being switched on the jacks. Oh and one more thing always check geofex.
http://www.geofex.com/fxdebug/newfx.htm
thank you