NBAD! (first tube brootal content)
MY NEW BIRTHDAY AMP DAY

Since my birthday was coming up my dad saw it fit to upgrade my amp from my Line 6 Spider II to a tube amp.
We had gone round and round since he thought since I had a Marshall cab I should get a Marshall head..he looked at a bunch of used ones and always picked out the crap ones (MG series, tube technology crap)... I'm a guy who likes his stuff brutal and face melting.
We looked at Peavey 5150's and Bugera Amps..and a bunch of stuff..
We finally ordered an amp that I THOUGHT could deliver what I wanted..
So today after I get out of the shower I hear my sisters prissy dog barking and go out and see this under my carport.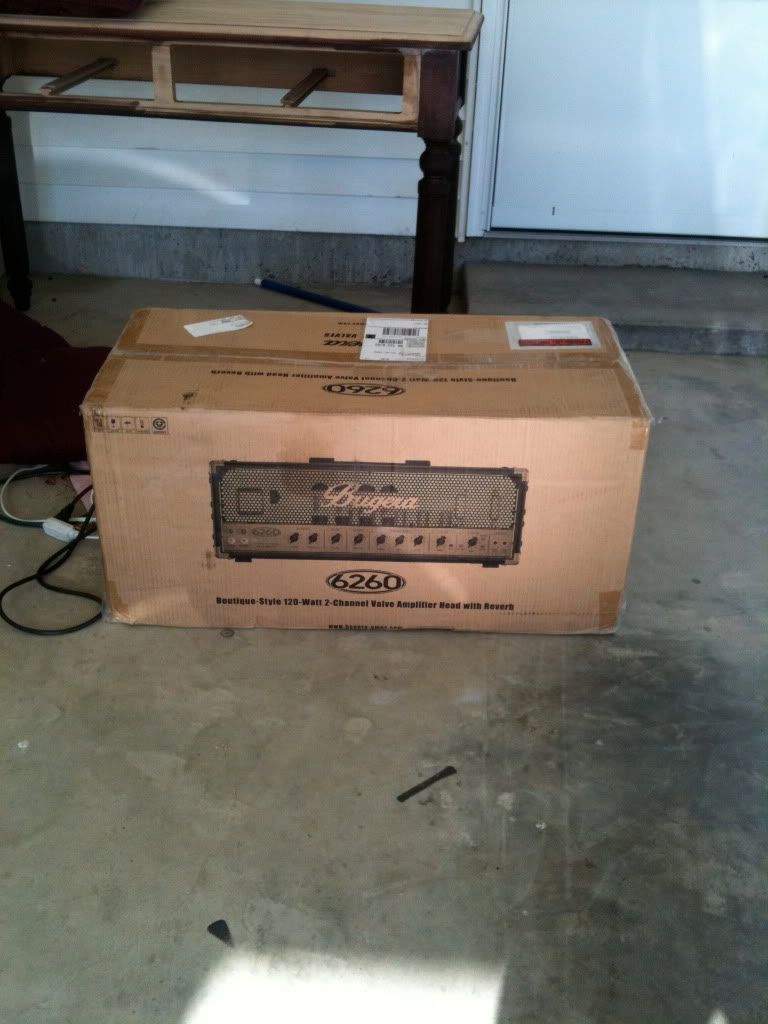 Yup a Bugera 6260. I woulda gone for the 6262 but meh, I hardly EVER use cleans, and when I do I can hardly ever tell the difference between em. Oh well. Contents: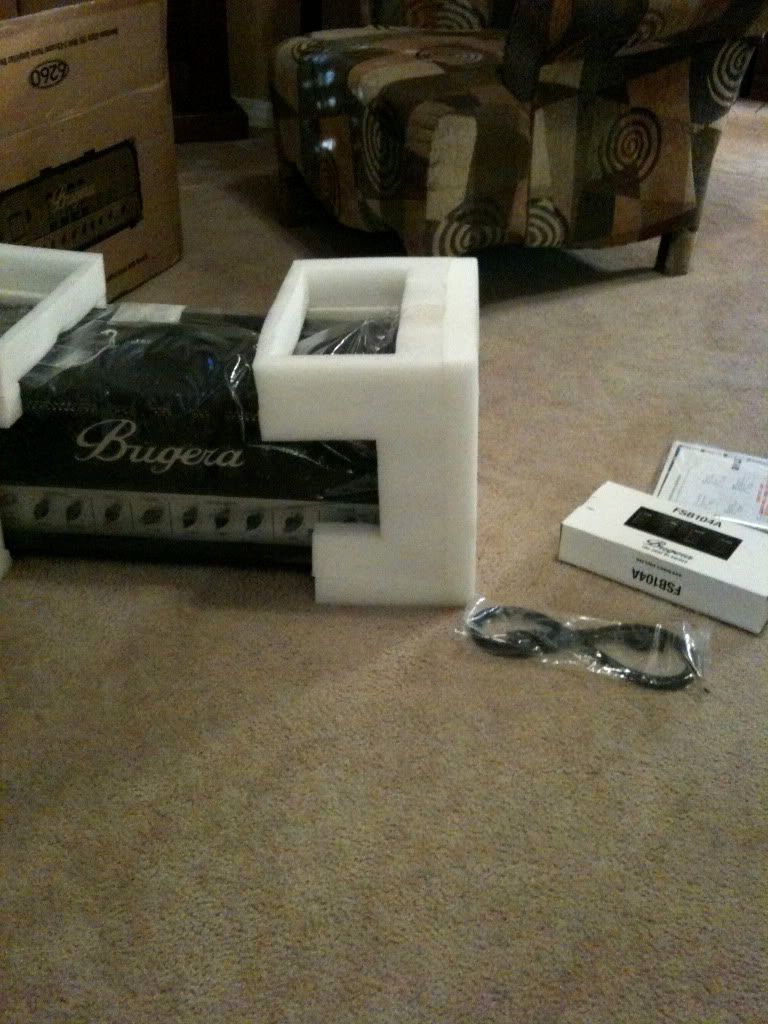 Without packaging crap: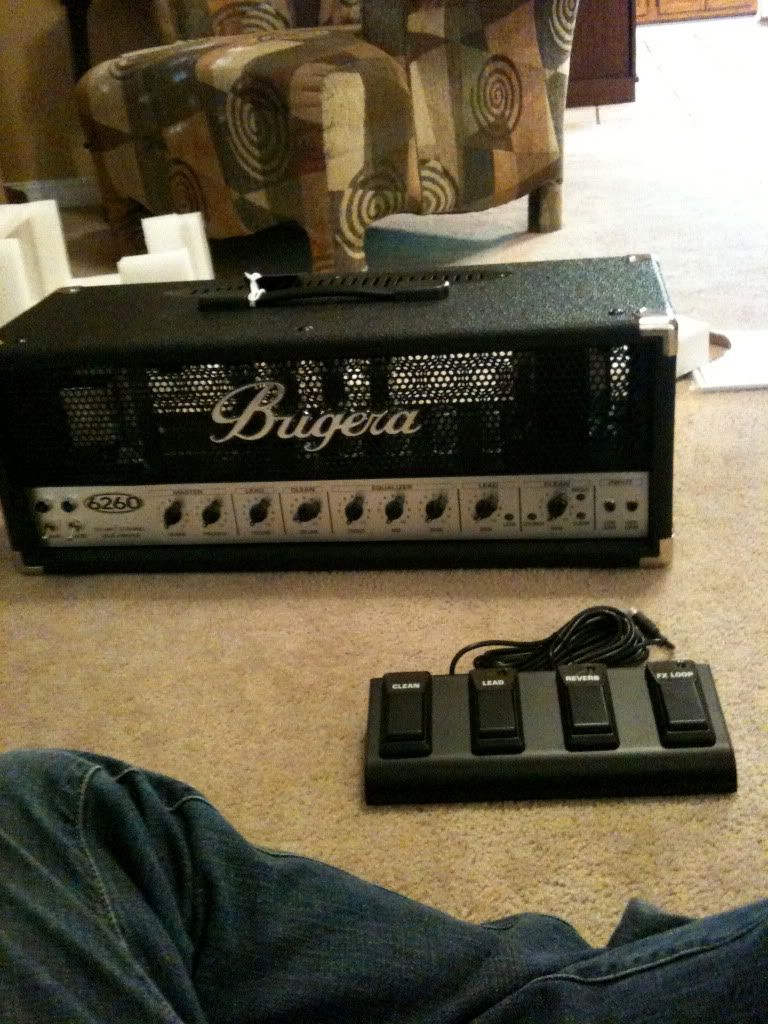 And it's first voyage: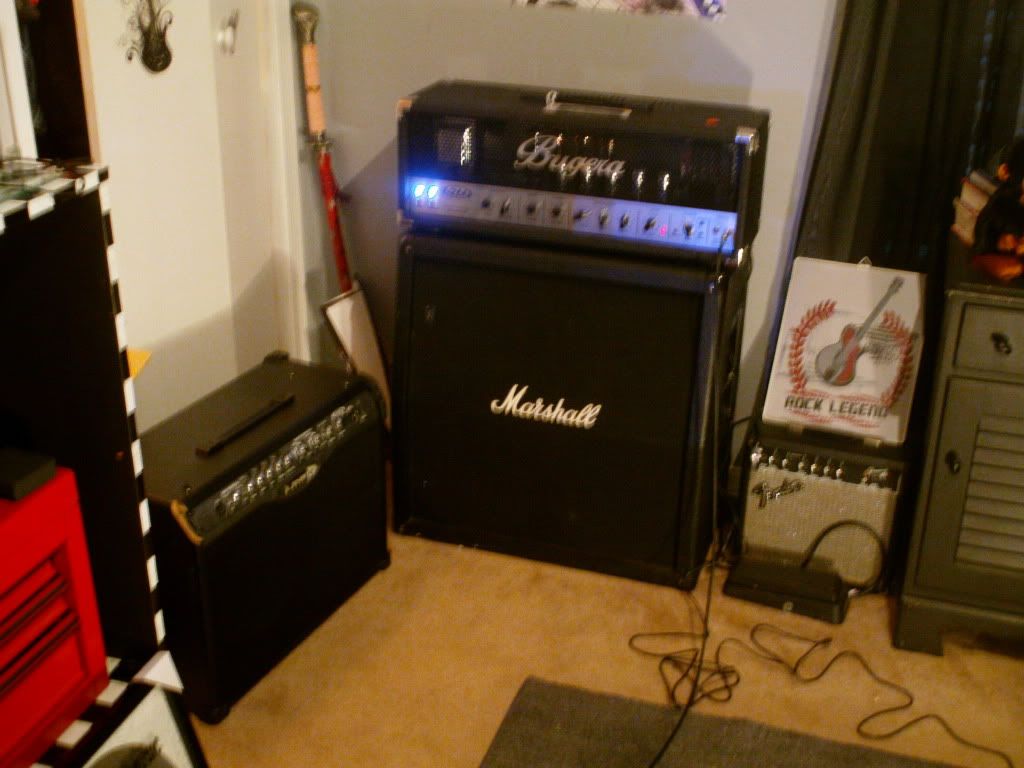 Review:
Like I said, I THOUGHT this amp head would do what I wanted, with the super high gain brutal stuff and epic shredness. Notice the emphasis on THOUGHT. Well I thought right. This amp head is completely wicked. Like it slays dragons with it's awesomeness. And thats through a pretty shoddy cab, definitely not the best cab. Like this thing seriously makes me play better since I can hear the notes with so much more definition. I had actually demoed a 6260 combo, a used 6505+, and a JSX at guitar center and thought the 6260 demolished the other 2. It's so tight and brutal. Theres a crap ton of gain on tap, like tooooooonnnnnssss. The clean channel is better than I thought, but eh I can't really ever tell a difference. Once again, I love this thing. The footswitch is sturdy, it feels solid. It's just VERY nice.
Happy birthday to me =] (well...it was yesterday but oh well.
~JacobShredder