Official Toliet Graffite Thread

Join date: Dec 2008
110

IQ
Inspired by the recent thread. Post toliet graffiti or things you remember that were written if you don't have pics. As per usual, UG rules apply.

Unfortunately, I have no good pics, and I'm too lazy to search for some

but everyone else, GO!
Last edited by guitarlord28 at Jul 4, 2010,

Join date: Jun 2008
10

IQ
Join date: Aug 2008
886

IQ
Nahh...
This.
Also, if by some act of... God? I dunno. Anyway, if this takes off, your thread will forever have a typo in it's name.

Join date: Feb 2006
100

IQ
A toilet made of pencil lead you say?
Go to Hacked IRL, it's the network that does FailBlog but it's pictures of funny/clever graffiti.
Some of it isn't toilet graffiti, but funny nonetheless.
I remember once being very very ill, after eating some presumably cursed marzipan from a coffee shop, I went downstairs tot he toilets to vomit, which took 5 minutes to find, the facilities actually belonged to an abandoned theater over the road, and you had to go through an underground tunnel to get there. They were disgusting, with about 2 inches of brown water coating the floor, more or less pitch black, and stank.

Some utter genius had, inside a cubicle, put up some pink floral wallpaper, totally at odds with the surroundings, and had written on it in some kick ass curly font "The Human Race, Should Not Be Judged, By Whom Is In First Place." I turned green, sweated profusely and purged my system of evil hippy-food for about 2 hours, and must've read it a thousand times. I'll never forget that, thank you for reminding me of that bizarre memory.

tl;dr: Drugs are bad.

Join date: Dec 2008
110

IQ
Ok sorry. Didn't search. Mod close please?
All the graffiti at my school is boring-Just racist comments and nerdy things. The two funniest ones are probably "Roll out Androbots", and a guy wrote "I chose the impossible", and another guy replied with "You chose to wank and have a shit at the same time?"

Join date: Nov 2007
61

IQ
Am I the only one who read "Toilet Giraffe"?
Am I the only one who read "Toilet Giraffe"?
Yeah, haha, I read it like that at first! :P

Join date: Jul 2007
10

IQ
welllllll on the topic of giraffe graffiti, on the back of a seat on mah bus there was a giant dick drawn there for most of the year. one morning tho it was still there n when i got on the bus that afternoon there was a huge ass giraffe drawn on the seat using the dick as a face (rod a nose, balls as eyes)

***pics later*** sorry........
Will post original work momentarily.
EDIT: Here.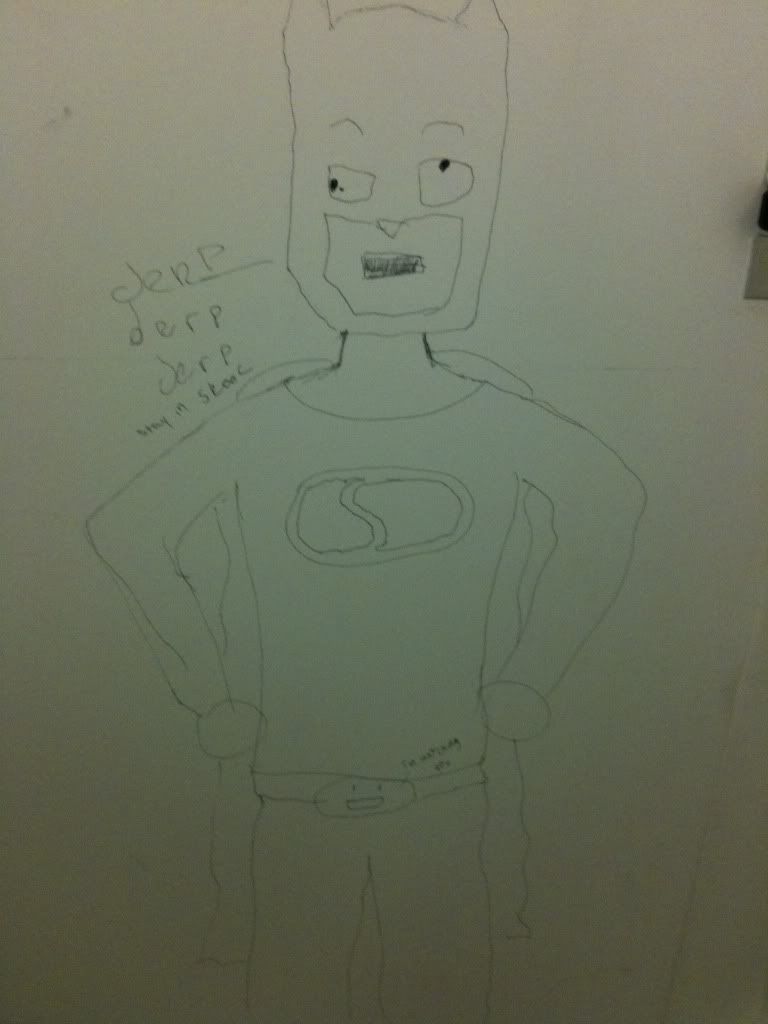 Last edited by jetfuel495 at Jul 4, 2010,