Bustin' the teen lingo, yo
Yo check it.
I was fapping the other night and I met this lush chili. We fapped together for a while, I spaded her for a bit and then I got her on my piece.
It was a great time, but when it was time for me to dip out, I'd run out of cheddar.
...it's not as dirty as it sounds: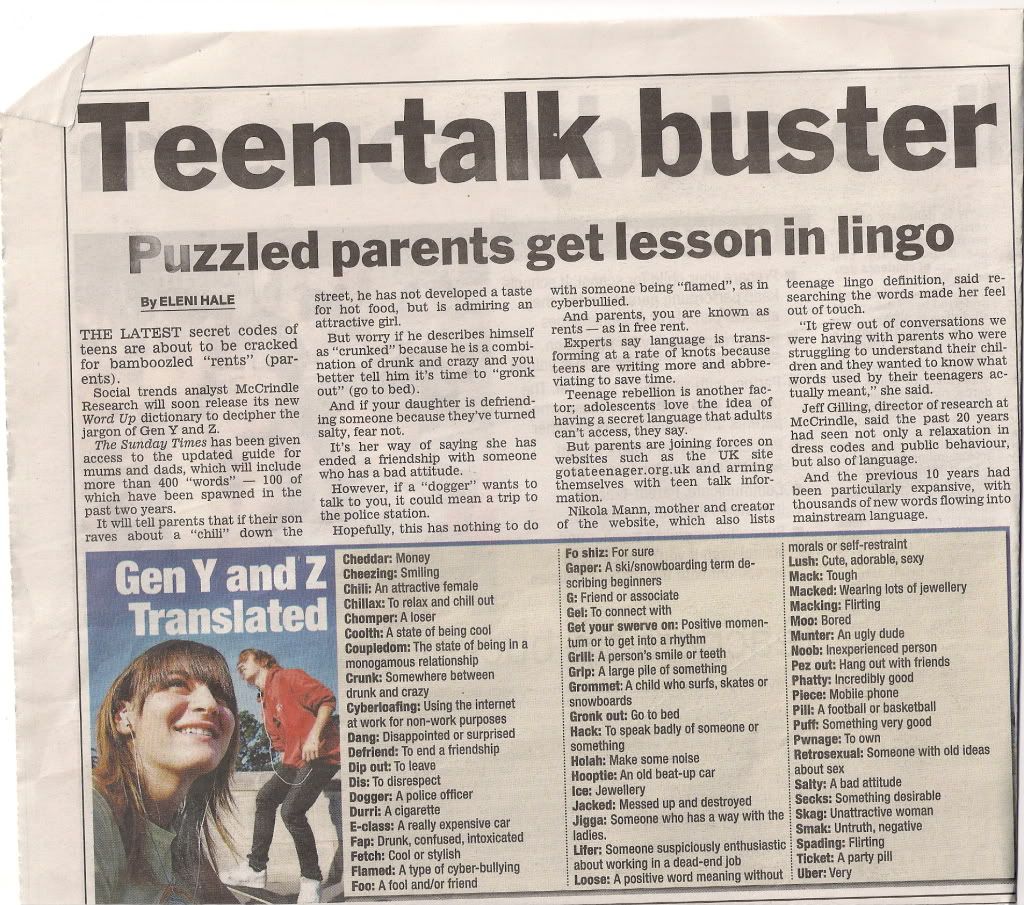 Wow. What?
Score 1 for Old Media, trolling the geriatrics.
I'm not exactly sure when "fap" started to mean "drunk/intoxicated", but okay! Now we know better, and we will have to ask our buddies "you wanna go fap tonight?"
Other notable words:
- Pwnage: To own. (I'm not quite sure they've got the right idea here :P)
- Secks: Something desirable. (Hm.. yes, yes indeed.)
There are a small number of words on there which I've heard IRL, and which seem to be in the right context... but I'm almost positive at least half of those are words that the "rents" just assumed were correct, or their kids were just fucking around with them. Particularly with Piece=Mobile Phone, and Fap=Drunk