how did this happen?
Hi All, i've been a member for awhile but have just got back into guitar after a bit of a lazy period i know, horrible of me and time to make a post
I've been confronted with this problem, after cleaning my guitar and placing it on its stand i went away for a few days and came home to this. My beloved Ibanez SZ has a rather odd crack on the seam were the neck joins the flame maple top. It wasn't there when i cleaned it.
See in the pic i attached (best one a i could take), is it a stress crack from a drop? I've never dropped it, but my roommate might be hiding something from me, he hasn't said one word about it, even when i talk about it to my gf. Or does it look like checking crack from expansion etc. The stand was on a carpet floor and it doesnt have any knocks anywhere.
The crack is only in the finish (lacquer), the guitar is either on its stand or in its case, i've had it about 3 years.
What you think? Cheers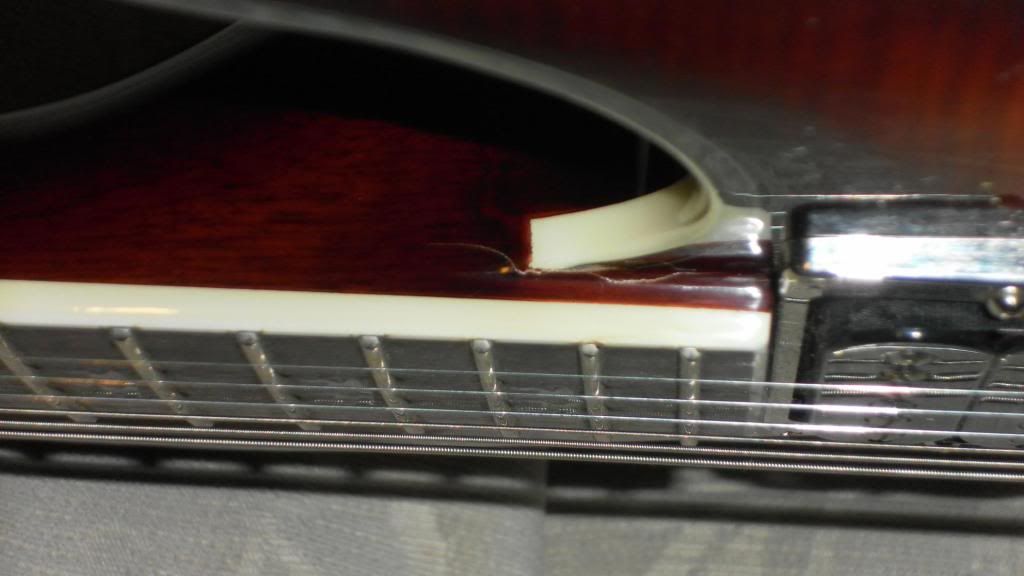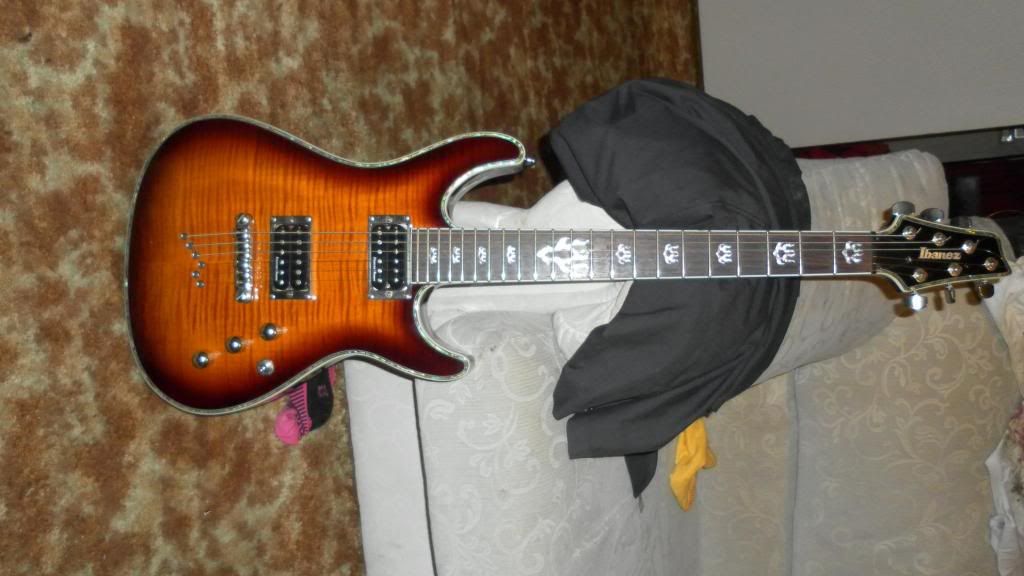 Last edited by Ampto at Jul 13, 2010,
You forgot the pictures.

Anyway, if it's only in the finish, you shouldn't worry about it too much. Do keep an eye on it though, and if you feel or think it's growing faster than it should, have it checked out properly (get the neck off, etc.)
This could happen through various outside factors, like temperature, humidity, a drop etc.
Pics added, sorry lol attachments didn't work
Frankly to me it looks like a stress crack. Cracks like that don't just happen. It looks (right at the end of the binding) as if it might actually go down into the wood.
Still doesn't mean there is critical structural damage. I'd be pretty freaking pissed. Sure you didn't get drunk and fall into it?

lol no I'm 99% pretty sure i didn't do it, after a guitar guru looked at it he said it would take loads more abuse easy but keep an eye on it
is there anyway of sealing the crack? i hunted the interweb and there is not much on solid guitars just acoustics
i agree, my opinion when i look at it is a stress crack, probably being knock off its stand with a lot of force and landing sideways on the neck