NGD! (Warning Extreme box content)
Okay here's the story I was waiting for the UPS guy to drop by and give me this antique lamp I was waiting for.
He walked up and gave me this box
At first I was a bit weary that it said "Schecter Guitar Research" on it. since I didn't remember buying a Guitar shaped lamp..
As I opened it up I found this.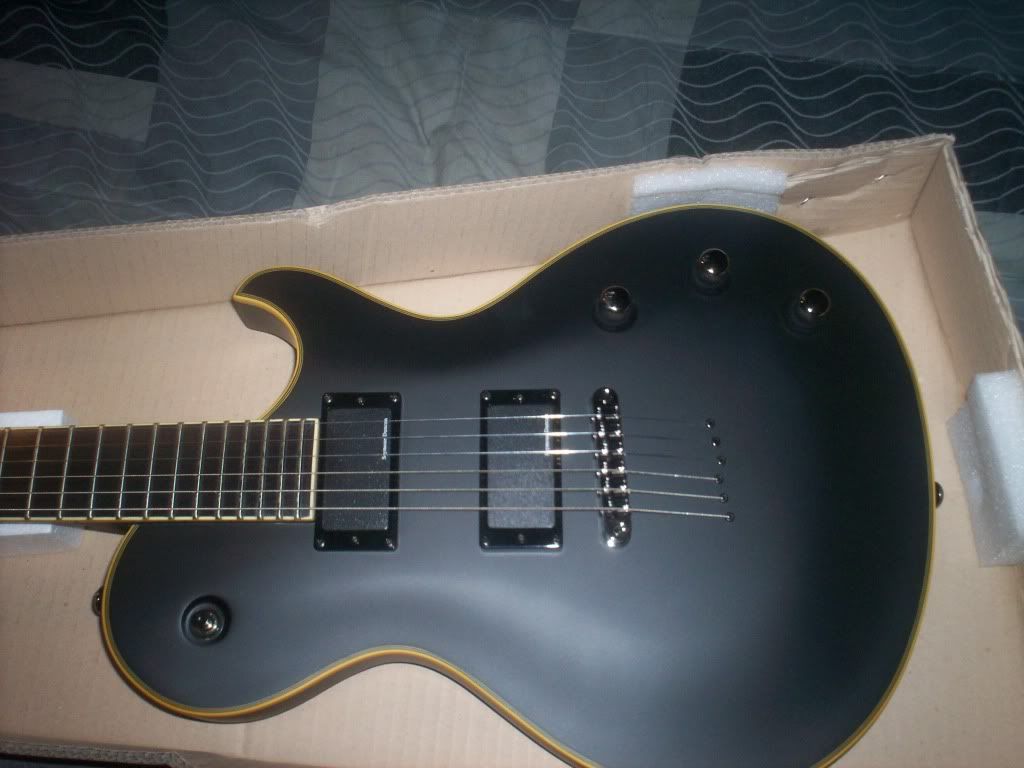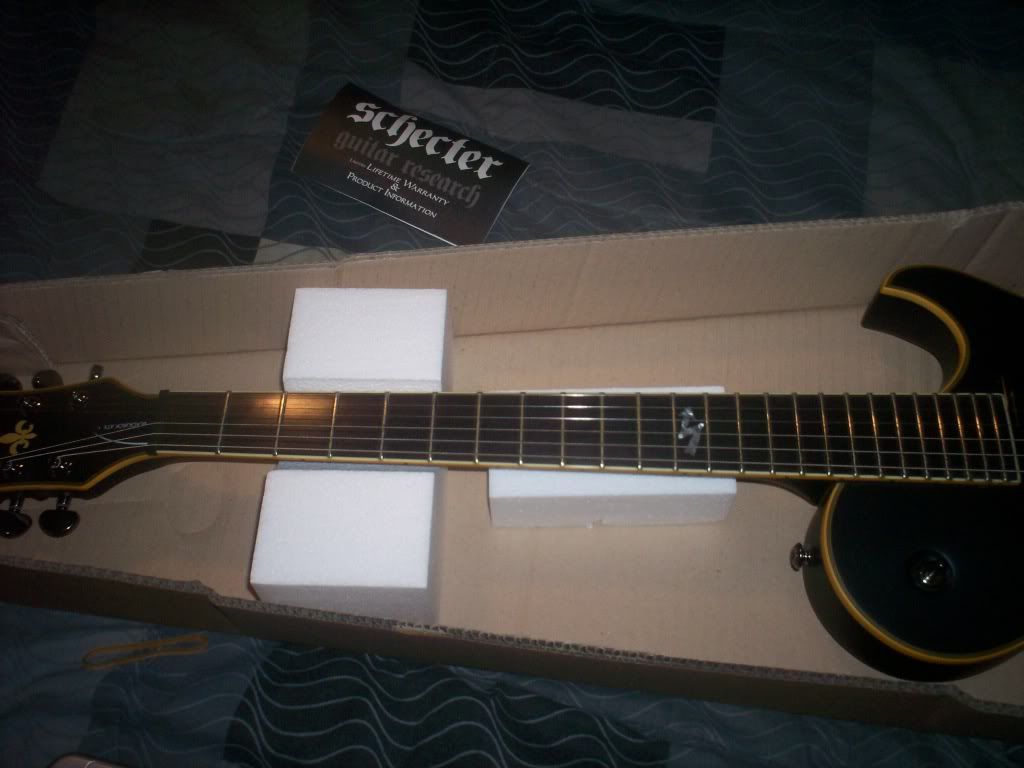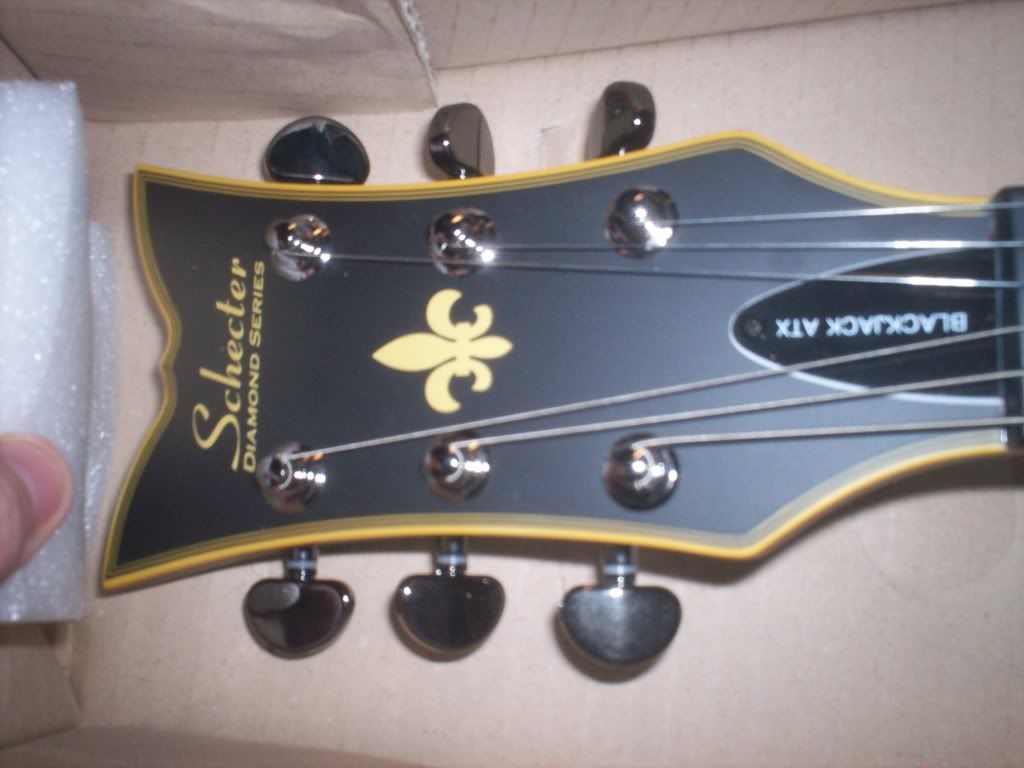 This guitar is everything I could have hoped for in a guitar for the price.
The neck is fast, the perfect size for my hands, 25.5 scale and I'm loving the Ebony fretboard as its my first.
The access on this thing is more than I could have hoped for, I was worried because of the LP shape I'd have trouble with access. but I have no problems what so ever hitting the 24 on the Low E, not that I need to but I can easily.
The Blackouts are nothing short of flawless, I was again worried with my Line 6 until I got a new amp. but its head over heels better than my old SG's pickups.
The black satin finish is so sexy, and with the yellow/gold binging just adds.
now the only two things that have disappointed my were how it was set up, the strings were only wound once and when I went to tune the high e string down to Eb it snapped out of the tuners and was too short to put back in.
also its impossible to find Black Chrome strap locks


I didn't get my lamp though