Different Kind of Hotels
So, my uncle fell asleep watching a documentary on ice hotels. It takes almost 4 months to build the hotels, they build in Quebec (say they start in October and finish in mid January or February, also taking into account the delays). After they finish the hotel it is in operation for 3 months. And then spring comes and the hotel is dubbed unsafe. So after 3 months of operation they then knock the hotel down. What's the point of that? If they are going to build an ice hotel then why don't they build it up further north where it can be in business for a lot longer time period?

So Pit, what kinda of hotel would you build and where??
I would dig a hole and call it the Pit Hotel, totally.
I would dig a hole and call it the Pit Hotel, totally.
I would stay there. **** yeah
Build it on the Internet and call it Habbo Hotel.

Join date: Oct 2008
10

IQ
I'd build a hotel that's basically like Mordhaus. Pure metal


Join date: Oct 2006
40

IQ
"A palace of ice, you must feel right at home."

Join date: Apr 2008
10

IQ
Pfft, who needs hotels...

Join date: Oct 2008
20

IQ
I work in a 5 star hotel, guess what - it isn't made of ice. What a stupid idea. Cool if you are like 12 if not, you see how impractical building a hotel out of ice is and the idea is not at all interesting.
A hotel in the shape of a dog?

Join date: Aug 2005
101

IQ
A giant puddle with some furniture in it.

Same idea, but with my own unique spin on it.
Last edited by whalepudding at Mar 24, 2011,
Join date: Mar 2011
10

IQ
Hi all...,

I would like to build a luxury hotel, so that every one can feel free to stay in that hotel.

Join date: Jan 2006
20

IQ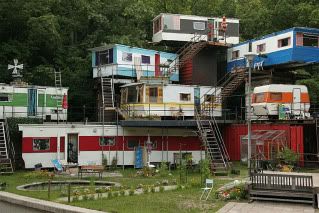 Last edited by beyondthegrave at Mar 24, 2011,