Telecaster Question

Join date: Mar 2009
120

IQ
Whatsup guys.
I received this awesome Tele for my birthday a couple years back.
And I'm not too sure what type it is.
I looked it up all I know is that it was made in Japan. I'm not sure what year it is or anything.
If anybody has any idea or could help I'd really appreciate it.
I'm curious on how much the price for it would be aswell.
Thanks!
The serial is: Q013260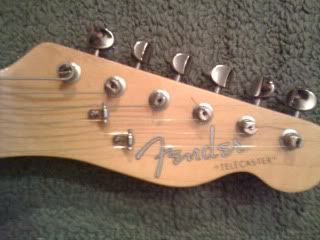 Join date: Jul 2009
10

IQ

Join date: Mar 2009
120

IQ
Oh awesome.
Thanks man I appreciate it.