Power Adapter qustion for a Zoom 1010?
so i know that it needs. it needs a 9V DC 300mA. but what i don't know it whether it needs to be negative or center positive. if anyone can help me out it would be nice.
Google lead me to no results.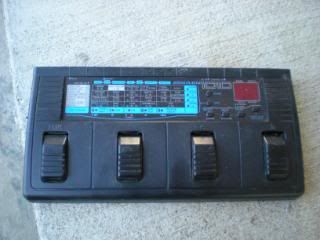 Last edited by Seaweed2626 at Jul 17, 2010,
bump

Got a better pic of the power connection? Is there a symbol next to it?
Last edited by Seaweed2626 at Jul 26, 2010,

Join date: Jul 2009
310

IQ
It should say it on the back of the pedal?
that's the thing it should but it doesn't. and i don't want to hook up the wrong kind of adapter and blow it up. there's no symbols at all on it and the manual just says 9V DC 300 mA. i even looked at the board inside front and back and there's no mention of what it takes.
Your two choices are negative and positive center pin. I'd try a negative first. There's a chance the wrong polarity will damage it, but other than writing tech support at Zoom you have little choice.
sent an email to zoom and hopefully they will provide me with the info i need.
This uses a 9V negative center pin power adapter. 300-500 ma