UK FS/T painted red Marshall MG100HDFX halfstack
Bought this a few days ago, I've since repainted it and fixed the small niggles so it all works perfectly. Looks good too. The bottom and back of the cab isn't painted, but everything that's visible from an onstage point of view is painted a nice dark red. The pictures don't show how dark it is.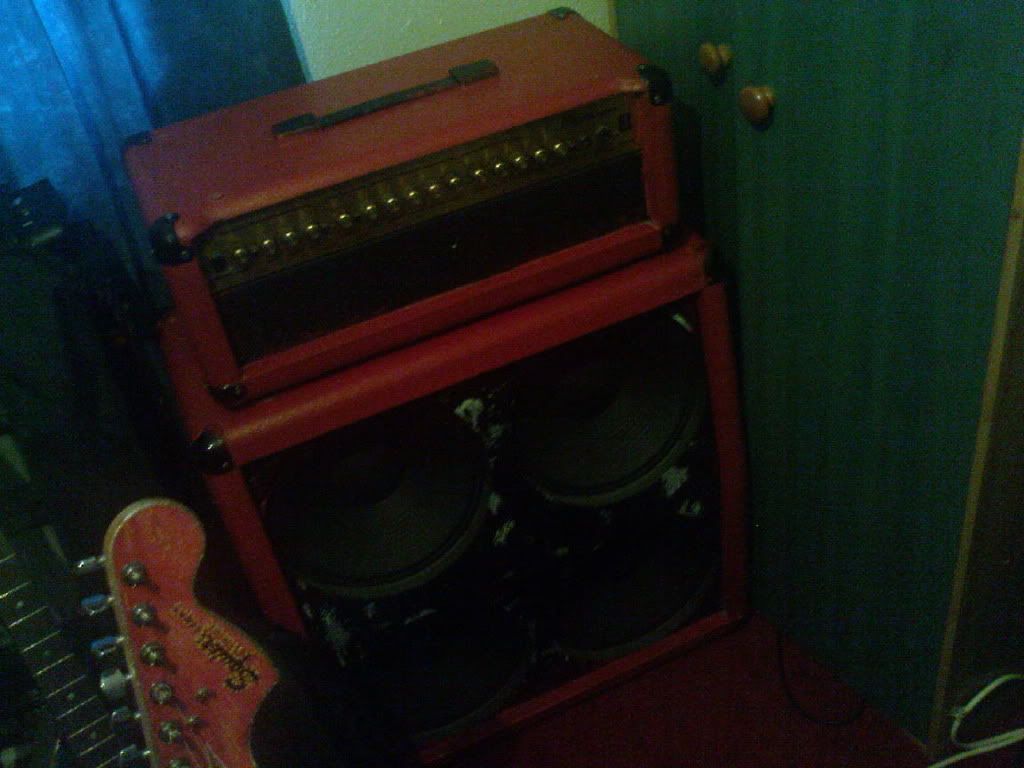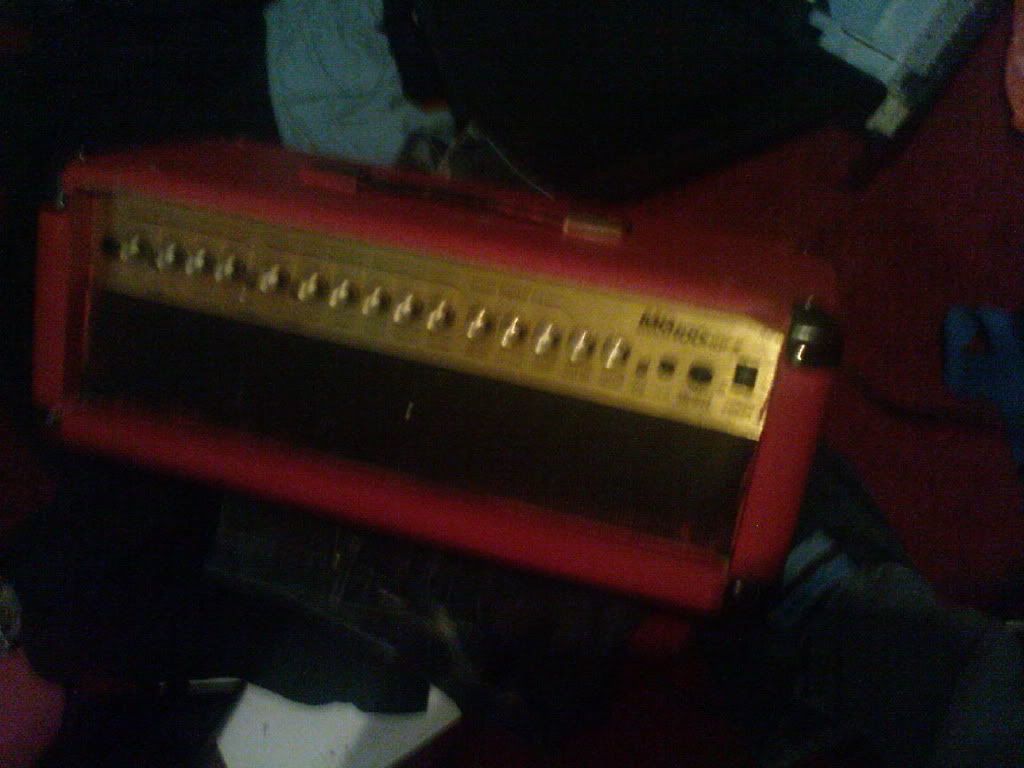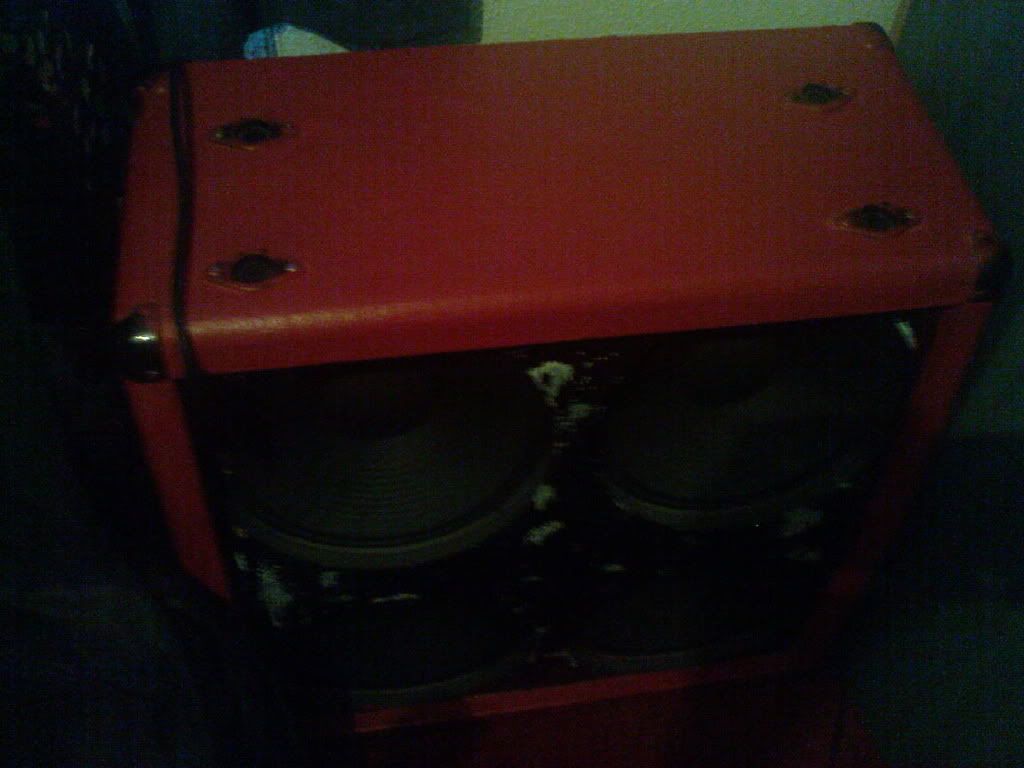 As I said, the red is alot darker in real life. Looks very nice.
I need the money to do up a BMX, so £130 gets it for a quick sale. Footswitch included. I'm near Swindon, Wiltshire. Couriers are available at your expense, although not advised..