Are new tool days allowed? Finally got some big boy tools.
So, MMolteratx who may or may not build really bad pedals tricked me into going on a wild goose hunt at home depot. He also made me spend about 8 hours on the sears website looking for a non-existent tool. I will cut him for it one day.
But sometimes you have to make lemonade. After seeing eyebanez333's awesome 30 dollar amp/rack gear/pedal shelf thingy and after he refused to make me one I realized I needed some new tools anyway.
Up until now I'd been using the screw drivers that I've had for years for computer work and whatever else my dad left me in his toolbox which consisted of an electric screwdriver/drill some bits and a power hand saw. I used those tools to build this thing...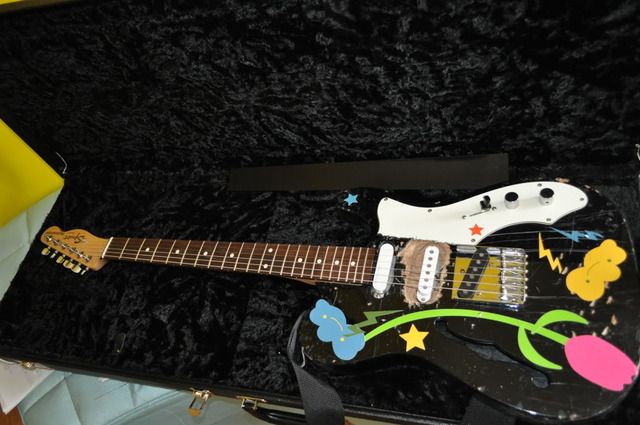 - A driveway and a brick wall helped.
However, I was going to need some proper tools if I was going to build things less punk rock and more "sturdy" and not "awful."
Home Depot is some kind of magical wonderland. On with the show...
I've been keeping all my tools, random screws, pickups and stuff in shoe boxes. I had something like 5 shoe boxes just full of shit, random screws, random wires, stickers, plastic bags etc etc. So I grabbed some organization. For some reason, there wasn't that much toolbox variety. But, I did grab this for 30 bucks.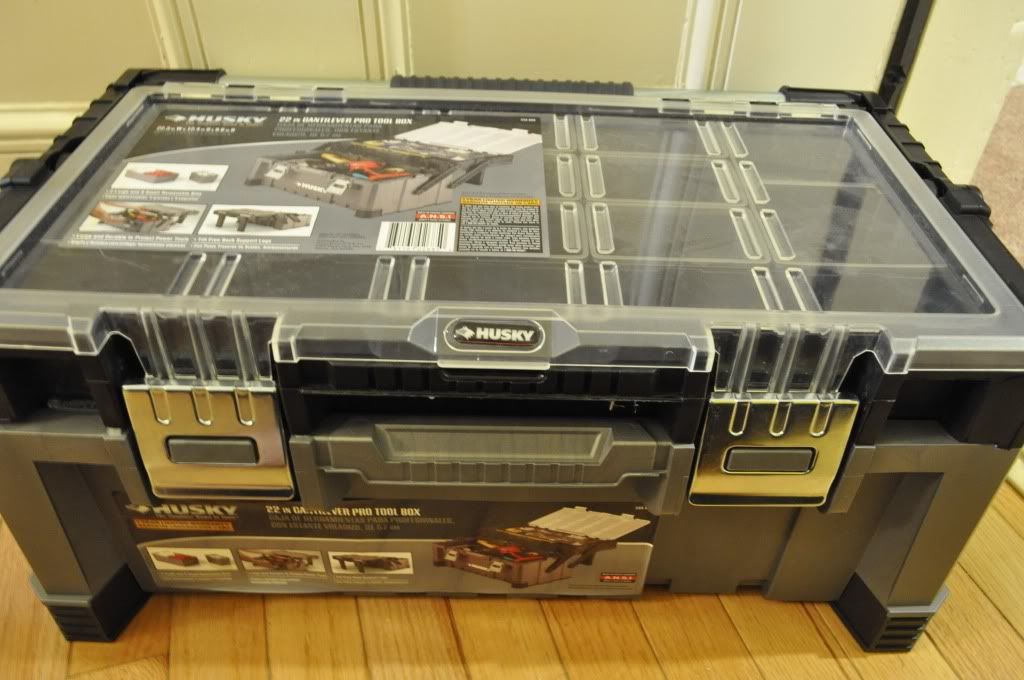 The Chinese are really good at putting stickers on things. The inside was just what I was missing in my life. Tons of little sections for small random parts. (tons = 9).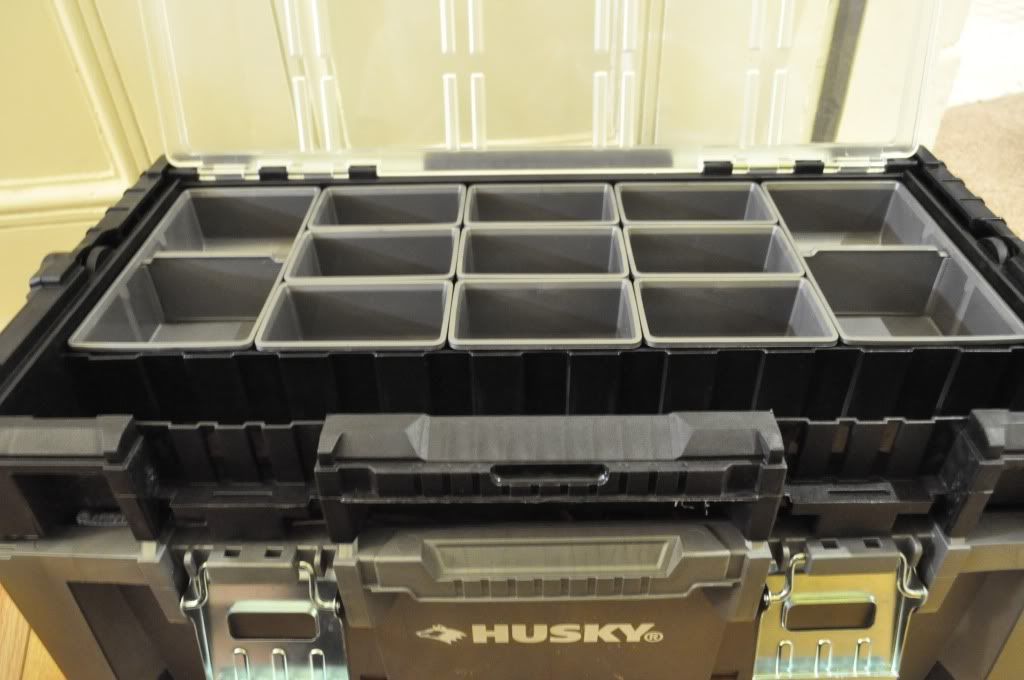 Unfortunately, having the means doesn't always mean having the way.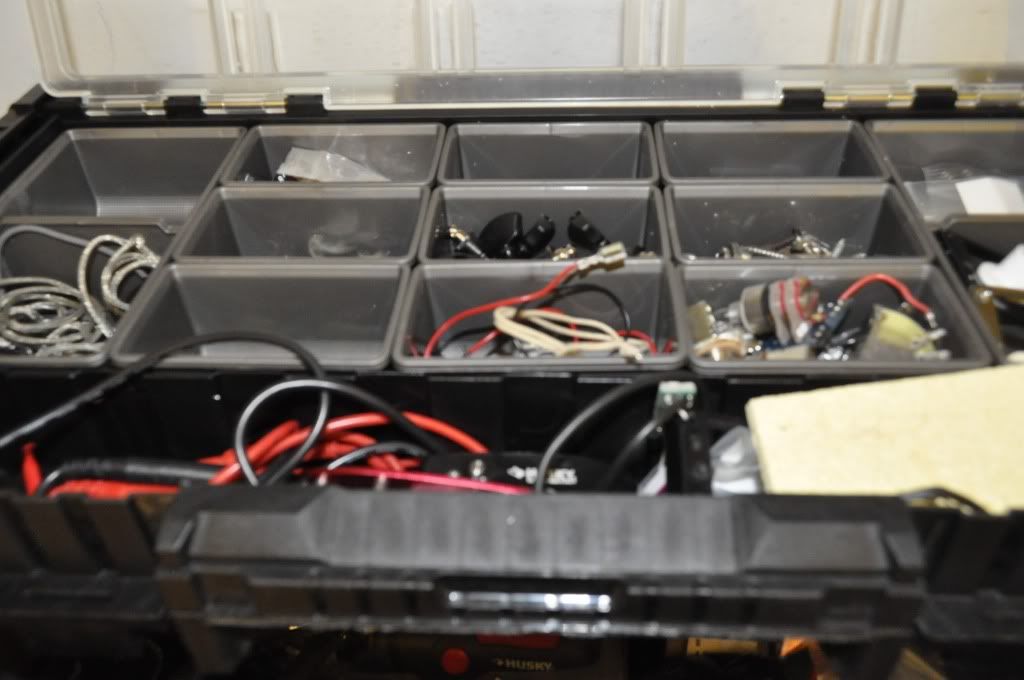 But it's certainly better then 4 shoeboxes full of junk.
Next up: Somehow over the course of the 9 months I've been playing I've lost almost all of the bits that came with my dad's drill, my slotted adjustable screwdriver and something like 10 screwdrivers. Apparently, Home Depot sells about 6 million different screw driver kits and they all come in pieces of a lot and chocked full. I picked up this thing for 6 bucks though.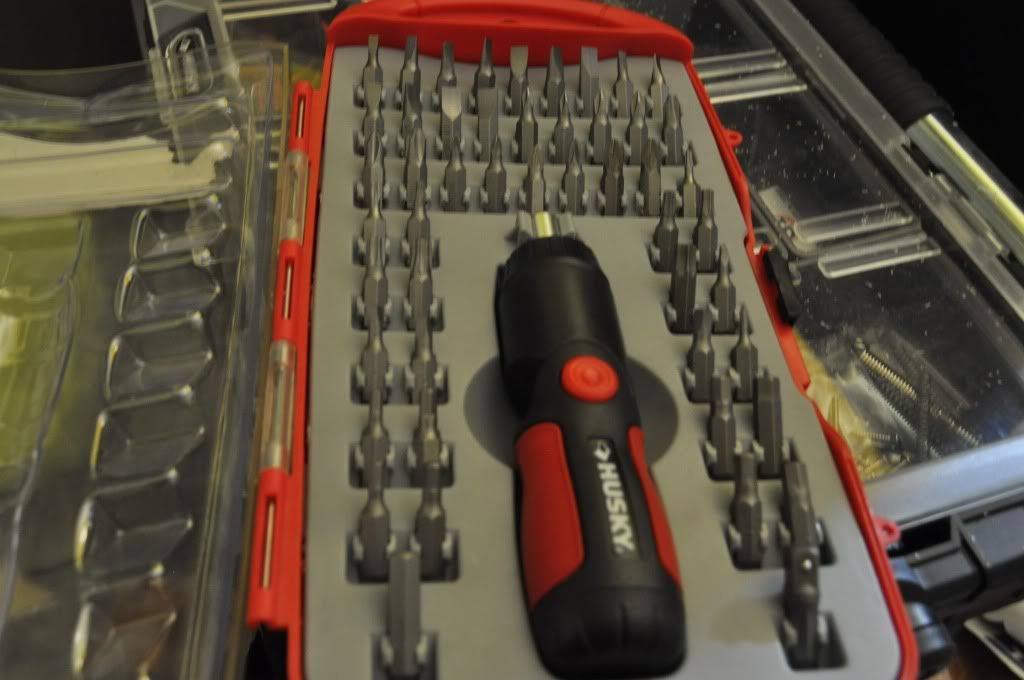 Apparently, it was on special sale. Thanks China! 6 dollars for a whole mess of bits to lose.
the slotted head is cool because the handle swivels. Great for those hard to reach places.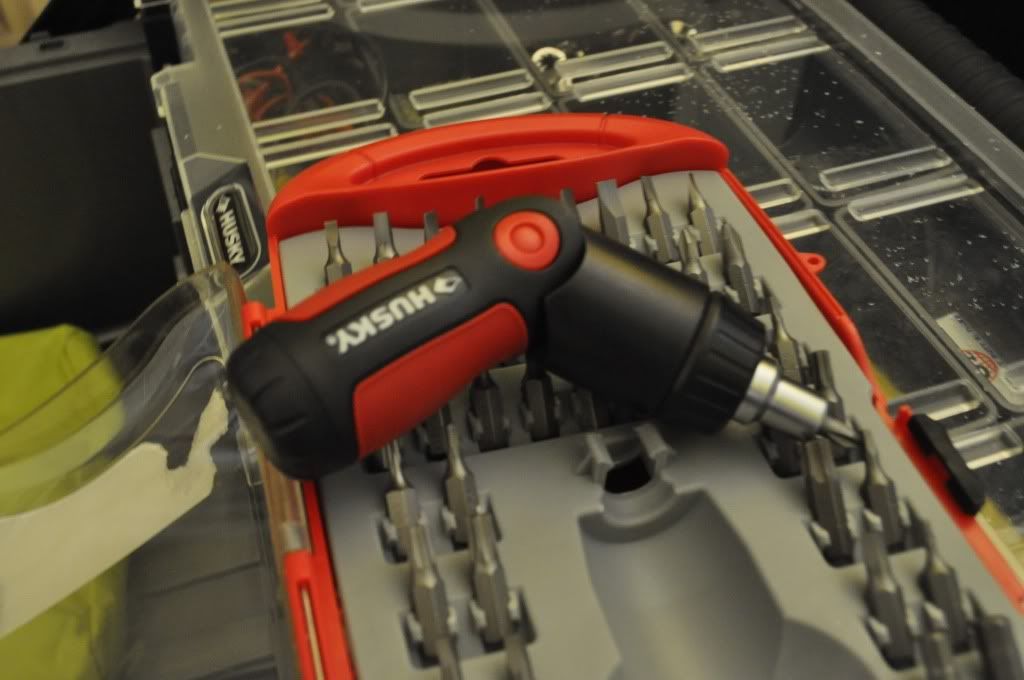 Next up, this is something I don't know how I ever lived without....
Genius. We'll have flying cars any second now. Electric screwdriver. 30 bucks. Cheap but only one speed. It's really really nice though. Light weight with adjustable tension stop on the turning part. It came with it's own carrying bad. This was the third cheapest one I found at the store. There were 2 craftsmen ones that were cheaper but they were heavier and felt a lot cheaper. This thing has changed my life.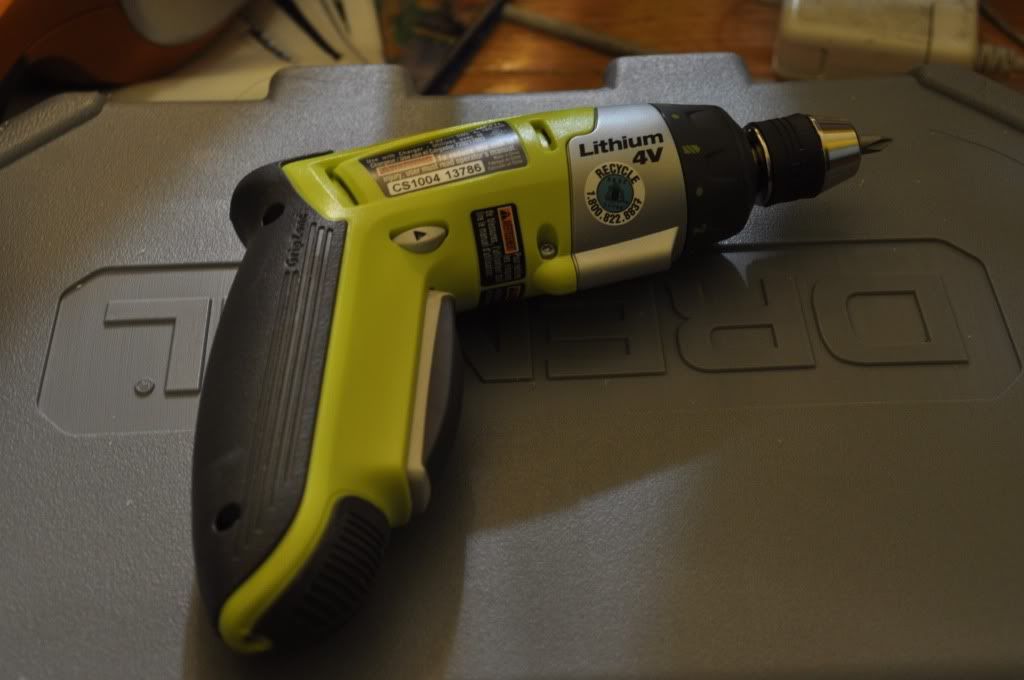 They had a sale on these as well. 2 in 1 pack for 4 bucks. Seem really solidly built. Butterfly based action with replaceable blades.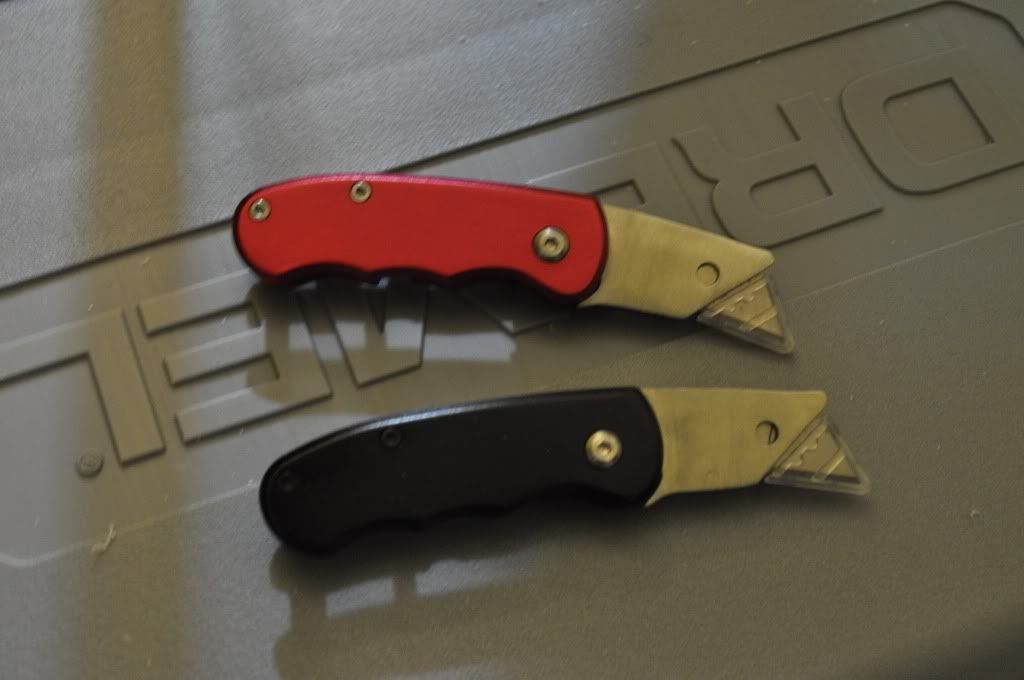 suicide knives. Never leave home without one.