NGD: Japanese Porn Inside!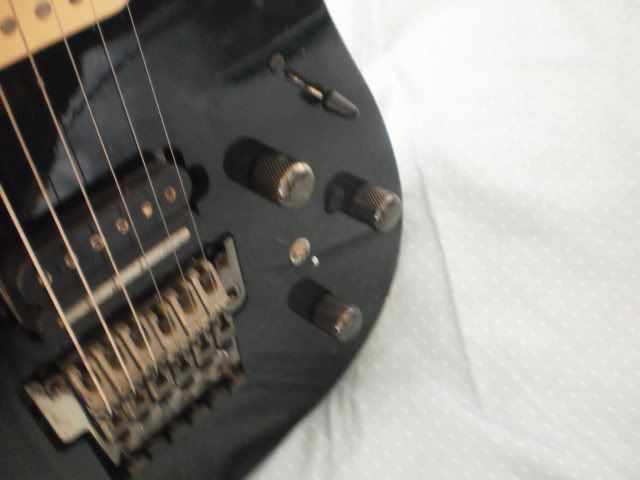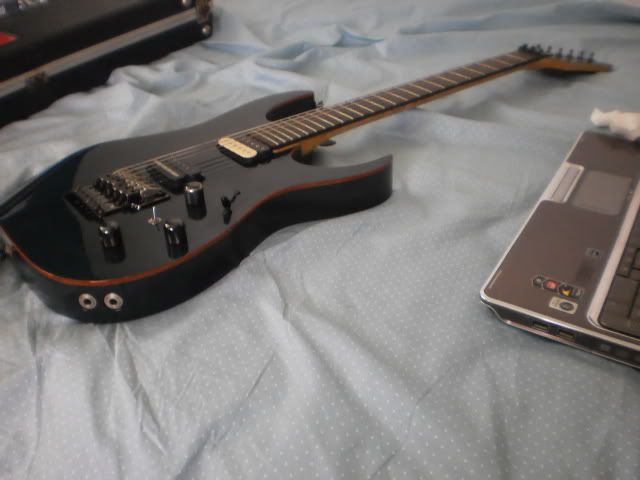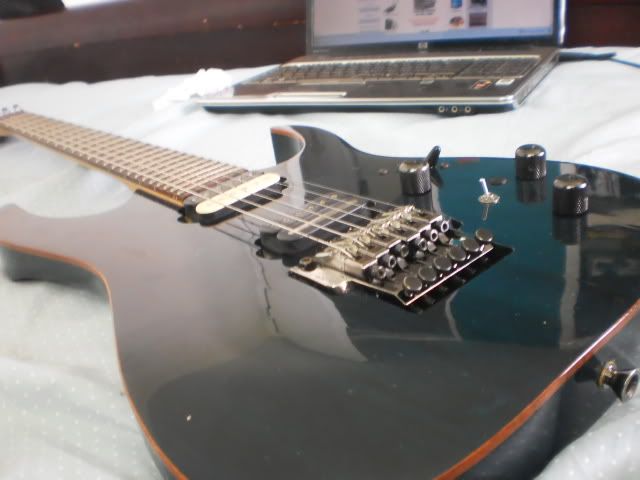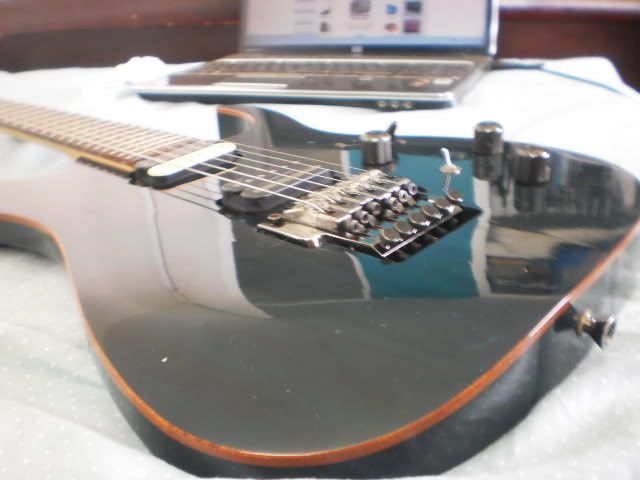 Review:
It's an Ibanez RG2020X. It's a Prestige MIJ. Manufactured in 2000, later replaced by the 2120X. What's so special about this? Well first of all, it uses the famous wizard neck although not as slim as the one in my RG550. It comes stock with V7/8 Pickups although the previous owner replaced them with a D-Sonic/Air Norton set. It has dual dot inlays in the 12 fret in a almost markless rosewood fretboard. Rather than using a japan quality basswood body, it's constructed with Mahogany wood while having a 1 piece neck with top design details on the back of the neck itself proving how beautiful and well thought out this series was. The color is a blueish-green top with natural binding throughout the body. It's quite hard to reflect it on pictures, but by eyesight it's simply beautiful.
Tone wise, it has 3 knobs. The usual master volume knob, the casual tone knob and a piezo tone knob. That's right, it has a piezo alongside the tremolo regarded as the "Double Edge Piezo System" from what I've read. I still have quite a bit of info to gather on the guitar itself, since it isn't that common it seems. It has dual jack inputs for the main guitar and the capability of using the piezo alone to a second amplifier without having to switch to a clean channel on the primary one. A nice feature for the professional guitarist I'd say. It boasts a switch that changes from the humbuckers to the Piezo mode, and a button to turn it on. The switch I just mentioned only works when the button is activated, otherwise it's quite an accessible killswitch. Besides that, it sounds pretty chunky on quite a rapid neck such as the 24fret wizard it possesses. Quite an axe for every genre out there, although shredding feels heavenly on that neck out of them all.
My 2 RGs.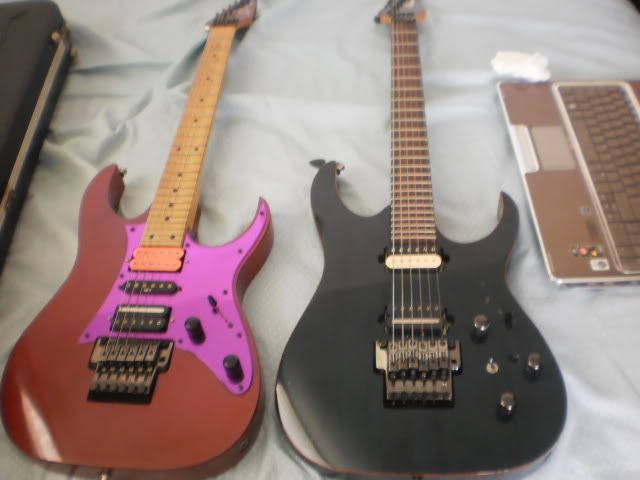 My dog, tired after such a sonic-like shredfest from my part, approves of this.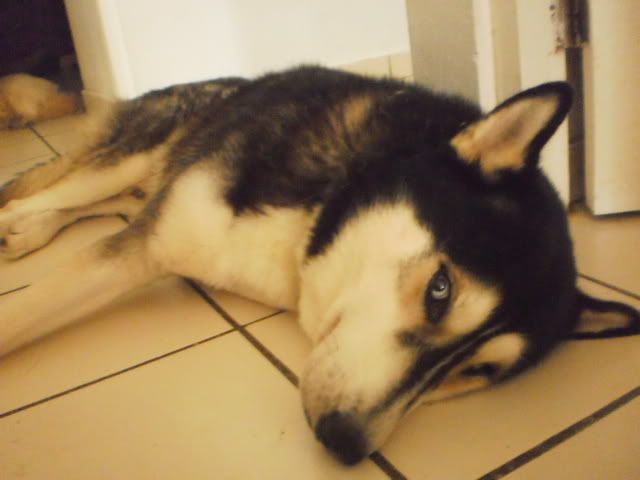 Last edited by RR787 at Jul 20, 2010,