Fender Jazz Standard V or Deluxe Active Jazz V
I love the feel and tone of Fender Jazz basses, but I'm in desperate need of a 5 string. I recently got kicked out of my band and joined a death metal/deathcore/grindcore band. Long story short, I got the offer from the other band, and the band I was in at the time found out and kicked me out before I even got to answer. So I was looking at Fender 5 strings and I saw the Standard 5 and the Deluxe Active 5. I couldn't really figure out the difference between them except the pick ups. There's only a $50 difference too, but that doesn't concern me. Which one would you recommend?

Join date: Jan 2008
20

IQ
I'd get the deluxe active, just because I prefer the tone of active pickups, but if you're looking at a 5 string get something with a 35" scale like an Ibanez BTB. I played a BTB705DX a couple of days ago and I really liked that bass and also is cheaper than the Fenders.
Yeah, I'll probably end up going with the Deluxe Active if I can't find another 5 string for cheaper or the same price. And I'm not a big fan of BTBs. I don't like the neck or the body. I used to have a BTB 555.
Oh my God dude, you just can't find out which bass to spend your money on, can't you?

Anyway, ESP Horizon II bass ftw!

Join date: May 2010
150

IQ
I guess im the opposite of everyone else, i prefer passive pickups. i have an 1993 ibanez EBX 445 that is by far my favorite bass. it has the slim neck of a jazz, and it has thunderous tone. you can grab them off ebay for 150 bucks
the pic is before i fixed it.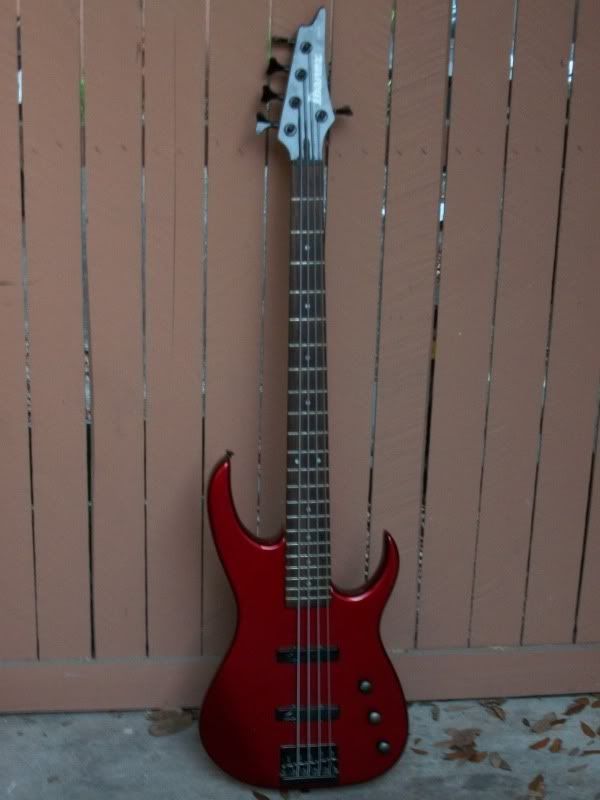 Pretty sure all active fender have passive pickups. I cant stand active pickups that much but some are made and work well. My ibanez btb for one.

On the cheaper active fenders the preamps arent great IMO. The have alot of hum and background noise and arent that variable but are we taking american, mexican or japenese here.

I would get the standard and put a john eat preamp in it later if required.

Join date: Sep 2009
170

IQ
active VS passive is a totally personal decision. I would go passive personally, but its really all up to you.

Join date: Feb 2008
30

IQ
I'd recommend getting a 35" for 5ers since the low B is a bit floppy on a 34". I recommend the ESP LTD F-415FM or a Ibanez BTB775PB.
The low B is not floppy on a 34" scale, a musicman stingray has one the nicest B's ever and is 34". It has more to do with the design of the bass then the scale.