Feeler. WTT: Kustom Double Cross w/ Mesa cab for Mesa Combo.
I have a Kustom Double Cross And mid 90's Mesa Mark series Cab Loaded w/ MC90 Black Shadows.
The Kustom is a great amp just traded a Dual Recto for it. But should have stuck with my gut and got what I wanted.
So I'm looking to trade Head/Cab for a Mesa Mark series III/IV Combo. I have no need for a half stack being that I don't gig. And really want a Combo. Also I miss my Mesa amps..

I will try and get some pics up in the next couple days for those interested.
Bump for Pictures.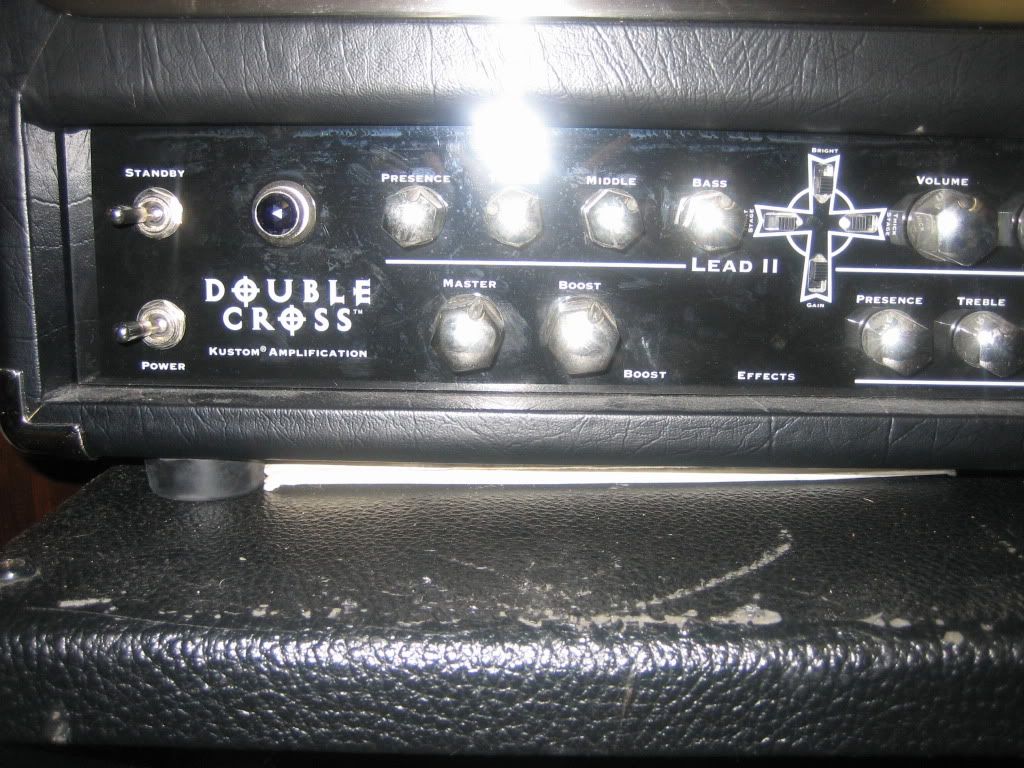 TTT